India must evolve to get back on winning track
714 //
07 Dec 2012, 12:38 IST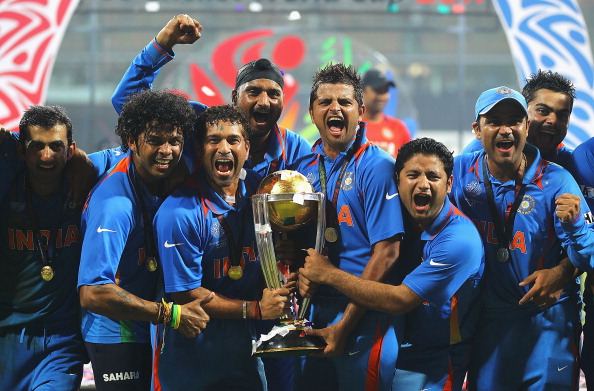 April 2011 and the ODI World Cup euphoria is 20 months behind us now, and it still remains the last time India actually won something worth mentioning. Three overseas tours plus two and a half home series later, India find themselves stuck in a rut. Even at home, They have been largely listless and basically grabbing at straws. So what exactly is going wrong? My top answer would be the sense of complacent inevitability about the team composition and performances.
Honestly, this team playing against England has at least 5 players who 'pick themselves' based on past laurels. The opening pair of Sehwag and Gambhir has averaged 36.84 since December 2010, with just 2 century stands in 26 innings. That means you're losing at least one wicket within the first hour of the innings. It is vital, for a team to consistently score size-able totals, that they get off to solid starts on a regular basis. It doesn't help that both Gambhir and Sehwag have both not played a big innings for a long time now. Sehwag's 117 was his first ton in two years, and Gambhir's last was in January 2010 against Bangladesh! That is a long rope to give – to anybody.
The captain, Mahendra Singh Dhoni, has not had a big score to his name for an extremely long time. He's been batting in situations where the team has lost the top and middle order for too few runs, too often, but that is all the more reason to dig in and score your own runs. His captaincy has been uninspired, for a major part. What came across as 'a different take' on the game now looks like a tactically stuck-up mind. There haven't been many moves out of left field, and there have been plenty of situations that called for a few!
The bowling has been all over the place as well. Zaheer Khan has been unfit a lot, yet finds himself in the team as soon as he is 'declared fit', all when his strike rate has soared up to 100 balls per wicket in the last year. Just as the opening partnesrhip in batting is vital to a big score, wickets with the new ball are invaluable to restrict the opposition to manageable scores. Afterall, you need 20 wickets to win a test. Allowing the openers to settle means you are already conceding territory, and leaving too much to be done by the spinners. Speaking of spinners, Ashwin and Ojha are good, but not nearly threatening enough. Yet, they are almost automatic selections (like Harbhajan was for a long time) mainly due to lack of options! That India should lack spinning options is a tragedy in itself.
Before people start clamoring about why Sachin Tendulkar's name hasn't featured in the list above, let me tell you he averages 54.45 over the last 3 seasons, where the team average has hovered in the mid 30s. That he hasn't scored a hundred in two years is a big negative. But he surely deserves a longer rope than guys who haven't scored for longer, if a uniform logic has to apply.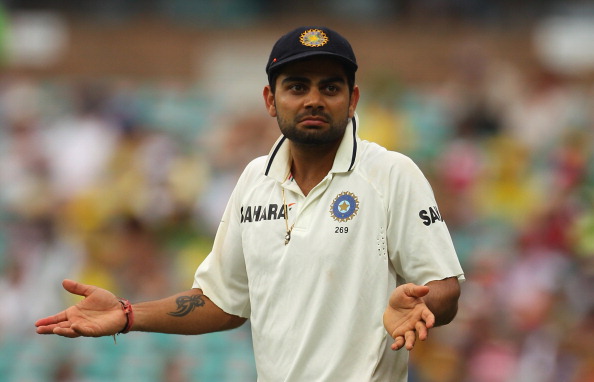 The fact that players like Virat Kohli and Cheteshwar Pujara are getting their chances to carve a place is a promising sign, but that only happened because Dravid and Laxman retired and that too when India still haven't found the right batsman to fill the no.5 slot vacated by Saurav Ganguly. Seeing players like Badrinath, Rohit Sharma, Ajinkya Rahane, Manoj Tiwary sit out in spite of scoring heavily in the domestic circuit for seasons together, when batsmen in the test team have struggled, sends a wrong signal. It just means that past performances weigh more than current form once you become a test match regular. Such inertia in team selection has a three pronged effect:
a) It breeds complacency among those playing at the highest level. They can deny as much as they like, but knowing that every performance counts towards you keeping your place in the side is sometimes an essential pressure. It makes one value his position instead of taking it for granted.
b) It means that you pass over players while they are at their peak. Badrinath is a case in point, so is Rohit Sharma. Rohit has time on his side, but form is a different story.
c) It also means that you have next to zero bench strength, making transition phases like the current one that much tougher to fight through. This has hit India particularly hard in the bowling department. Zaheer Khan's fitness is flagging, and so is his strike rate (100 balls per wicket), but we are still 'looking for' a replacement who should have by now been leading the bowling attack.
If you look at teams that have been successful over a long period, you find that they have evolved constantly, in terms of personnel and also in terms of tactics. India have shown great inertia in this aspect. England, on the other hand, have done exactly the opposite. It was the same side that got shot out 5-0 in the ODI series last year, and had trouble against Pakistan in the UAE. But they have evolved their bowling to use these conditions better, and made adjustments to their batting as well. The last time we heard about something like this from India was Sachin Tendulkar using bats with a higher sweet spot in South Africa.
To re-emphasize, India need to shake things up. Take the risk when you have nothing to lose, which unfortunately is the case today. The shakedown could be something as simple as shortening the leeway given to inconsistent performers, or changing the on-field game plans. Or it could be as big as making sweeping changes to the team management and leadership. Either way, time is running out before it gets too painful for even the most loyal of fans to keep any hopes up.