India need Tendulkar more than ever
926 //
28 Dec 2012, 01:17 IST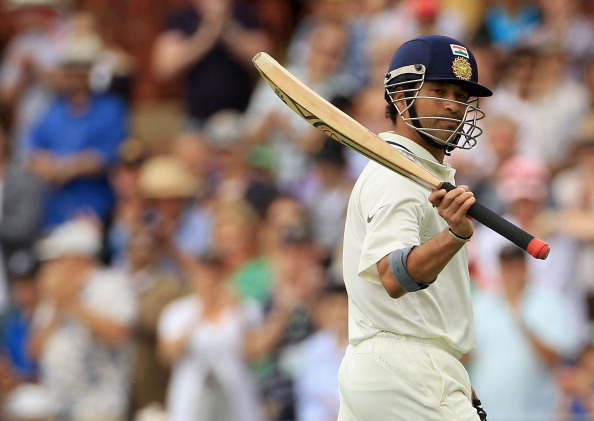 Holding almost every worthwhile batting record in Cricket, he is popularly known as the God of cricket. Cricket has become a synonym to Sachin Tendulkar, such has been his class. Because of the fact that he is perhaps the most complete batsman the game has ever seen, it won't be absolutely wrong to call him the Don Bradman of the modern era.
Though Sachin Tendulkar has retired from One Days, proving that he is at the twilight of his career, there is no denying the fact that the Indian team needs him more than ever to continue to bat in white clothes. Even at the ripe age of 39, he acts like a magician when he bats. All the players who were playing international cricket during his debut against Pakistan have retired. The whole Indian team has been built around him, but one can hardly see any rust in the 39-year old.
With the retirements of the two pillars Dravid and Laxman coming at the same time, the Indian middle order is not the same as it was six years ago, of whom even the likes of McGrath and Warne feared. Many who are pointing fingers at him and appealing that he should bid adieu to international cricket now are unaware that Indian cricket would surely stumble sans Sachin Tendulkar. It is quite obvious that without Tendulkar, the Indian team will not be the same. The number 4 position will be a huge void, which does not have a successor.
India's performances against England is a recent example of what Test cricket is all about. It is not only about possessing potential but also the application of such potential. India is at a transitional phase now with the retirements of the two most seasoned players in the Indian cricket. These are huge boots to be filled in. It is quite evident that if two or more players of such fearsome repute retire at the same time, then the new players will definitely need some time to fill in such boots, as we saw in the recent series against England. It took a lot of time and changes for India to find a perfect replacement for Sourav Ganguly's number 5 position which is now occupied by Virat Kohli.
If Sachin leaves Cricket at this flimsy stage, it will be too much to ask from the youngsters joining the squad to perform as consistently as Sachin has for India. As many experts have already said, he should time his retirement right. But, this is certainly not the time, as there is a lot of cricket left in him, and until and unless every inch of that cricket isn't consumed, he should continue playing Test matches for India.
It is his job to ensure that before retiring, his team, and more importantly, his fans are ready to bid adieu to the MASTER BLASTER!!