New Zealand vs India ODI series - Dhoni will emerge as a winner again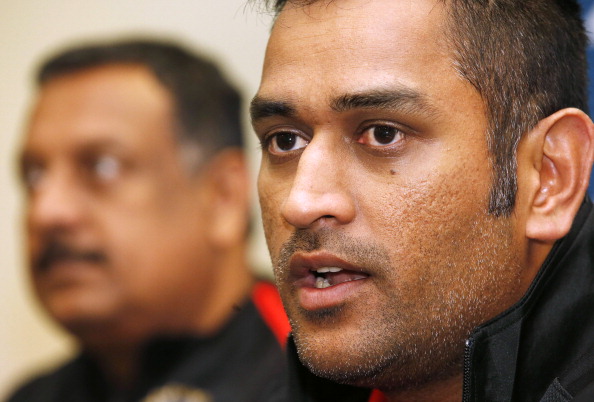 Well then, the countdown has already begun. In most of the write ups and opinions, authors have simply linked the recent defeat of the team India faced in their recent tour of South Africa. No doubt we had lost both, ODIS and Test series but as our vibrant and energetic captain MSD normally says that there has to be a fresh start for every new challenge, we should learn from the mistakes and also identify our strength under the different conditions.
First of all I strongly believe that unlike South Africa, New Zealand does not have world's best like Styen or De Viliers. Secondly, in comparison to last tour, our bowlers now have a bit of essential exposure of the bouncy pitches. Only yesterday the legend and member of the jury for finalizing the ESPN Cricinfo awards, Ian Chappell has praised the strong batting line of team India, defining them as one of the best on date.
During the last ODI series played in New Zealand in the year 2009 Team India had won the series by 3-1. Though the great Indian legend Sachin Tendulkar had played a superb inning of 163 runs in Chrisrchruch but even after his retirement, we do have Virat Kohli, truly capable of spreading the magic.
It is pertinent to clarify that Australia is the only team among all the cricket playing countries that have recorded more wins in the ODIs in New Zealand. All other teams of the world have got a negative overall result in New Zealand as far as ODI encounters are concerned.
Also in comparison to South Africa, the stats for India are not as negative as they were in South Africa. In South Africa we had played a total of 28 ODIS wherein South Africa won on 21 occasions and India could win only 5. Two resulted in a tie.
In New Zealand India has played total of 35 ODIs wherein New Zealand have won in 21 against India winning 12 ODIs. Thus the percentage of loss is not as higher in comparison to South Africa.
Now without digging deep in the capabilities of our strong batting line, I just intend to mention that in case (fingers crossed) even two pairs are able to strike and the middle order gives sustainable contribution, it will not become very difficult to score 300 plus. So far we have been able to score 250 plus only 4 times in New Zealand. It might appear very difficult but keeping in view the fighting spirit team India possess, it is not impossible.
We have also got strong reasons to believe that our capable young hardworking bowlers would be able to utilize the bouncy tracks of New Zealand in an optimum manner. Mohammed Shami is capable of ripping through any batting line with the new ball and Bhvneshwar Kumar might be able to start afresh after the break.
Ishant Sharma  has again shown the positive signs of his form and once he starts getting response, on the basis of his past experience, he can fulfil the role of a lead bowler. However the above expectations can be materialized only if our team play as one single integrated unit and give its 100% with the self esteem and zeal to attain victory. The following objective elements should also be taken into consideration for forming a positive expectation:
In the ICC test ranking, team India is currently holding first position whereas New Zealand is lagging far behind at number 8.
In this tour, team India while playing against New Zealand, will be free from the psychological stress carried while playing against South Africa being world's number 1 team.
We have got MS Dhoni known to be world's best strategy maker and world's best finisher who is capable of infusing tremendous fighting spirit among the boys. He has got superb ability to bail out the team from any challenging situation. We have got world's best batting line capable of following any given target or piling up huge target for the opponent.
We have got a very balanced bowling attack consisting of young and impressive Shami Ahmed, Bhuvaneswar Kumar and the returning Varun Aaron on one hand and experienced R Ashwin and Ishant Sharma on the other hand.
Hopefully our capable cricketers will be able to emerge victorious under the superb leadership of captain MS Dhoni and will be able to make a mark in this encounter which is a kind of trial run before the World Cup 2015.