India v Australia, 3rd Test, Mohali - A Tale of Opportunities
1.44K //
21 Mar 2013, 14:32 IST
Not too many teams lose a Test match after racking up a score of 400 plus in the first innings – more so, if a day's worth of play has been lost.
After two successive 4-0 drubbings overseas, India were expected to return the favour to England, if not Australia. The quest began brightly with Che Pujara's double century in Ahmedabad, but thereafter took a swift turn downhill as the English spinners tamed a new-look Indian middle order in their own background. In between, the next door neighbours came and defeated us comprehensively in an ODI series for the first time in recent memory. India entered the series against Australia with one of their famed openers out of the team and the other battling a severe lack of form. Australia, on the other hand, were coming off a series victory against the West Indies at home and everything seemed settled as Lyon was expected to bear the lion's share of spin bowling, with Doherty expected to be a doughty backup.
How the tables have turned. At the end of three Tests, Australia are fighting a series whitewash for the first time in a very long time. Nothing has worked for them – with or without homework. On the other hand, the Indian side seems to have shrugged off its dead skin and metamorphosed into a brave new world.
The match in Mohali, though, was closer than one expected it to be. Bhuvnesh Kumar swung it like a spitting cobra at the end of Day 4 and Xavier Doherty pressed his claim to the most enterprising number 11 batsman on Day 5, but the match was set up by three players for whom this was a make-or-break opportunity.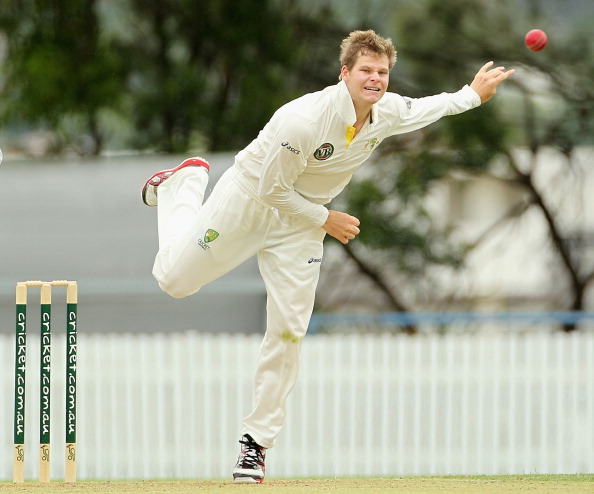 Steve Smith – He is referred to as the Ravindra Jadeja of Australia. The ludicrously named Steve Smith started his cricketing life as a limited overs all-rounder before making it to the Test team as the lead spinner. Does anyone remember Cameron White? He scored a muscular 77 in one of his earliest innings but sucked at his day job – taking all his 3 wickets in a single innings in a total of 5 Test matches.
Strong performances for the weakest team of the IPL (Pune Warriors) was to be his calling card as the team for India was to be picked. Smith was the 17th player out of 17 to be chosen and many criticised his selection ahead of a second wicketkeeper for a lengthy overseas tour.
Mohali would have remained another spot on his tourist itinerary had Homework-gate not happened. He grasped the opportunity with both hands and both legs as he put on a Steve Waugh style recovery with Mitchell Starc to take them to their first 400 plus score of the series. If that was not enough, he took a single delivery to settle Sachin Tendulkar's account in the first innings – the man who, 15 years earlier, had caused a severe bout of insomnia to another peroxide haired chubby leggie. He was unlucky to get a "jaffa" from Bhuvaneshwar in the second innings or else Australia just might have saved a Test in this series.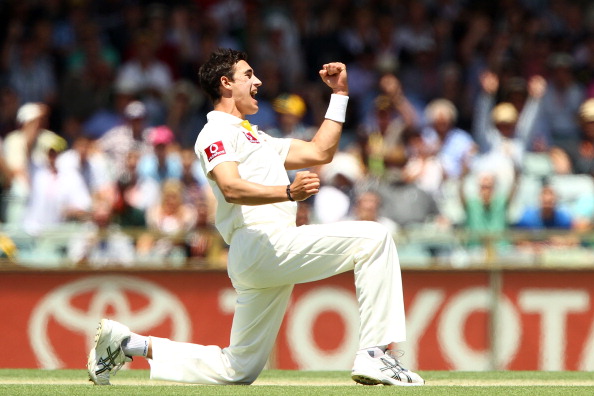 Mitchell Starc – Starc was supposed to be the next big hope for Australian fast bowling – so much so that he was pulled out of the IPL auction and an entire rotation policy was designed around him.
A lot of water has flown in the five rivers of Punjab since. Pattinson has taken on the mantle of the "promising young fast bowler", Siddle has rediscovered his mojo and Starc was yet another benefactor of an Arthuritarian disciplinary action. He delivered, but in stark contrast to what was expected.
Number 9 is not the favoured spot to score a century but Starc came close, falling just one short in an innings which added runs, ate up time in a Test match starved of it and all but saved Australia from a potential defeat – all but. He did it again in the second innings with Xavier Doherty for company, but Phil Hughes early morning slowdown meant that not too many runs were on the board by the time Starc exhausted his levels of endurance.
He has demonstrated similar prowess earlier in ODIs, and it is too early to say, but if he were to maintain his fitness levels, Australia have a potential Wasim Akram on their hands. With the ball though, Starc has a bit of catching up to do in subcontinental conditions, although his first over with the second new ball in the first innings and the late burst round the wicket in the second innings betrayed his much heralded promise.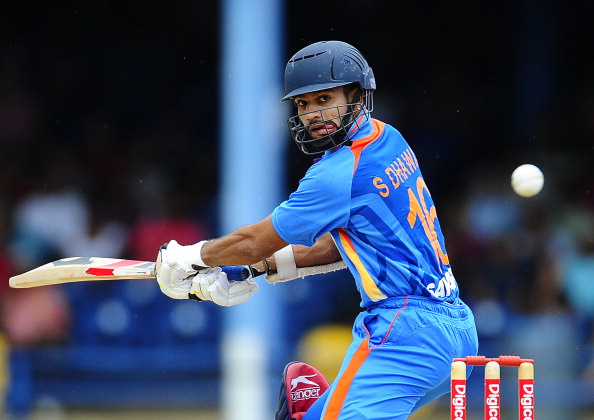 Shikhar Dhawan – This one deserves a full story. 7 years ago, an India A team visited Abu Dhabi for a one-of-its-kind EurAsia series which included the full teams of Ireland, the Netherlands and the United Arab Emirates besides the A teams of Pakistan and Sri Lanka. Nearly all those in that team who played at least 4 matches in that tournament went on to represent India at the national level. Most of them, with the exception of a few (Rohit Sharma and Ravindra Jadeja in particular), are more or less done with their international careers at this point of time.
There was one who had to wait – the highest scorer of the series. 2 years earlier, he was the highest scorer of the U-19 World Cup in Bangladesh with 505 runs – the next best in the Indian team was Raina with 247. Yet, he watched the likes of Raina, Karthik, Sharma, Pujara, Kohli and Jadeja make their way into the national team as he struggled to match up to his earlier exploits over the next few years. What must have hurt more is Uthappa – his opening partner in the U-19 World Cup and then the Eurasia series – was hailed as the next big opening batsman after Virender Sehwag, despite everyone in the domestic circuit being aware of who was more talented.
Dhawan bid his time but luck was not on his side. A duck on debut against the visiting Australians was the only opportunity he got to push for a World Cup squad place, which, expectantly, did not come. He got a second chance in the West Indies series after the World Cup when most of the seniors chose to take a rest but, barring a scratchy half-century in one of the matches, failed to total even 20 in the other 4 matches. With Sehwag and Gambhir to come back into the team and the likes of the younger Rahane on the horizon, Dhawan's days were numbered. He was not getting any younger at 25.
He went back and forced his way back into the Indian team through some consistent performances at the first class level. When Virender Sehwag was finally dropped, everyone expected Rahane to take his place. Although by trade he was a middle order batsman, Rahane had opened with a considerable degree of success in the shorter versions of the game. Besides, Sehwag himself had followed the same route to success 10 years ago. There was no reason why Rahane could not replicate it. Not too many reasons why he should not get a chance to do so.
Except for one reason – there was a specialist opener already in the squad. And he opened up the Australian bowling attack with his flashing blade like a cheap soda water bottle. By the time he was done, not much fizz or fight was left in the tank.
It was an innings that bore the stamp of the Nawab of Najafgarh. Indeed, if someone had been watching Dhawan bat in a mirror, he could be pardoned for thinking that it was Sehwag. Not just for the stroke play of the innings, but sometimes for the audacity of its execution. And the twirling moustache went well with the swirling sixes off the spinners.
An injury to his batting hand meant that we will not see an encore on his home ground in Delhi. Indeed, Rahane might come in and seal his spot with a double century on debut. But no one, not even Sachin Tendulkar or God or a string of single figure scores, can take anything away from Dhawan. After years of trying, Shikhar has finally summitted.