India vs England ODI series - A look at India's performance
Feature
29 Jan 2013, 18:50 IST
801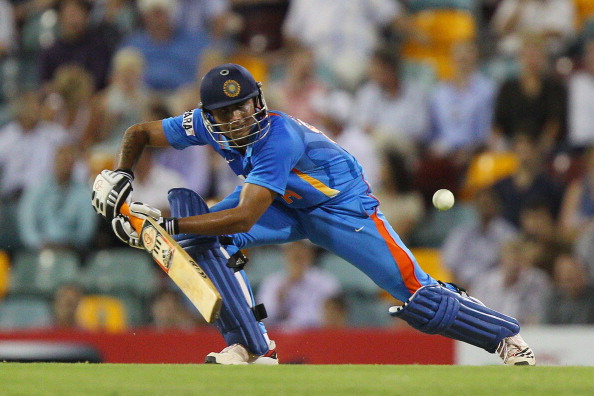 India won the ODI series in a pretty comprehensive fashion in the 4th ODI itself. This stamped their dominance at the ODI's played in India. Though India won the series, it was much a much closer series. Except the first match at Rajkot, which was a high scoring thriller, all others were pretty one sided. Now it's time to look at the positives and negatives India can take out of this series.
Positives
1. The Indian Batting Middle Order: Whether it is the first match, wherein they nearly won it, or the close match at Chandigarh, it was the Indian middle order which was responsible for this good show. Except for Yuvraj Singh, everyone managed to fire in all the matches. Raina was simply brilliant with his excellent batting. No wonder he won the Man of the Series award for his 4 fifties in this series. Even Dhoni has silenced his critics with some good performances at the end of the innings.
2. Ravindra Jadeja: Possibly the most trolled Indian cricketer on the internet, Ravindra Jadeja has hit back at critics and haters alike with his exceptional all-round performance. His bowling has been very much economical, even chipping in with wickets at crucial times. Even his batting has been a revelation in this series. He has been able to perform according to his team's needs, whether the team wants him to score some quick runs or knock around and build a partnership. This was pretty evident from his knocks at Kochi and Dharamshala. I only wish he continues to perform well and builds his reputation as a good all-rounder.
3. Budding Pacers: Bhuvneshwar Kumar and Shami Ahmed, both have been impressive with the new ball. Though they have not been able to get enough wickets, one cannot deny the fact that they bowled their hearts out and managed to atleast limit the scoring in their full quota of overs. Their performance increases the options available for the captain for the future ODI's, especially to rotate bowlers to avoid overload.
Negatives
1. Rohit Sharma: Time and again he has been selected into the team, and failed! Seriously, he is one of the most under-performing players India has produced in recent times. Yes, he has talent. But for how many years will the talent remain potential? He has become a liability for the team. In my opinion, he has been given too many opportunities and it's time for selectors to give opportunities to the likes of Pujara.
2. Indian Openers: After all, dropping Sehwag has done no good. India has not managed to find a suitable batting partner for Gautam Gambhir, who himself is pretty much out of form. The likes of Ajinkya Rahane and Rohit Sharma have failed to fill in the gaps created. With many players performing well in this Ranji season, I think Gambhir's position in the team will be re-thought.
These are the few points, I feel, have been the positives and negatives from the ODI series against England. Now it's time to prepare for Australia's tour of India.