Indian Cricket is in tatters!
767 //
24 Dec 2012, 18:52 IST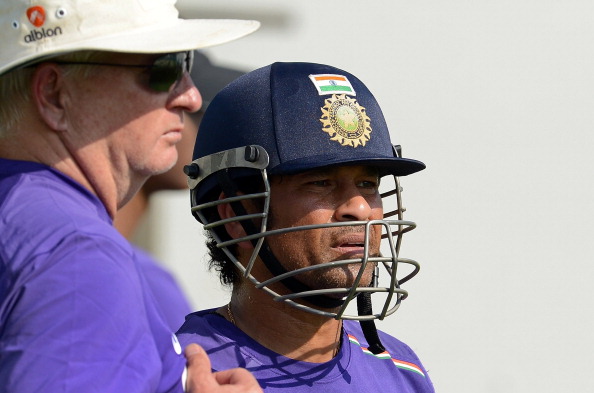 A day after our batting maestro, Sachin Tendulkar announced his retirement from the shorter format of the game, Indian cricket and fans lost an important battle. They lost out to politics, which has completely engulfed Indian cricket. When India was defeated 4-0 by England and Australia overseas, they said that the conditions were unfamiliar and we're a side in transition. When England came to India, they said it was a 'revenge' series, that England would be treated with unfamiliar spin bowling.
The 1st Test lived up to the expectations, as Indians tore apart the English side. The world's 7th largest country rejoiced and the Men in Blue were on cloud nine but the visitors quickly regrouped, practised hard and simply outclassed the Indians in the 2nd Test in 'alien conditions' while Dhoni blamed the curator for not getting the pitch he wanted. That was the story for the rest of the tour as England played some beautiful cricket, Dhoni blamed the curators for 'poor' pitches and England won a Test series in India after 28 years.
As always, we, the Indian fans, forgot about it as the T20s approached, promising hopes of a partial revenge. England fielded an entirely new squad while India made only a few changes to the Test line-up, leaving out cricket's most explosive batsman out of the squad, Virender Sehwag. Although they won the 1st match (and again we rejoiced), they lost out a close encounter in Mumbai. It was then, that I snapped back to reality.
Since our triumph in the 2011 World Cup, our squad's performance hasn't been even average. But that is not entirely their fault. When we first won the 2007 T20 World Cup, we fielded a new team, new blood, an entirely different team from our Test squad. And we won. When we triumphed in 2011 World Cup, our middle order was very different from the Test middle-order, with the likes of Rahul Dravid and VVS Laxman missing and young guns like Virat Kohli and Suresh Raina featuring in the squad. After that, we fielded pretty much same sides in Tests, ODIs and even T20s. And, oh boy, have we not lost almost everything!
After all this, a question arises in my mind. Why don't things change? If the problem is so simple, then why are we not doing anything about it? The answer is – simply because of politics. Dhoni has become so influential that curators are being changed, selectors are being fired, Sehwag is being dropped on a consistent basis for clashing with Dhoni's ego. I really wonder why Irfan Pathan was dropped from the squad after such brilliant performances in Australia? Dhoni has been a successful captain, but didn't he inherit the best Indian squad from his predecessors? And now with the team in transition, he's suddenly not so successful. In his early days, he was a great batsman, a match-winner, but he has ceased to be all that now. His occasional brilliance with the bat is a testimony to his unused talent, and a shame indeed. Had he given up captaincy in Tests a long time ago, he'd have been a much more successful captain and batsman. And more importantly, Indian cricket would not have been in tatters.