Indian Opening Woes - Applying Porter's Five Forces Model
1.51K //
20 Mar 2013, 15:42 IST
Finding the perfect opening pair in Test matches continues to be a conundrum for the Indian team. Team India would be employing a new pair, the 3rd in a 4 Test match series, on Friday. I have performed an analysis using Michael Porter's Five Forces Model to see how to go about the problem from both the players perspective as well as selectors perspective.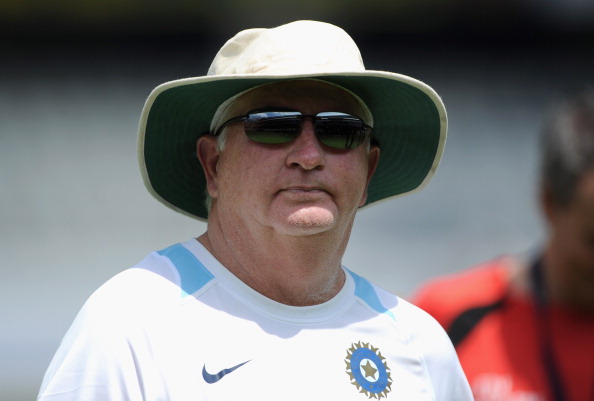 Threat of New Entrants: High
The Indian domestic circuit is brimming with openers. Ajinkya Rahane, Shikhar Dhawan, Murali Vijay, etc are the make-shift openers in the natural or forced absence of regular openers like Virender Sehwag and Gautam Gambhir. With the dwindling form of regular openers, the new entrants are given the opportunity, which has been embraced by them whole-heartedly. Since these opportunities have been capitalized upon, reverting to older players seems difficult.
Secondly, with a robust domestic circuit consisting of the most popular international cricketing event – 'Indian Premier League' and not so known Syed Mushtaq Ali Trophy, potential players are being recognized and escalated.
Threat of Substitutes: Low
The batting order in Test matches is generally static. If Tendulkar bats at number 4, he will bat only at that position irrespective of the situation. Rarely do we see a number 3 moving up to open the innings. However, when situation demands, many batsmen have left their customary position to open the innings. Dravid has opened the innings in the past. Recently, Pujara opened the innings in lieu of the injured Shikar Dhawan. Since the probability of the opening partnership hitting a milestone is generally low, we often find number 3 coming out to bat at an early stage of the innings. Thus, chances of substitution are definitely low, but this option cannot be ruled out to throw out a non-performing opener.
Bargaining power of customers: High
The customer here is the captain of the team. MS Dhoni will surely have a say when the playing eleven is being finalized. Dhoni will surely be a part of the selection committee which will decide the squad. Thus, three factors decide which opener makes it to the playing eleven:
- Performance over last three years
- Personal relations with MS Dhoni
- Good performances for CSK and poor performances against CSK
Bargaining power of suppliers: High
The suppliers in our context are the selectors. They have the power to select the squad from which the playing eleven is chosen. In a nutshell, the openers' fortunes lie with the hands of the selectors.
Competitive Rivalry: High
With just two slots up for grabs and many consummate players in the fray, the competition is tough. Thus, the only strategy a player can adopt is make the most of the opportunity given and a player -"who just comes into the team and sticks".