Indian players becoming like Bollywood superstars: Jeffrey Archer
5.57K //
04 Mar 2015, 22:27 IST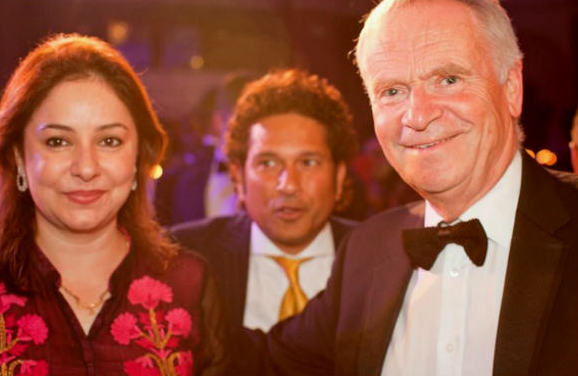 Jeffrey Archer, best-selling novelist and former British MP, has questioned the integrity of the current bunch of Team India players, pointing to Bollywood superstars as an example of the kind of inconsistency shown by them.
"Frankly speaking, I am puzzled by the current Indian team. I think (Virat) Kohli is among the best batsman I have ever seen in my life, but I think that they are becoming too much like Bollywood superstars.
I mean for the last six months they have been playing rubbish. They come to the World Cup and they start playing properly?"
The drastic turnaround in India's fortunes has raised many an eyebrow, but not all accusations have been as ingenious as an analogy with India's other fraternity of superstars. One can assume that what Archer wanted to refer to was the team's penchant for the big stage.
20-20 rubbish is not cricket: Archer
Archer is a close follower of Indian cricket, has previously described them as the best ambassadors of the sport in the world, and considers Virender Sehwag as the most exciting batsman of all time, other than the West Indies legend Sir Vivian Richards.
The author is popular in India and can claim to have sold 50 million copies in the country. He also said that he is planning to set a portion of his forthcoming novel in Mumbai (or Bombay as he still prefers to call it).
Archer feels that Indian cricket is too much influenced by Twenty20 cricket, by the IPL and that too much money is spoiling the game in the country. He said, "Cricket is a Test match with V V S Laxman and Rahul Dravid fighting all day to save the game. That is cricket, not this 20-20 rubbish."