Indian team report card for the England Test series
1.86K //
17 Dec 2012, 18:50 IST
Well, well, well. The final Test has ended and the Indians have lost their first Test series at home since 2004; also, the English have won their first series in India in 28 years! Quite an achievement – thanks to brilliant batting performances from Alastair Cook, Kevin Pietersen and others throughout the series along with excellent bowling from the English spinners and James Anderson. But one has to admit that, this is indeed one of the worst performances by the Indian team in home conditions for quite some time. Yes, the team is in a transition period after the retirement of Rahul Dravid and VVS Laxman, but yet, a much better performance was expected from the team.
Let us look at the Indian team's performance in this 4-Test series.
Gautam Gambhir – 3/10
The off-color south paw has failed yet again to provide the team with crucial starts. He did get 2 fifties, but they have been inconsequential considering the condition of the match. Also, his bizarre running cost 2 important wickets in the Kolkata match, which later proved to be decisive in the context of the result of the match. In short, he has been disappointing yet again in his batting.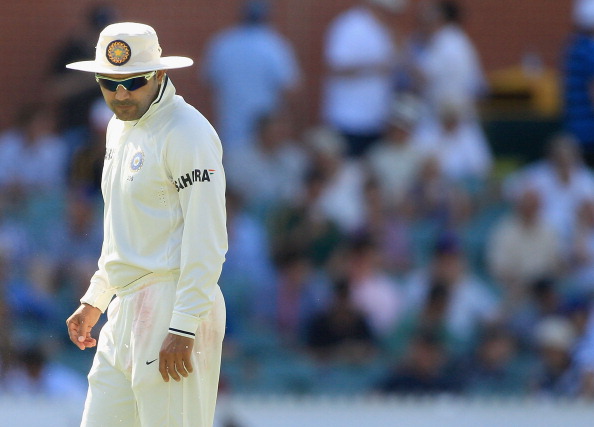 Virender Sehwag – 3/10 
The Nawab of Najafgarh is clearly just a mere shadow of who he was years ago. He did score a century in the Ahmedabad Test, but his performance has been poor thereafter. His manner of dismissals is what surprised one and all – either he got out being too aggressive or just due to lack of technique. The selection team will surely remind him that many in-form openers are ready to take his spot in the team.
Cheteshwar Pujara – 7.5/10 
The batsman from Saurashtra has been the only silver lining in the otherwise dismal performance by the batting order. His knocks at Ahmedabad and Mumbai have showed that he has plenty of cricket in him. Though he disappointed a bit in the Kolkata and Nagpur Test, one must keep in mind that the umpires were a bit harsh on him, making some dubious decisions. This series will surely be a learning curve for him.
Sachin Tendulkar – 2.5/10
Clearly, he is near his sunset and has himself admitted that. So there is no use of just cursing him and calling for his retirement. If he is playing, he knows he can play. So the fans and critics must wait. His performance has been dismal, except a scratchy 70-odd runs in Kolkata. He will be assessing himself after this series.
Virat Kohli – 4.5/10
The prodigy from Delhi has performed well, but short of the fans' expectations. However, his gritty century in the final Test in difficult batting conditions showed a lot of promise. Much will be expected from him in the future.
Yuvraj Singh – 2.5/10
Played well in his first Test after recovering from cancer, but disappointed in the next Tests – especially when the team needed someone to stand up and play well. Yet I think, the selectors were wrong in fast-tracking him into the Test team so early. Hoping that he will play well in the future.
Ravindra Jadeja – 3/10
His Test debut was rather ordinary. Though he got wickets, 2 of them came when the batsmen attempted no shot, not due to some extraordinary bowling. Also, the 3-time first class triple centurion failed with the bat, scoring only 12. Hope he will be better in the upcoming series'.
Mahendra Singh Dhoni – 2/10
The captain with the Midas touch has been out of touch – both as captain and as a batsman. Though his 99 in the final Test was a pure show of grit and character, he has been disappointing throughout the series. His captaincy has been poor, considering his field placements for the batsmen. Surely, he would like to forget this series.
R Ashwin – 5/10
The Chennai boy played a much better role as a batsman than a bowler. His 91 saved India from an embarrassing innings defeat in the Kolkata Test, but his bowling performance throughout the series has been below par for such a talented bowler.
Piyush Chawla – 3/10
The leggie has failed to impress in the first Test he is playing in years. Though got 4 wickets in the first innings of the last Test, most of them were of tailenders. He couldn't provide the breakthrough for his captain when the team wanted him to.
Zaheer Khan – 2.5/10
The off-color bowler was shockingly dropped from the last Test due to his poor performances in the first three Tests. He is clearly a shadow of who he was once; unable to produce wicket-taking deliveries consistently. He needs to work very hard to get back into the team.
Ishant Sharma – 3/10
Made a return after a long injury lay-off and wasn't very effective. Bowled well in the first innings of last Test, but nothing more to say about him other than that. He will have to work hard to be back to his best.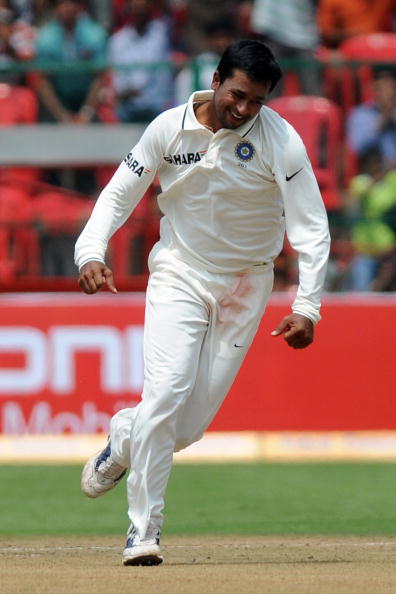 Pragyan Ojha – 5/10
He bowled really well in the first Test, but due to some reason, his bowling lacked the sting that it used to have. Though he managed to curb the scoring to a limit, he could not provide the necessary breakthroughs.
Harbhajan Singh – 1/10
A real disappointment! He could not capitalize on spinner-friendly wickets in Mumbai and played only one Test.
Umesh Yadav – 5/10
Played only in the first Test, but managed to bowl fairly well. Could not play the remaining Tests due to a back injury.