Interview: Don't get carried away, says Sehwag's coach Amar Nath Sharma
1.47K //
13 Nov 2012, 11:55 IST
Virender Sehwag has attracted stinging criticism off late, especially in the last 15 months or so for his rash shot selection and inconsistent batting form.
Sehwag regales us with quickfire 30s and 40s and perishes even before the fielding restrictions are removed in the one-day version, while in the Test arena, he menaces to take the opposition bowling attack by the scruff of the neck only to chuck his wicket away when he has the bowlers at his mercy.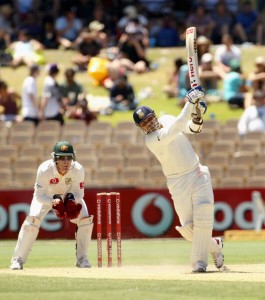 Sehwag's inability to learn from his mistakes and consistently toeing the 'I'm playing my natural game' line is becoming increasingly frustrating for his fans and supporters.
No one is questioning his batting credentials – he has got runs in all conditions – but the consistent manner in which he is throwing his wicket away after a getting a 'start' in recent times is triggering doubts about whether the best of Viru is over.
But Sehwag's coach Amar Nath Sharma, who first spotted him at the Government Boys School ground at Vikas Puri in West Delhi when he was just 14, believes time has not yet come to write Sehwag off. "I don't think there is anything amiss with his batting. Viru has scored runs on types of tracks with his attacking style," he told Sportskeeda.
Sharma reckons the Najafgarh Bomber must work on being more selective in his shot selection. "I keep telling him that he must not get carried away just because he has clobbered the bowler for a four or a six. Look, if he has banged two boundaries off successive balls, he should curb himself going for a third one unless of course it is a loosener and deserves to be punished," observed Sharma.
He stressed on the importance of spending more time at the crease, as that can richly benefit the team. "We all know what damage Sehwag can do to any bowling attack when he is on song. Not much needs to be said about it. It's just a matter of exercising caution early on in the innings and runs will come at a canter," he quipped.
Sehwag has amassed runs in Australia, but his appalling form in the 2011-12 series started a downward spiral, which has continued with occasional flashes of brilliance. So, does it have anything to do with his batting technique?
"Absolutely not. In Australia, the entire batting line-up barring Virat Kohli came a cropper, so why only talk about Sehwag? The ball darts around and it is a challenge for any batsman to get runs in such conditions. I feel that we didn't do any homework after our 0-4 drubbing in the England Test series and we paid a big price for that," he said.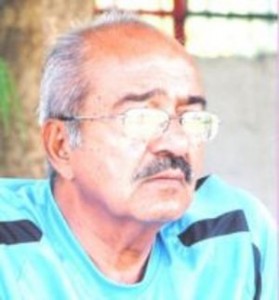 Talking of the present, Sharma who played cricket till 1977, after which he gained qualification as a cricket coach, has no doubts that Sehwag would come out all guns blazing. "He just got a strokeful Ranji hundred against Uttar Pradesh after suffering a finger injury in the match. It shows he is in good nick and has fully recovered from his finger injury."
On a curious note, one wants to know whether anything has changed between the two now that Sehwag has attained celebrity status? "Not all all. For me Sehwag is not a celebrity. He is still the simple, down-to-earth person he was when I first met him in the 90s," Sharma remarked.
In the upcoming Test series against England, Sharma says India's feeble bowling could get exposed. "England have a solid bowling attack while our attack is not that strong. A lot will depend on what type of wickets are prepared for the Test series. I would still back India to win the series," he signed off.