Is split-captaincy the only way forward for Indian cricket?
929 //
20 Dec 2012, 10:22 IST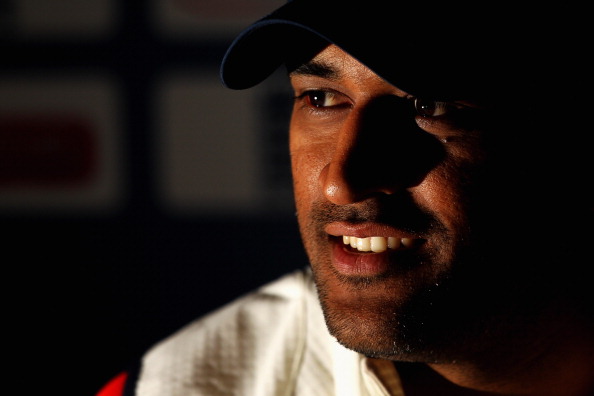 Every time after a series is over, depending on the result, there will always be a huge hue and cry about how the team performed. Currently, after a set of disastrous results in recent tests, every Indian cricket fan is baying for Dhoni's blood and the axing of several others as well. Television channels too have taken up exclusive spots on prime time and are airing their views about a team which sorely needs new faces.
But seriously, it's the selectors who are facing the brunt. Mohinder Amarnath opened a Pandora's Box the other week, when he mentioned that there was interference on the part of higher officials in the BCCI ranks that led to Dhoni not losing the captaincy, after the morally draining tours of Australia and England.
Time and again, Indian cricket has failed to ponder over long-term visions and plans. Conditions have improved but not to the extent where there has been an extraordinary fight for places. While Australia changed their entire pace-attack in the decider against South Africa, India preferred to go in with Ishant Sharma (a bowler, who hadn't bowled for quite a while and returning from injury). The difference in resources in itself highlights the deficiencies of Indian cricket.
South Africa, Australia, New Zealand have all had young captains at the helm at one point of time over the past decade. South Africa are reaping the benefits now and are the top ranked Test team. Under the leadership of a young Graeme Smith, they have been consistent and have been one of the top teams in over a decade. Daniel Vettori with New Zealand is another example. Australia on the other hand, had an exceptional team and the appointment of Ricky Pointing coupled with his aggressive captaincy made for a devastating combination for the last decade.
In India, even when MSD was made the captain he was already 26, which is not too old, it's probably the right age. But now that the captaincy debate has been raised, the selectors need to take a call at the earliest before the team tears itself apart. Many have recommended the three captain format, but if the selectors are willing to groom Virat Kohli, for the Indian captaincy, it would be ideal if he could deputize under MSD in the shorter formats of the game.
There has been no doubt that MSD's load has been extreme, but it is the decision of the selectors to make the right calls. As Dravid, has pointed out in his recent columns that Dhoni is till the right man to lead India, and India are still a team in transition in the test arena. But the fact that he has been jaded has been noticeable for quite a while now.
No doubt there have been remarkable achievements and as hinted by lots of eminent columnists such as Harsha Bhogle and Sanjay Manjrekar,  there's the need to balance his load before there is a burnout. And that is the situation right now, Dhoni is in the middle of that burnout. The other day, as pointed out rightly by Ravi Shastri, we have to remember that on top of being the captain, he is India's wicket-keeper as well and that's a sentiment people seem to forget while we blame him for his decisions.
India could always go the South Africa way that have De Villiers as captain for the T-20's and the 50 over format while Graeme Smith leads the Test team. It has worked out pretty well, with both teams flourishing. England and Australia as well have taken the same measures and even Pakistan for that matter. If India are to flourish there are plenty of names which they can go with, MSD for the shorter formats, Gambhir/Sehwag for the test formats.
MSD has hinted more than once that he would be comfortable with that, and there have been other wicket-keepers with better technique as well warming the bench. Change doesn't happen overnight but the selectors would be lauded if they take a decision based on long term plan rather than series by series. Keeping everyone happy while in term may not always work out, but it will benefit Indian cricket for sure.