It's not a period of abjectness but of change
756 //
15 Dec 2012, 16:11 IST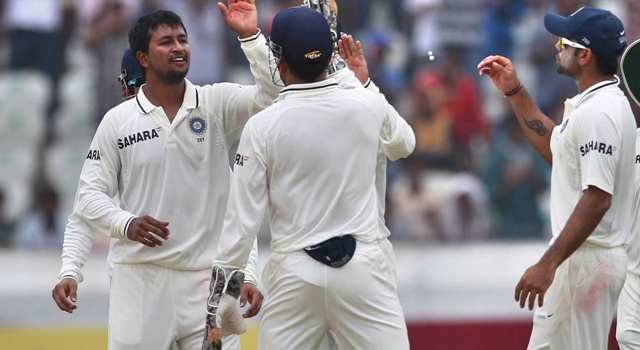 Unless it results in Sturm und Drang, change often goes unnoticed, but is inevitable for any progressive event and it does not always mean instantaneous progress. Be it a vagary, be it volition, the seed of change  has been sown in Indian cricket. And it is the duty of not just the 15 players, not just the coach, not just the BCCI but also the colossal community of Indian cricket fans, to nurture and to cultivate so that it gives us the fruits of success.
If we, mere watchers, are going through such intense remorse, it is really hard to even imagine what is going on in the minds and hearts of players. They have been playing for the country for many years now and more often than not, made us proud. Isn't it too early to chastise them? The current situation in Indian cricket can be compared to the break between two shows of a super hit movie – audience of quondam show not able to leave the hall and those of the latter show not able to showcase their maturity, either in waiting or in making their way in to the hall. Isn't it the responsibility of everyone involved – from the audience to the management – to help and bring the situation back in control? And however, once the break is over and the show begins, peace and order are bound to follow. What matters is the composure in the process of their attainment.
Nevertheless, this kind of turbulence is not very new to Indian cricket. Cricket India has witnessed some unsuccessful patches before too. After 1983 World Cup victory, although we won some matches against sub-continental countries, the first series against others (non sub-continental countries) was won only after 2 years in 1985 and a test series was won only after 3 years. Again in 1995-2000 seasons, we lost almost all away-from-home series and then we made a come-back, and winning the NatWest series is one of the most cherished moments of this come-back. Not to say that we are once again having such a rough phase which will go on for years, but these examples show us that we are going to bounce back, like we always have. It is just that the process is not momentary. It is going to consume some time and we have to wait with patience until that happens.
In the last couple of matches against England, Indian players' performances in both innings were poles apart. In a team game like cricket, winning when nobody stood out is a good thing to happen, but only one man's performance standing out in each game and even that one man not able to put it up consistently, is something to be worried about. A good team game should be built up and the captain should lead the building activity from the front. I believe, Dhoni, as a captain, is very much capable of doing that. He backs his youngsters and also has the quality of respecting seniors in his side. He rightly said, "Quitting now is running away from responsibility". It is not in the nature of great leaders to quit when their team is in chaos. They need to absorb pressure and find a way out of it. Losing does not make good players bad. It just means they are not performing. India has still got quality players and let's hope that the era of victories will soon return. Let's wait for the baton to  be passed on safely. Otherwise, there is a threat of losing it completely.