It's time BCCI strips Dhoni of Test captaincy!
1.30K //
17 Dec 2012, 20:00 IST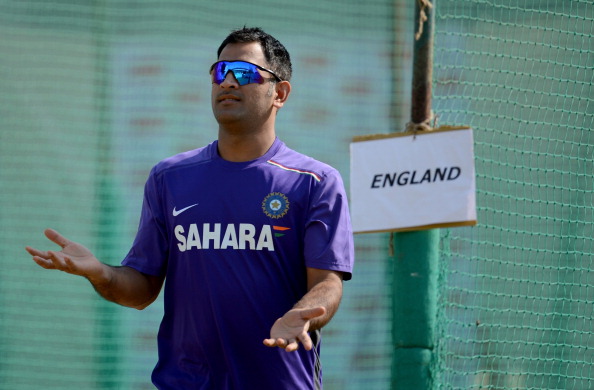 Indian cricket is going through trying times. Let's remove the artificial façade - 'all is well with Indian cricket' – and carry out a reality check. A team, which was dubbed 'poor travellers abroad' for many years due to its inability to stay 'competitive' outside the subcontinent, dispelled that notion over the years, winning Test matches in Australia, South Africa and England.
Team India started gaining the respect of the top Test teams by the dint of their consistent performances, which culminated in India winning the 2011 ODI World Cup in their own backyard.
It seemed like nothing could go wrong with Indian cricket after Dhoni's men won the World Cup. But what unfolded after that epochal moment was a turbulent period where the team discovered the 'art of losing matches without a fight'.
A 0-4 walloping at the hands of England last year, followed by a 0-4 shellacking by Australia brought into focus the frailties of the Indian team. The message was loud and clear for the rival teams: prepare a green top; bowl a fuller length as well as the short pitched stuff to keep the batsmen guessing and let the pitch do the rest – not to forget the slip fielders, who are thirsting to grab anything that comes their way from the edges.
The same act of Indian batsmen fishing at deliveries outside the off-stump and being left bamboozled by the short pitched stuff, keeping the wicketkeeper and slip fielders and forward short-leg and silly point fielders interested, came to the fore in England and Australia, where the Indian batsmen cut a sorry figure.
Indian team had a Test captain in Mahendra Singh Dhoni, who was clueless against all the questions asked by the English and Australian bowlers. Every defeat was accompanied with clichés like blaming the batsmen or bowlers.
There has been a loud clamour from various quarters for the removal of Dhoni as Test captain, but all these had little impact on the BCCI top-brass, who continue to back the Ranchi man for reasons not known to us.
BCCI hardly indulged in any introspection after the twin disasters in England and Australia. The biggest problem with Indian cricket is that every disastrous overseas tour is forgotten once it is followed by a home series – batsmen gets runs and suddenly everything looks hunky-dory. No time is lost in painting a rosy picture of Team India.
The two Test home series against New Zealand precisely did that; it removed the cobwebs of loopholes that the team was struggling to plug since the same batsmen, who were floundering in Australia, began to hit form; especially Dhoni, who got a couple of decent scores to extend his stay as Test captain.
And the 1-2 Test series defeat to England only enhances the thinking that the time has come for a change of guard as far as the Indian Test captaincy is concerned.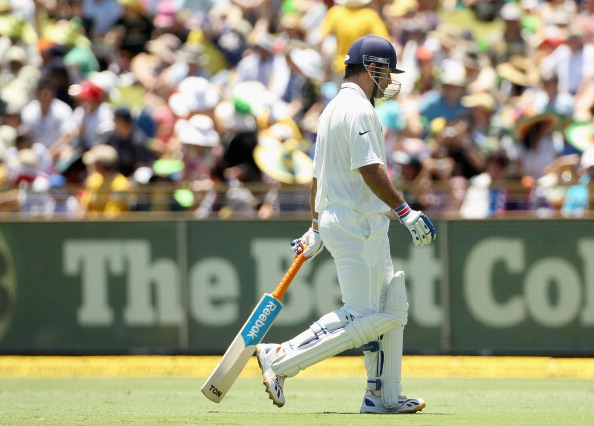 Dhoni's critics might well say that he got a fighting 99 in the Nagpur Test to save his team from suffering a 1-3 series defeat. But that is hardly going to hold water as one has to dig deep and see what Dhoni had done as captain in the last thirteen Tests.
Until his knock of 99 in the Nagpur Test, Dhoni has struggled to come anywhere close to smacking a Test century in his 22 Test innings; isn't that a far longer rope Dhoni is getting, simply because he won us the 2011 World Cup?
The Indian cricket culture is such that if a batsman hits a century, he can be rest assured of his Test spot for another 5-10 Tests; similarly if a bowler snaffles a five-for, he can conveniently hold his place for 5-6 Tests.
Dhoni comes into bat at number seven and his aggregate of six half centuries in his last 23 Test innings – sans any big impact knocks – is hardly what one expects from a captain. Remember Australian Adam Gilchrist, who would not only keep wickets for long hours but also pummel the opposition into submission with such consistency that it would leave some of the top-order batsmen squirming.
One is not trying to compare Dhoni with Gilly, but the fact remains that Dhoni has not been able to achieve even half of what Gilly had attained in the Test arena.
Former national selector Mohinder Amarnath has been vocal in saying that Dhoni does not deserve a Test spot on current form, let alone captaincy. His bold revelations that the current selection committee does not have the guts to remove Dhoni as captain tells a lot about the red-tapism that exists in Indian cricket.
BCCI President N Srinivasan is known to back Dhoni even as the number of Dhoni-bashers swell, but it remains to be seen for how long he is going to spring to his defence after every Test defeat.
The need of the hour is to have a new captain and pass on the baton to somebody else with an eye for the future. But will BCCI crack the whip on Dhoni? To be honest, they have to toe such a line if they are keen to arrest this slide, which is assuming alarming proportions.
If BCCI shirks taking a tough stand, Dhoni should himself step down as Test captain and focus on ODIs and T20s – the formats in which he is a genuine match-winner. But knowing Dhoni, one can safely assume that such a thing will not happen.