Just a turner won't turn it around for India
743 //
04 Dec 2012, 21:44 IST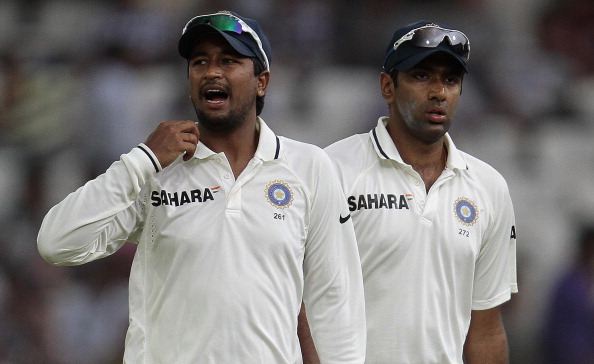 After desperate demands, Dhoni finally got a spinners' paradise in the last test match in Mumbai. What he hadn't fathomed probably, was that class batsmen aren't bothered much by pitch, conditions or the opposition for too long.
India were always the favourites going into a test series at home. Right from the start of the series though, there were junctions where India looked more interested in revenge and humiliation than actually winning the series.
Team India was banking heavily on spin to forward their case through. However somewhere, they were mistaken in confusing spin to be a genie waiting to be commanded and guaranteeing England's demolition.
Before I delve a little deeper into the aforementioned sentence, let me clarify my stand on a few things first. I am not against Dhoni asking for rank turners or specific team tactics, like selectors not picking a single spinner for England's first warmup match. In fact, it is this very challenge of facing diverse peculiarities that makes test cricket such a delight to watch. Every pitch (except flat decks) dares batsmen and bowlers (and captains) alike, prodding them to put their best foot forward and think out of the ordinary. Some former players, including Steve Waugh have ridiculed Dhoni for specifically asking for tracks suiting spin (by the way, what made your mental disintegration tactics fair Mr. Waugh?). In my opinion though, a captain is well within his rights in asking for a specific kind of pitch. After all, indirectly, he is throwing a riddle towards the opposing team to unravel.
What India were wrong in thinking, was that spin was going to be their ultimate saviour. Just preparing spinning pitches isn't enough; it also takes mentally agile and aware spinners to reap full benefits of the conditions. Two of India's three spinners were far from their best in Mumbai. Ashwin had one short ball to gift batsmen nearly every over. Both, he and Harbhajan were guilty of not bowling enough wicket taking deliveries. That Indian spinners were slower compared to their English counterparts, also proved detrimental.
I am reminded of India's tour to Australia in 2003-2004 where something similar happened, albeit with India being on the other side. From every section in Australia, there was this talk of 'chin music'. In simple language, it was assumed that a barrage of rising balls and bouncers would rattle Indian batsmen and Steve Waugh would finish off his last test series with an outright win.
The story after that is something that every Indian looks back with immense pride. Ultimately, it was Australia which was trying its best not to lose the series. Although the pitches were tailor-made bouncing tracks, Australia were without the services of McGrath and Warne and India produced some breathtaking batting show from all their batsmen in the series. Also, it was a fast bowler (Ajit Agarkar) whose singularly splendid performance won India the second test match. The pitches meant for Australian bowlers were used to tremendous effect by their Indian counterparts and all the 'chin music' just vanished into thin air.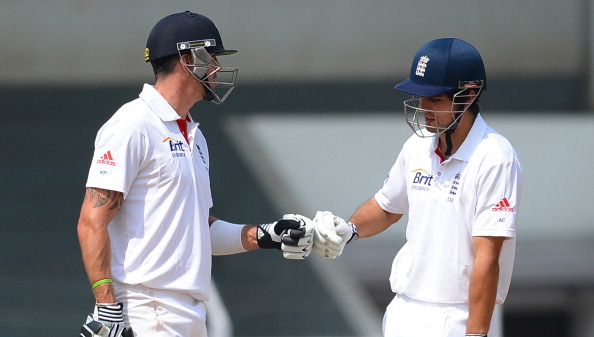 On proper analysis of England's innings, one can easily see that Cook and Pieterson did the bulk of scoring, taking the game away from India's grasp. The rest of the batsmen did fall to India's 'spin genie'. Obdurate players like Cook and Pieterson can't be belittled for too long by a single shortcoming. India, therefore, needs to throw all that it has at these two to have any chance against them. Dhoni should also be mindful of the fact that England have a world class spinner in Swann and Panesar has made himself count too. While he might be right in assuming Indians to be better players of spin, good balls – spin or pace – trouble most batmen, no matter how strong a player you are. After all, it's just a matter of one ball that will make the batsmen walk towards the pavilion.
In a way, it might be the wake up call India needed. Definitely, spin would be the lead actor again at Eden Gardens too. The success of any movie, however, depends on other actors as well. It is in the best interests of the team that it looks to compete in all areas and not rely solely on spin, for on foreign soil, spin would cease to be a monster for the opposition. India might even win this series, riding on the back of their spin dragon. Champion teams, however, as South Africa showed us the day before, have this remarkable ability to play on the toughest and the most unfamiliar of the soils and still impose themselves to emerge victors.