Kevin Pietersen: Answered his critics with his bat
822 //
27 Nov 2012, 15:34 IST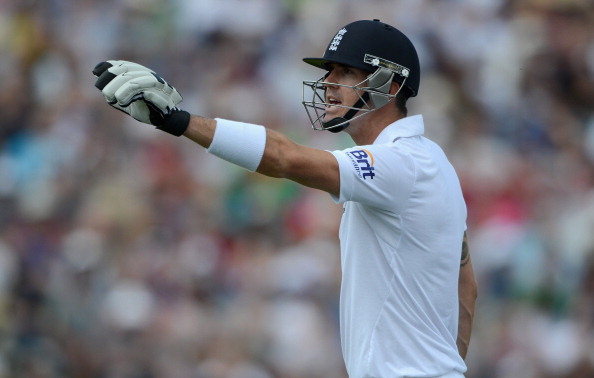 Kevin Pietersen, who was treated roughly by his critics for his miserable run against left arm spin bowling, has answered his critics in the most rightful manner i.e. "with his bat."
He came into this series under a lot of pressure and his selection came under strong criticism by the English media. Pietersen started  the series badly when he was dismissed by Pragyan Ojha in both the innings for single digit scores. All the commentators, critics and analysts went all guns blazing at KP and spoke a lot on his problem against left arm spin. One would agree that he looked bad in both the innings of the test match and gave away his wicket to Ojha without any fight. It is agonizing to see a class batsman like Kevin Peitersen failing miserably in one aspect of the game. Experts of the game will look at his videos and will try to find out the flaws in his technique but for me this is more of a mental block and lack of self belief. He is a world class player and he has proven his abilities consistently at the highest level. He himself has allowed this "left arm spin pressure" to get better of him and now, when after this brilliant knock against Ojha and other Indian spinners on a rank turner, he has showed to the world that he can bat against any kind of spin and in this case, particularly left arm spin.
In the post match presentation, he said that he was not trusting his defense in the first match and this for me is the only reason for his dismissal in both the innings. He was moving a lot, trying to be overly attacking and was looking to dominate the scene right from the word go, which was not the right option on a turning track. In the second test match, he gave himself some time before playing his shots and gave due respect to the good balls. The long stride forward, which was missing in the first match, was seen a lot in the second match and because of his height and reach, he countered the spin very well. He trusted his defense, played with a lot of patience and counter-attacked after giving himself some time in the middle.
Now, I hope he'll learn few lessons from this marathon innings and trust his abilities to score runs, no matter who the bowler is and win matches for his country. He is one of the most destructive batsman this world has ever seen and watching him bat is cricket lover's delight.