Lessons taught by Cricket
787 //
25 Dec 2012, 16:47 IST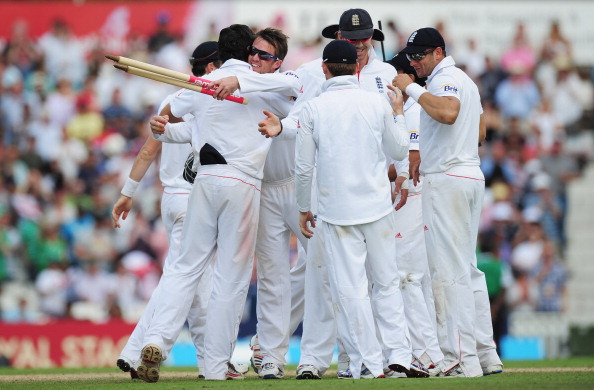 Many schools and academic institutions brag of sending out well rounded individuals every year. But in actuality, very few of them do. Most of these places produce robots, who, every year, mug up fat textbooks and score high percentages. The Indian mindset is very extreme. There is one end or the other. In the USA, even the most prestigious schools and Ivy League universities provide flexibility for their many celebrity students. Such a concept would be received with blank stares and rolling eyes in India, as seen in the case of Unmukt Chand, who brought India World Cup victory in the U19 department. Atrocities of all atrocities, after performing this Herculean task, Unmukt Chand was not allowed to write his exams because "he had missed many classes". The pressure put on Indian students is crazy. Every year, tenth and twelfth graders go through- well, the song 'No Air' is perfect to describe the situation. All one learns in school is how to improve memory power.
Cricket, is not like this. Cricket is flexible, and leaves space for its learners to breathe. It does not strangle the learners. I'm sure everyone has heard of the IPL. The million dollar franchise on which crores of rupees are spent every year. For the opening ceremony. Jokes apart, every IPL team consists of players of different nations of the world playing for their respective Indian cities. It is a very pleasant sight, so many different nations' players together as one team, all racism and phobias aside, bonding and defending the team together. All country rivalries are kept aside. Because cricket brings countries closer.
Also, cricket provides freedom, but it also teaches people about responsibility, discipline and playing fair and square. A Sri Lankan bowler deliberately bowled a wide on the last ball of a match to deny Virender Sehwag of a century and he served a one match ban. The usage of drugs has stopped many a player from taking part in series'.
Cricket teaches us about life, tolerance, discipline and accepting defeat with grace. There is the handshake – both teams shake hands to congratulate each other. The respect that lies in this gesture, it teaches us to take it all in the stride. On the field, we learn about perseverance  and accepting defeat with dignity. Cricket also has many health benefits which cannot be ignored.
These are the lessons this splendid game teaches us.