Match report: India vs Australia, 2nd Test, Day 3
981 //
04 Mar 2013, 19:34 IST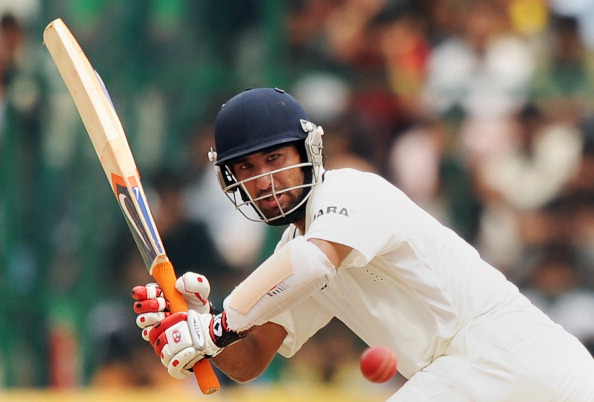 With a Monday attendance of nearly 20000, India started the day with the score on 311/2 with both the overnight  batsmen coming out to bat again. For Australia, it was more like starting from the scratch after a forgetful second day. Here is how the 3rd day of the 2nd Test match panned out for the two teams.
India started the 3rd day with Vijay and Pujara starting from where they left off, with both of them playing their shots and punishing the Australian bowlers. They complemented each other very well and stitched together a good partnership. Vijay went on to complete his first ever score of 150 or more before falling to the spin of Glenn Maxwell. Next, it was Sachin Tendulkar  at the crease. Pujara was the next wicket to fall for India, moments after he completed the second double hundred of his career. He was undone by a well directed bouncer, with Pujara only managing to pull it straight to Doherty in the deep.
Soon, it was lunch with India at 400/3 and Tendulkar being joined by Kohli. Post lunch, India lost Tendulkar, who managed to score 7.  Next, it was Dhoni to the wicket and he added 56 with Kohli. Dhoni was dismissed with the score at 460, following which India lost 6 wickets for 43 runs and ended up being dismissed for 503; an overall lead of 266. Maxwell was the best bowler for the visitors, with 4 wickets on his debut.
Australia in their second innings were 74/2 in 32 overs with Ashwin picking up two wickets. Cowan and Watson were the batsmen at the crease with 26 and 9 to their names, respectively.