Monday musings
1.82K //
20 May 2014, 00:28 IST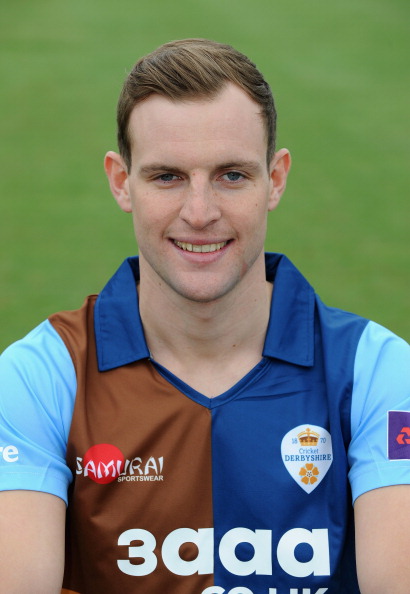 At my morning break today, a friend asked me to take over from him on the pool table, as he had to go back to work.

He was getting well beaten by a lad who is a much better player and was probably glad he had to go. The thing was, within five minutes of me taking over the game, a number of our friends passed by.

"You're getting well beaten" was the gist of most comments; it was true, but a long way from the full picture. Truth be told, I had only two shots before the inevitable happened, and my opponent potted the black to win the game.

It struck me on the way home tonight that this was very similar to the situation in which Graeme Welch finds himself. In much the same way, it is not fair to be overly critical when he, just like me earlier today, is playing with the cards he has been dealt.

And what a perverse old hand it has proved to be thus far. The Poynton tragedy, for all the support mechanisms put in place, had to have some impact on morale. Besides losing a man who was very close to everyone in the club, we lost a wicket-keeper who is pivotal to the team's on-field success. We'd already lost an all-rounder of considerable talent in Peter Burgoyne to a stress-related illness and then had a similar issue with our other wicket-keeper, Richard Johnson. Both players are, in my humble opinion, unlikely to play this season, so Welch was very quickly three good players down.

The loss of the two wicket-keepers was relieved by the signing of Gareth Cross, an excellent replacement, but the money spent on the ex-Lancashire man has probably taken away any remaining playing budget that was perhaps intended for a second T20 overseas player.

His senior players have had mixed form too, with a few batsmen and bowlers struggling to find their best in the summer's early exchanges. It has, in short, been anything but an ideal start.

Yet there have been glimpses of light that promise to turn into radiant beams. Both Ben Cotton and Tom Taylor have shown considerable potential with the ball; the Second XI look to be a good side and the Academy looks very strong.

Today we beat Yorkshire's Academy. Nothing to write home about, you might say, but we beat them fair and square and by some considerable margin. They have traditionally had the strongest of academy sides in the past five to ten years, which goes some way towards explaining the success of their current senior side. We made 223 against them in 50 overs today, before bowling them out for 181. Greg Cork, another who will soon be pushing for a senior berth at his current rate of progress, took 5-29, while Tom Knight took 3-36.

They're unbeaten so far this summer, and I watch their progress with great interest, because several of those involved will be in the Derbyshire side we hope for. I remain convinced that our fortunes will improve this summer and we will get some wins under our belt. We're making daft mistakes at the moment that will be eradicated, and the wins will start to come.

Yet this summer isn't close to the time to start judging Welch, nor the club's coaching structure. Think back to when you started jobs and how you were after four months in post. Most people are coming to terms with the demands of the role and sorting out what their predecessor has or hasn't done. If it is a new position, you're identifying the demands of the job and what you need to do in different areas. If you're a manager, you're starting to suss out the staffing wheat from the chaff and keeping your fingers crossed that the former is in the majority.

It is exactly the same for Welch. I think that even at this early stage he will be aware of players he can rely on and others who, when the chips are down, don't quite have what it takes. He will weigh up the merits of younger players and ponder introducing them, piecemeal fashion, to get a taste of what senior cricket is all about.

Fans will criticise, because it's their raison d'etre in some cases, but most do it only for the best of reasons: they want to follow a successful club. I think we will get one, but in the short term it will be as a qualified success, until Welch gets to bring in and bring through HIS players: ones who subscribe to his way of working and have the requisite mental toughness, as well as talent, to succeed.

I think a healthy number of the current Academy intake, as well as recent graduates, will make up the majority of that side. Some will fall by the wayside, but there is greater depth of talent in that age group right now than I have ever seen in the county, their abilities quite remarkable in young players.

Keep your eyes on their progress.

Be assured I will...