MS Dhoni - Does he deserve such harsh criticism?
1.97K //
20 Dec 2012, 18:47 IST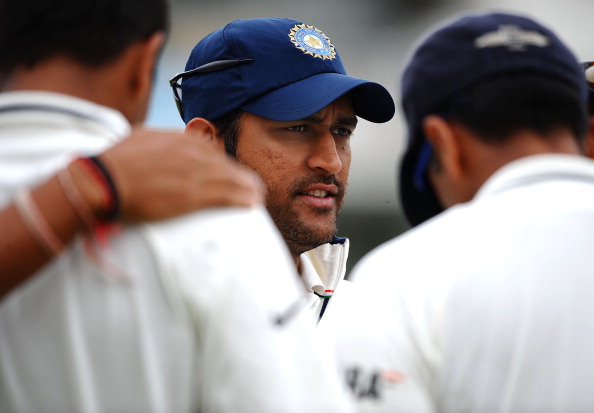 Mahendra Singh Dhoni, a name that took the world of cricket by storm as soon as he entered the international circuit. He became an instant crowd-puller with his whirlwind and unorthodox range of shots. His helicopter shot was simply outrageous and stunning.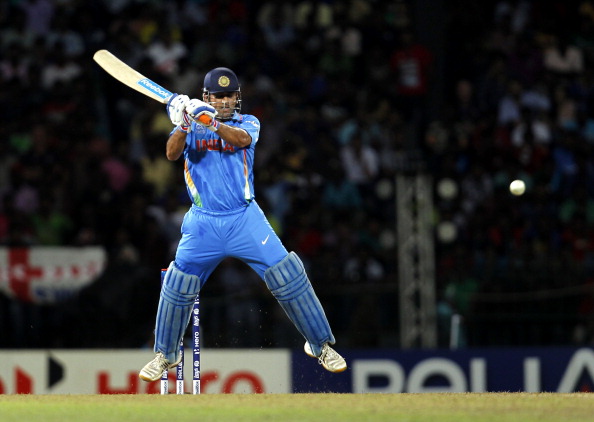 Yes, this same pose has inflicted fear in the minds of masters of the fearsome delivery called the 'yorker.' The unorthodox manner in which he plays is simply breathtaking to see when in full flow. He plays with his own unique technique instead of the traditional methodology followed since ages. Some make fun of his methods while a few others, who have an eye for new things, find him different yet successful.
The ruthless aggression, the selfless attitude and raw power enabled him to become the apple of the nation's eye. His whirlwind hundreds are still remembered as some of the most devastating knocks in the history of international cricket.
His stature, both on and off the field, compelled people to compare him to the ever-so-great Sachin Tendulkar. Commercially speaking, MSD overtook Sachin in terms of endorsement deals. I wish him even more success.
The turning point in his career was the T20 World Cup in 2007. Team India's shameful exit in the 50-over World Cup that year was still fresh in the hearts of cricket lovers in India. With the greats like Sachin, Sourav and Rahul declaring themselves unavailable for the T20 World Cup, the usually dominant Team India were seen as underdogs for the tournament which took place in South Africa.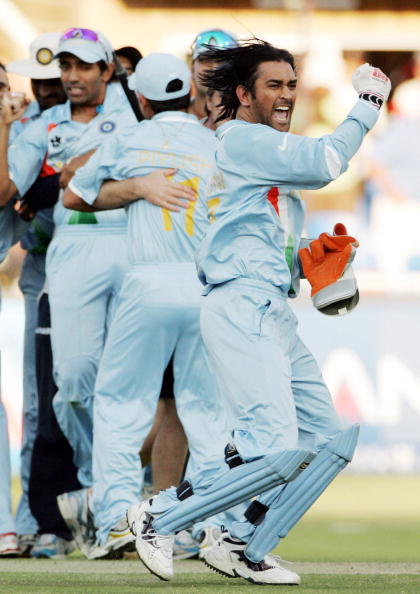 MSD was named the captain of the side which was least expected to perform. They say, "Fortune favours the brave," and so it did. A resilient Team India, led by this spirited fighter from Jharkhand conquered the world of T20 cricket in its maiden edition. India won a World Cup after so many years! Phew, that was quite an achievement! The presence of mind, composure and never-say-die attitude of this fearless Indian captain doubled the number of his fans and supporters in a span of few days. Finally, Team India had a player and a leader who was fearless to confront the media and be honest and not diplomatic.
MSD led the revolution in Indian cricket started by the Bengal Tiger Sourav Ganguly, to another level. Team India started playing more aggressively than ever before. The overseas results started to shine. The expectations of a billion people he carried on his shoulders, hats off to the man! But I wish there was someone at that time to tell him – "It's great that you are succeeding, but don't forget to keep your feet firmly grounded. Because all your hard work will count for naught if you fail even for a small period of time."
But the poor captain of ours did not know where he was headed. He was victorious in all his endeavors. He had the 'Midas' touch. Be it IPL, Champions League, series wins away from home, achieving the No. 1 rank in Tests or annihilation of teams at home, he did it all. He had the charisma, he had the aura; he was the heart of the nation. "Be careful Mr. Dhoni, beware!" Wish someone had told him this.
He then went on to do something which no other captain in the last 28 years could not achieve. He won us the ICC World Cup 2011. The joy he gave the fans was immense! "The best captain India has ever had," words of praise flashed across out TV screens and across the internet.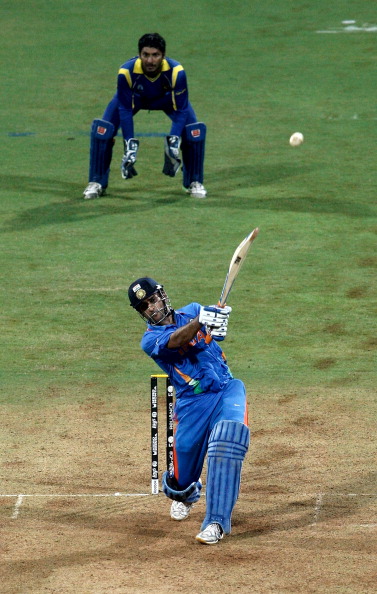 The image on the left will remain in the hearts of Indian cricket lovers till they are alive. It was a shot that won us the Gold. It was a shot that made TRPs shoot like they never did before, a shot that was a viral hit, a shot that still brings a smile on our faces when a recap is shown. Alas! How things have changed.
Poor shows in England, Australia and a recent slump against England at home have encouraged the critics to come to the fore and raise questions about this man's capability to lead us! It is easily forgotten how much India has achieved under his leadership. If Sachin gets to choose when he should retire, then this man gets to choose whether he wants to lead us or not.
It is unfair to not stand by a person who has brought us so much glory. Why are the statistics of MSD not scoring a century for 'x' number of days not shown across TV channels when we triumph? He has been made into a 'Godly' figure. Then we bringing him crashing down so hard after a few failures. All those who loved him are vying for his blood now. I agree that nobody is greater than the game but there is something called humanity and caring for recognition. The current attitude of the nation towards MSD is downright mean.
Anyway, I am no die hard fan of MSD either. But yes, I respect his achievements and contribution towards Indian cricket. What do you think about this? Leave your response in the comments below.