MS Dhoni: We want our hero back!
1.65K //
26 Nov 2012, 09:28 IST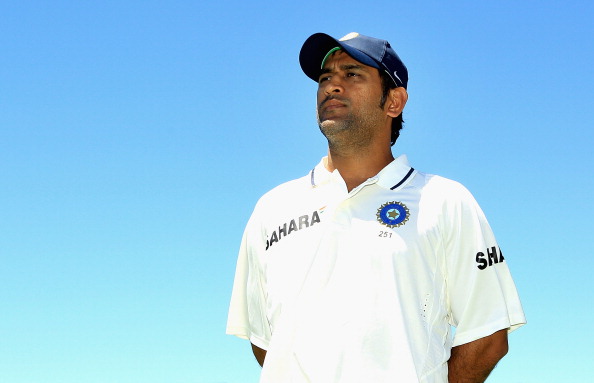 Every single Dhoni's fan – like me – is surrounded by tens and twenties of his haters, arguing with us and posing hundreds of illogical questions. But never mind, all their hate combined cannot ever exceed even one-tenth of our love.
In this world of 'Cricket is religion and Sachin is God', it is okay even if their God does not score even a 10 in an innings, it is very fine even if their God wastes a number of series to just score his hundredth hundred, but that person whom they are more often than not terming as 'not suitable for playing cricket' –which is obviously not true – should play a super hero role, scoring all the runs by himself when the team is not putting in minimum required level of performances, keeping wickets and of course, captaining too. How can they expect a single person to do all the work, which is actually supposed to be done by eleven people as a team? And I am just speechless when they say, "Dhoni is not a good captain"; speechless not because I don't know what to say, but because I know they hate him so much that they will never understand his leadership and how much he does for his team and how much responsibility he shoulders even when his team is in the most dismal and abject situations. It is neither the story of a team which is not having a good leader, nor the story of a captain who is not having a good team – it is about a great captain with a good team that is not in form.
They say "Dhoni is nothing as a captain when compared to Ganguly" – but do they realize Ganguly had all the players – who we call legends now – in form during his captaincy? Actually, I think, the argument 'captain of best team' or 'best captain of a team' should be done in Dada's context! The current team is completely lacking the will to win. It seems their only aim is to save their place in the team. It is time for the new selection team to take tough (and apt) decisions – eliminate some players even if it brings out mass rejection – let it be! It will be for the betterment of the team, and after that, they will very soon realize that no player can play forever and ever and it is good that players call it their day well before it becomes a demand.
Some say Dhoni is not correct in asking for suitable surfaces. How can that be true? He is not doing that for his own good. He is fighting to make the conditions suitable for his bowlers and his team. He is the captain of Indian cricket team and he has every right to do all the things in the world which he thinks are beneficial for his team. He will always stand for his team. Is it that they are just too adamant to accept the fact that Dhoni is doing something to help his team?
Dear Dhoni, just don't care about the world which will never understand your magnificence. We fans were with you in happy times, and we promise to be with you even when you are going through a rough phase. We are sure you will make your comeback very soon, and we will have our hero back very soon. Be a hitter again! Be a brave gambler again! Be the 'once-upon-a-time' Dhoni again! Come back with a performance which will answer all the questions of your haters in one go! Come back with performances which will once again prove that you are the best finisher this world has ever seen. We know that you are the best captain-wicket-keeper-batsman! Make the other group also accept that! And for all this to happen, you don't need any motivation sourced from outside. It is inside you. Just go back in time and look at you! You have been inspiring us for years now and you can definitely do it to yourself. Unleash yourself. Play your game. The world is waiting to have you back. Cricket India wants you back. And we – your fans – want you back.
Dear Dhoni, please come back!