MS Dhoni - Wicket Keeper batsman or just a captain?
1.74K //
29 Nov 2012, 00:20 IST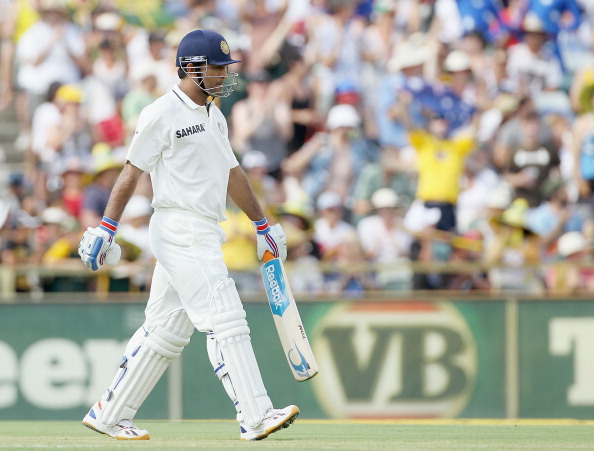 The biggest question that is being asked today is about the role of MS Dhoni in the team. Whether he is in the test team because he is a wicket-keeper batsman or is he just there because he is a wicket-keeper captain? Well, the answer is apparently clear that he is in the test team just because he is a captain, otherwise he has never justified his position in the team as a wicket-keeper batsman.
Dhoni's test stats have never justified his position in the test team. He has never shown such temperament that would have allowed him to remain as a permanent member of tests if he was not the captain. Yes, I accept that he bats at no.7 and that too normally with the tail-enders, which means he is not able to form steady partnerships for making test runs. But this reason is not enough because the position at which he comes in to bat is a very crucial position from where team expects only two things from him-
1. To score freely and take a heavy lead against opposition, or
2. To bat with the tail and save a test match.
But in recent past, he has failed to do both. Well, one may say I am taking it too hard on him. Seeing, that at his position, it's too difficult for him to score big runs. Well, let me make it clear he is the Captain of national Indian cricket team and no position is easy to bat when you are facing some quality sides. Well, I have seen him batting mostly with No.6 or with Ashwin. Now, by no accounts, you can call Ashwin a tail-ender when he is scoring more runs than Indian top-0rder batsmen.
Dhoni has not scored a century for almost last two years or so. And if a team captain is not scoring centuries, leave centuries, if he is not even scoring runs constantly, it's a matter of real concern for the team. It's the captain who has to set high standards for his team-mates and if he himself is not scoring runs, how will he able to face his team mates? I doubt if going by this form he would be able to even retain his position in the team if he was not a captain.
But still, he is there in every test team but never have the selectors specified on what grounds he is there in the team- As a wicket-keeper batsman or a wicket-keeper captain? We have always believed that he is in there because he is our captain - The best test captain, but is he? Well, that too is debatable. Let's have a brief look on what stats says on his captainship and what the reality is.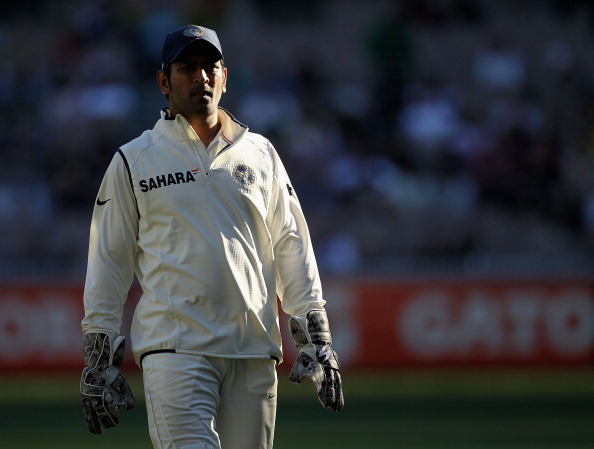 After the recently concluded series against the Black caps, the stats men hailed Dhoni as the most successful Indian captain on Indian soil. Another interesting stat tells us that if Dhoni wins one more test match, he will become the most successful test captain for India, placing him equal to Ganguly. Well, surely everyone including me will celebrate this as I am a true MSD fan but more than that I am a true Indian fan. And my respect for Dada is no less, so let's get honest to him.
If you look at Ganguly's stats, he has won more overseas matches than any Indian captain. He prepared a team that can win in any situation and Dhoni seems no where in the list. Even the 8-0 test overseas defeat proves my point. I don't know about others but for me a successful captain is the one who has got the potential of preparing a team that knows only to win, irrespective of what conditions they are playing in, instead of constantly complaining for the conditions and asking for a particular type of pitches. So for me, Dada will remain the best ever captain.
No doubt India became the No.1 test playing side of the world but it was only under him that we had lost 8 overseas tests on trot, pushing them to No.5. India has seen its worst days as a test playing side in last 15 years under him. No doubt he is the best choice as an ODI batsman and captain. he is also the best ODI finisher but in tests, his position is uncertain.
But the problem for the selectors is that they don't have any replacement for this Wicket-Keeper captain. Surely we have plenty of wicket-keepers sitting on the bench but for captain, we don't have any. By the way, Dhoni has also mentioned that by 2013 he would be retiring from any one of the formats and probably it's the test format he'll be bidding adieu to. I fear the day is not far and selectors should seriously look for a replacement to this captain.
I would love to see Dhoni proving me wrong by scoring some centuries in the coming tests. And undoubtedly everyone would love to see him proving himself that he is in the team because he is a wicket-keeper batsman not just a wicket-keeper captain.