Pakistan left-arm paceman Wahab Riaz has criticized the culture of favoritism that has impacted their cricketing fortunes. The veteran cricketer also condemned holding age as a significant factor in selection.
In recent times, Pakistan have ignored a few players due to the age factor, with Shoaib Malik being one of the victims. Despite being one of the most experienced T20 cricketers and a robust finisher, the selectors overlooked him for the 2022 T20 World Cup in Australia.
Speaking to Geo News, Riaz believes favoritism and selecting players based on their age must end immediately. He recalled how Misbah-ul-Haq kept performing well even when he was above 40. He said:
"There must be a limit to favouritism. It's not right to sideline players calling them over-aged. If age is important, then the rule must be the same for everyone. Take the example of Misbah Bhai, who performed for Pakistan at 40+ age. I think the peak of any cricketer starts after the age of 30."
The 37-year-old also iterated how the likes of Rohit Sharma and Virat Kohli are going strong despite being in their mid-30s and continued:
"There are a lot of other examples too. Rohit Sharma, Virat Kohli, and Faf Du Plessis, all are 30+, but performing for their teams. In my opinion, age must not be the criterion. If any senior player is worthy of playing for the team, he should be selected regardless of age."
Former captain Sarfaraz Ahmed hadn't played Test cricket since January 2019, before returning for the home series against New Zealand late last year. It took multiple failures from Mohammad Rizwan to recall the 35-year-old back in the side.
---
"It's the World Cup year" - Wahab Riaz on the marquee tournament in India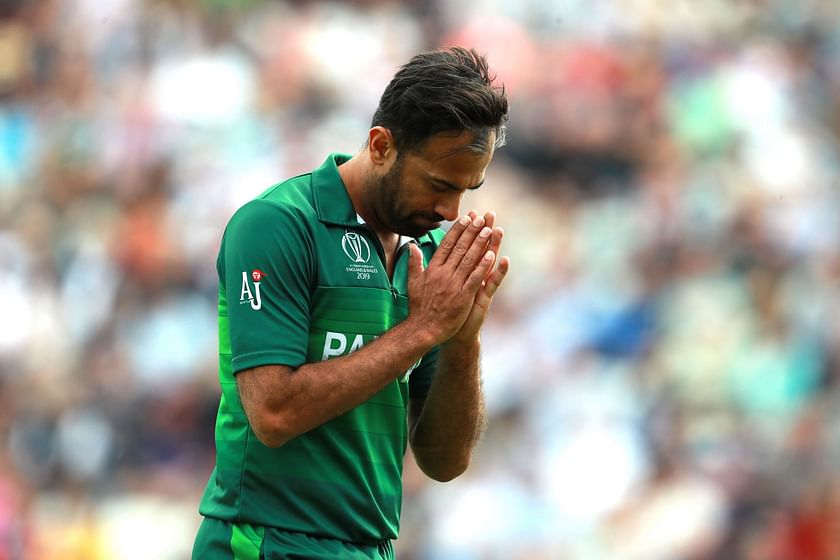 Wahab Riaz has set his sights on the 50-over World Cup later this year and stated that he has been working hard on fine-tuning his skills. He added:
"There have been a lot of highs and lows in my career but I always try to believe in my hard work and skills. My job is to perform and make my case stronger. Obviously, it's the World Cup year and I really want to represent Pakistan once again."
The Lahore-born fast bowler was part of Pakistan's squad that reached the semifinals in the 2011 World Cup in India. He took figures of 10-0-46-5 in the semifinal against India in Mohali, dismissing the likes of Virender Sehwag, Yuvraj Singh, and Virat Kohli.