New Zealand head coach Gary Stead has hinted at Trent Boult's return to Test cricket despite him not accepting a central contract. Stead asserted, however, that the left-arm seamer would not be granted an automatic spot.
Boult relinquished his central contract last year in August to make himself available more for franchise cricket. The 33-year-old last played for New Zealand in the T20 World Cup and hasn't featured in a Test since June 2022 against England in Leeds.
Speaking on SENZ Mornings, the 51-year-old hopes to have Boult for the six upcoming Tests ahead. However, he admitted that the management needs to assess the pecking order.
"We're speaking about that at the moment. Whilst I don't know what that answer is just yet, we have six Tests coming up soon, I think Trent may be available for some."
"Then that's a decision that we have to make of how that fits in overall with where we're going as a team and the benefits of Trent Boult being back in white for us as well. It's not just as easy as he's available, now let's select him straight away because that actually has an impact on other people within the group as well."
Boult is undoubtedly one of the most successful Kiwi bowlers in Test cricket with 317 scalps in 78 Tests. He is the fifth-highest wicket-taker for New Zealand in the format.
Gary Stead reveals Trent Boult declined a national contract again: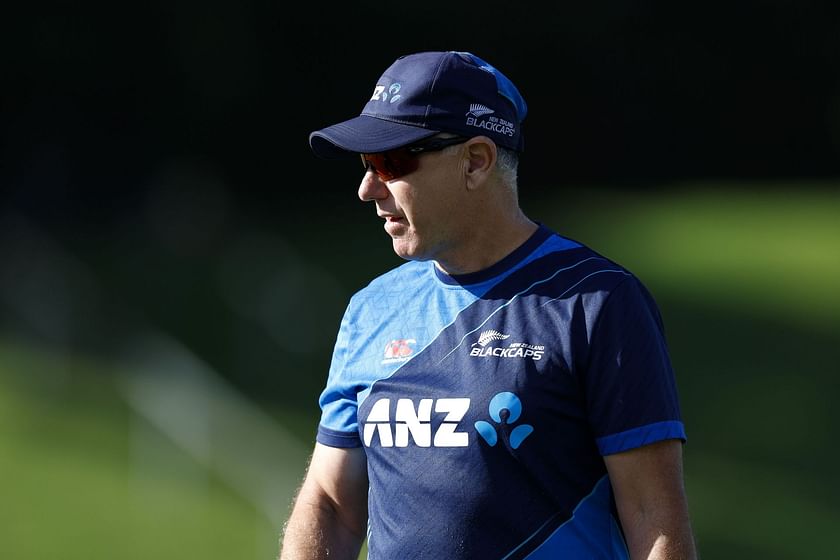 With Boult declining the central contract, Stead revealed that the star pacer and the cricket board have to come to equal terms regarding his availability.
"I guess with Trent, he was initially offered a contract but declined it and that's his prerogative to do so. But he's also made it clear to us that he does have an interest to play for New Zealand still. It has basically just put some parameters in place that we both will have to agree to that keeps him ready and fit for selection. Then it becomes a two-way conversation between Trent and New Zealand Cricket around what he is available for and how that lines up."
The Black Caps will play three T20Is against the UAE in August before touring England for a limited-overs series in September.
Edited by Siddharth Dhananjay