West Indies all-rounder Carlos Braithwaite has said that England disrespected their hosts by not consenting to a draw earlier on day five of the first Test in Antigua. The seam-bowling all-rounder thinks that could serve as an incentive for the hosts in the next two Tests of the series.
Joe Root and co. continued to push till the first delivery of the scheduled final over of the day despite a draw looking like the most likely outcome. Nkrumah Bonner and Jason Holder played out 239 deliveries to force a draw before the tourists harboured hopes of an unlikely win.
Brathwaite addressed England's move to press till the final over for victory, saying it was baffling to think they would get six wickets despite the pitch offering nothing. He wants the home side to show the opposition in the next two Tests that they are as strong as the higher-ranked Test sides, saying (as quoted by Sky Sports):
"If I were a senior player in the West Indies dressing room, I would have found it a bit disrespectful that in the last hour, with two set batsmen playing as they were and the pitch offering nothing, England still felt they could get six wickets, going all the way down to five balls left."
He added:
"Would England have done that if it were an Ashes Test? Would they have done that against India, New Zealand, Pakistan? I think the answer is no, so why have they done it against us? If West Indies need any sort of steely determination added, I think that passage of play should have given them that."
Root declared by setting the West Indies 286 to win on the final day in 70 overs. While Brathwaite and John Campbell built a 59-run opening stand, they lost four wickets for eight runs. However, Bonner and Holder slammed the door shut.
Mark Ramprakash questions England's tactics of keeping the players in the field longer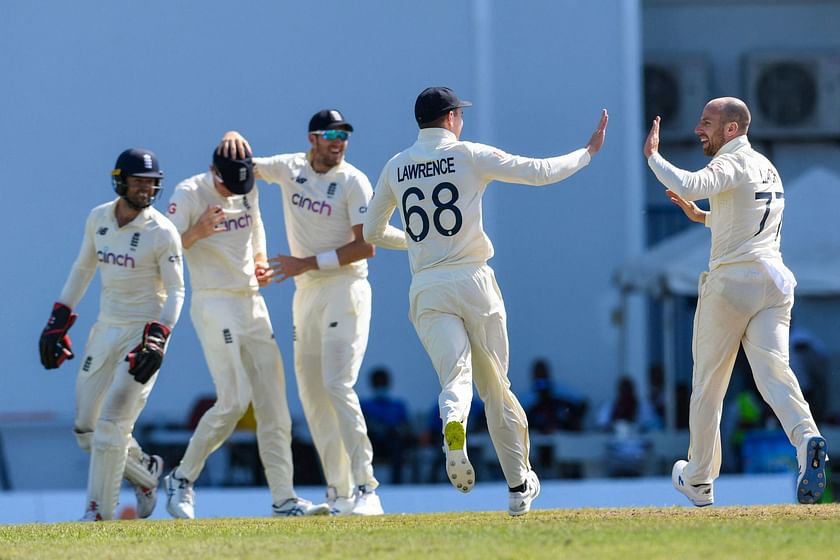 Meanwhile, former English batter Mark Ramprakash felt the bowlers deserved rest and it was pointless to go for the win when it wasn't there.
"I found it a bit strange. Maybe it's a mentality they have thought about and set for the tour - that they want to be hardnosed and play to win. But I think they took it a bit too far, personally."
Nkrumah Bonner, who scored a hundred in the first innings and a patient 38 in the second, earned the Player of the Match award. The second starts on 16 March in Barbados.