Of Indian cricket and comparisons: A never-ending saga
1.05K //
25 Nov 2012, 17:43 IST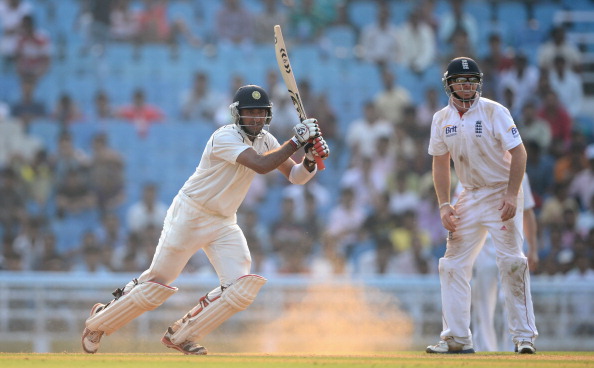 It seems to have taken Cheteshwar Pujara a fraction of the time taken by Rahul Dravid for putting together his legendary career to step into the latter's larger-than-life professional shoes. Or, at least, that's what the experts of the game seem to think. Compare 16 years of professional cricketing experience with a time-period less than a fraction of that number and this is what we get. Is there a point to such analytical comparisons or is it merely a case of certain people being ridiculous just because they are required to express their opinion?
When Rahul Dravid debuted with a bang – literally, that is – in 1996, there weren't many people who were impressed with him. For as good a Test player as he was, experts of that time still wanted him to prove his worth in the shorter formats of the game, and till he did that, his reputation was always seen under the greyish tinge of the cricketing floodlights. But then, since he did that more than convincingly and in the process, saved Indian cricket from erupting into embarrassing blushes – both in tests and ODIs, at home as well as overseas – he came to be known as 'The Wall', for eternity to come.
Rahul Dravid still remains 'The Wall.' But his well-timed departure from the sport made it imperative that there was someone suited to take up where he left, or rather take the Indian middle-order forward, not unlike a relay baton. Which is where Mr. Pujara entered the picture.
Good and stable, providing a much needed stability at the fabled number three slot, a position which many past cricketing champions had called home and a position where many failed just as many ruled. Pujara did indeed come through for India, justifying his selection into the team. With an admirable batting technique and a tenacity that perplexed and annoyed bowlers to no end, Pujara was like the Holy Grail to the questing Indian cricket.
But Holy Grail or not, Pujara's professional reputation seems to have been staked on solid ground, thus creating skepticism and doubts as a follow-through.
Not to question his ability or his potential, but how does a cricketer who has played only six Test matches, all of them at home, get to be compared to a man who has played more than 300 hundred Test innings in his entire lifetime? And more importantly than that, how can one player be compared to another when their capabilities could be as different as chalk and cheese, and yet no less than one another? Doesn't that mean comparing Pujara to Dravid, talent-wise or even otherwise, would be unjustifiable to either man?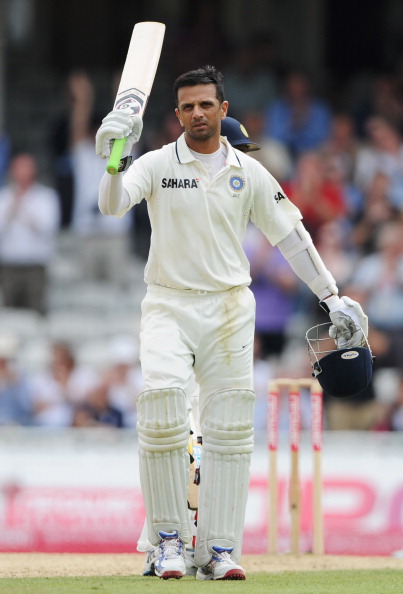 And here comes the bigger picture and in that, the truth about the one-sidedness of the tale of Cheteshwar Pujara as described by the experts comes to light. As lauding as the experts are at present about this young man, it won't take much for them to swing stances on their expertise, if perchance Pujara fails to perform overseas. It won't be a new story either, if that happens. The same men who proclaim him to be the 'next Rahul Dravid on the horizon' will not hesitate to talk about his deficiencies and inadequacies on foreign soil, as though they were his personal drawbacks.
There would be talks about lack of adeptness and adroitness, manifestations of critiquing not dissimilar to the ones faced by Rahul Dravid in the past. Yes, in that, Cheteshwar Pujara and Dravid would indeed be similar and share a commonality. Not because of a personal choice, but because the commonality would have been heaped on to their shoulders.
Time and again this has happened and yet, repetition seems to be the word at hand for the lessons forgotten from the past. Expectations placed on the players, misguided hopes in the guise of appreciatory comments and verbal honours that last only till the players perform; all of these scenarios, like multiple takes in a highly-publicised movie shoot.
Instead of allowing newcomers to develop their natural game over the course of time, responsibility is placed on their shoulders to constantly perform well just so that their performances can be rated against former peers, which doesn't really speak much about the evaluation criteria of certain people. Be it Pujara's likeness to Dravid or Sehwag's to that of Tendulkar as seen and remarked upon a few years ago, or even Pragyan Ojha supposedly following on in Bishen Singh Bedi's footsteps in the days to come, players' similarities with their idols needn't always be a permanent tag attached to their name. It's best to leave it to them to figure it all out on their own, rather than verbally shape them into a premature mockery of years' worth of painstaking professional effort.