Over-turning pitches: A complete backfire?
628 //
24 Nov 2012, 19:36 IST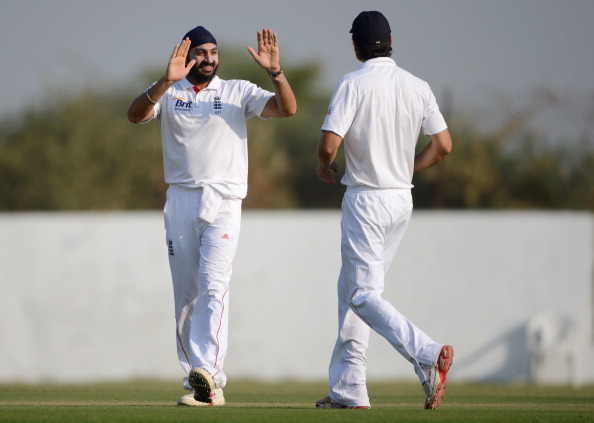 Mahendra Singh Dhoni, after the first test at Ahmedabad, explained his displeasure with the pitch at the Motera.
"I don't even want to see this wicket. There wasn't enough turn and bounce for the spinners. Hopefully in the coming matches we'll see the wicket turn, right from start, or as soon as possible so that the toss doesn't become vital." 
Now after 2 days in the 2nd test match between India and England, Dhoni must surely be puzzled about what is happening with the team.
First of all, the curator at the Wankhede stadium had denied any reports of having received any particular instruction to create "over-turning" pitches. Still, on seeing the pitch report, the pitch was devoid of any grass and it seemed that Dhoni's wish of having an absolute turner of a pitch had been fulfilled.
As Dhoni would have liked, India won the toss and decided to bat first at the Wankhede. All expected India to fire on all cylinders against the "good yet not so good " spin attack of England. But on that particular day, a certain Monty Panesar had other ideas.
Playing a test match after nearly 6 months, Monty made full use of the conditions at the Wankhede, ripping through the Indian top order, along with the special wicket of Sachin with a very special delivery. Even Sehwag, who played his 100th test, could not stand against Monty's excellent bowling.
If not for the "new no 3" batsman, Cheteshwar Pujara and R Ashwin, India would have struggled to score even 200.
After seeing how the pitch behaved in one and a half days, I guess the Indian spinners would have been itching to bowl on this pitch. But when they came out to bowl, it seemed like an all new pitch altogether.
Even after including 3 spinners, which also included the highest wicket taker among active bowlers, India managed to pick up only 2 wickets! Kudos to Captain Cook and Pietersen for their patient yet excellent negotiation of the spinners, who were below par.
One expected much better bowling from the Indian spinners today, especially considering the conditions of the pitch.
Is it that the English batsmen have finally solved the "spin bowling conundrum", or was it just a lacksture performance from the Indian spinners? One has to wait and see the next three days of cricketing action to find out.
I sincerely hope that MSD does not regret his decision of saying that he wants an absolute turner.