Pakistan chief selector Moin Khan under fire for visiting casino ahead of World Cup match, PCB announces probe
2.06K //
24 Feb 2015, 13:30 IST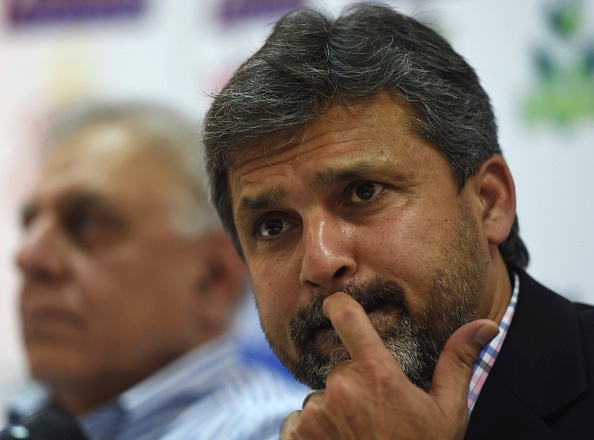 Derailed by two back to back losses in the ongoing ICC World Cup, Pakistan's campaign has now taken a plunge into the scandalous territory with chief selector and former cricketer Moin Khan being probed by PCB for allegedly having visited a casino prior to their game against West Indies.
According to various reports, eye witnesses claim Moin Khan visited a Christchurch casino in the days leading up to the match against West Indies, which Pakistan lost by 150 runs.
The Pakistan Cricket Board (PCB) chairman Shehryar Khan has promised a fair probe into the matter and said they won't be looking for any 'scapegoat'.
"We have launched an investigation over the reports that Moin Khan visited a casino, action will be taken if the reports prove true," Shehryar said.
"As per initial reports, Moin Khan went there to have a meal two days before the match against West Indies and a Pakistani couple photographed him and made a video.
"But we will not make anybody a scapegoat and will investigate this incident before taking any action."
Moin gambled 10-15 thousand US dollars – claim eye witnesses
An eye witness, speaking to ARY News on condition of anonymity, claimed that Moin Khan gambled nearly 10 to 15 thousand US dollars at a Christchurch casino on Sunday night, after the team's defeat to West Indies.
The eye witness told ARY News that Moin was at the casino from 2 am to 3:30 am on Sunday night inside the 'VIP Lounge'. He also added that Moin was seen carrying casino chips worth a huge amount.
Criticizing the timing of the casino visit, Shehryar Khan told media in Lahore that the board has sought an explanation from the chief selector.
"I have spoken to Moin and we have sought an explanation from him. It is inappropriate he should be at a casino at a time when our team is not doing well," Shehryar said.
"Right now we have not thought about it nor taken any decision to call him back. We will make a judgement after all the facts are known," he added.
This isn't the first time the Pakistan camp finds itself in the news for all the wrong reasons.
There were reports of fielding coach Grant Luden resigning midway during the World Cup due to differences with a few players. PCB later clarified that the resignation was submitted by Luden due to 'personal reasons' and later taken back after talks with the board.
Earlier, eight Pakistani players, including Shahid Afridi and Ahmed Shehzad, were reprimanded ahead of their crucial match against India for breaking the curfew.
Pakistan are currently at the bottom of Group B, having lost both their matches so far. They face Zimbabwe on Sunday (March 1) in a crucial match in Brisbane, followed by South Africa, UAE and Ireland.