Phil Hughes makes a Test comeback to replace Ponting
651 //
06 Dec 2012, 11:05 IST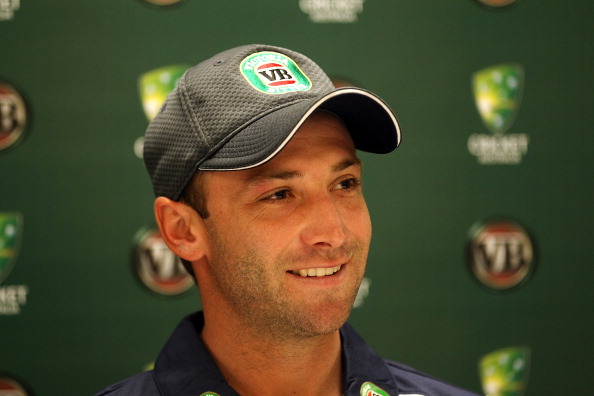 The Australian selection panel has finalized on Phil Hughes to replace the legendary Ricky Ponting. The decision has come down to making a choice between Hughes and Khawaja for the coveted No.3 slot that was vacant post Ponting's exit.
Hughes was selected ahead of Khawaja, Quiney and Tassie batsman Alex Doolan to be named in the 12-man squad due to take on Sri Lanka for the series opener at Hobart next Friday.
"Phillip is an improved player and his recent and overall career statistics present a compelling case. The National Selection Panel holds the view that he – having just turned 24 – is a very significant part of the future," said national selector John Inverarity.
"He has received this call-up, his third, as it was considered to be the right time and circumstances for him to re-establish himself."
In the bowling department, fast bowlers Peter Siddle and Ben Hilfenhaus, who were rested in Perth against South Africa, make the squad once again alongside Mitchell Starc and Mitchell Johnson. John Hastings, who made his debut in Perth, was left out of consideration owing to back soreness, while Josh Hazlewood has been left out due to injury.
Hughes will make his return to the Test team after being dropped after his disastrous Test series against New Zealand in which he was caught edging to slip consistently. It is believed that Hughes most likely is to take over the No.3 spot that once belonged to Ricky Ponting, while all-rounder Shane Watson makes a move down the order to 4, followed by Clarke and Mike Hussey, despite the fact that he is a natural opener.
"Michael Clarke will give careful consideration to his batting order during the next few days. He has a number of options open to him and Hughes at three is one of these. The dressing-room will be different without the presence of Ricky Ponting. His absence creates both the opportunity and the necessity for others to grow and fill the gap.
"We look forward to watching Michael Clarke's team in the three Test series against Sri Lanka after acquitting themselves well against the formidable South African line-up who deservedly retained the number one ICC Test ranking," Inverarity said.
Hughes makes his way back to an Australian squad that is on the build towards the Ashes series next year. But how ready Hughes really is for the international stage to make a large-scale impact will be evident if he is picked to play in India prior to the Ashes in England. Hughes has scored 3 centuries and has been dropped twice in his short career, but he has been the highest scorer at the state level this year, which has merited his selection.
Will Hughes' third time coming be lucky or not will be left to time to conclude.
Australian squad for the first cricket Test against Sri Lanka starting on December 14 in Hobart:
Michael Clarke (capt), Shane Watson (vc), David Warner, Ed Cowan, Phil Hughes, Mike Hussey, Matthew Wade, Peter Siddle, Mitchell Johnson, Mitchell Starc, Ben Hilfenhaus, Nathan Lyon.