Quotes on Sachin Ramesh Tendulkar
2.34K //
23 Dec 2012, 13:11 IST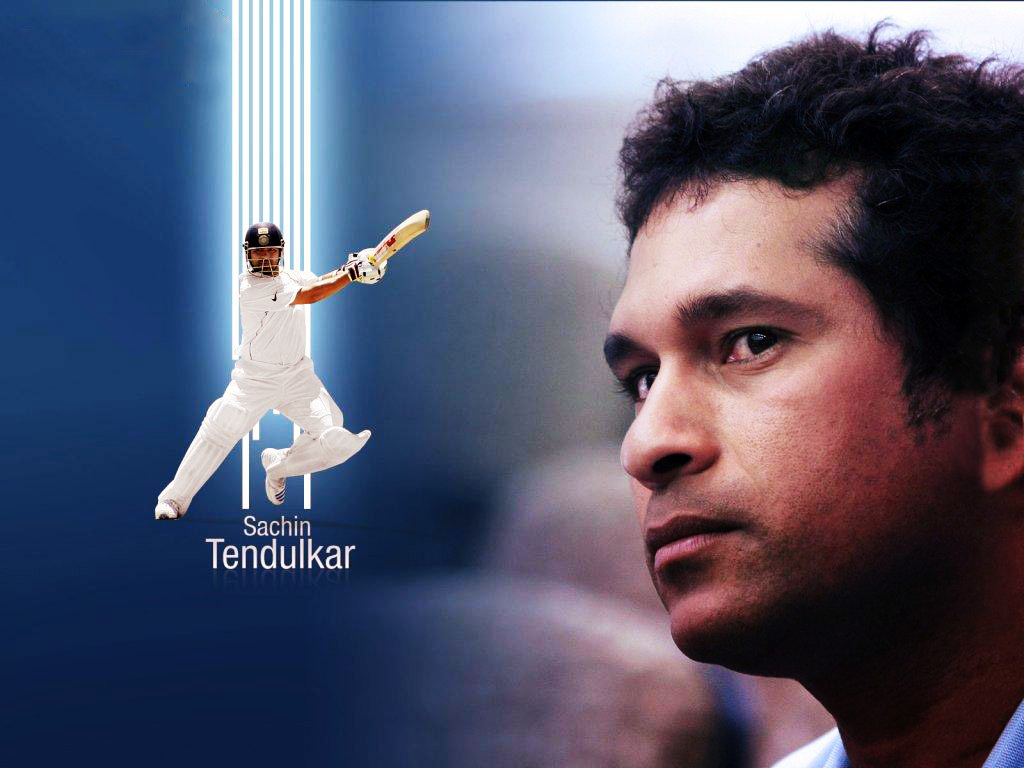 ?
Quotes on the Little Master:
Mathew Hayden:
I have seen God, he bats at no. 4 for India.
Peter Roebuck:
On a train from Shimla to Delhi, there was a halt in one of the stations. The train stopped by for few minutes as usual. Sachin was nearing century, batting on 98. The passengers, railway officials, everyone on the train waited for Sachin to complete the century. This Genius can stop time in India!!
Dennis Lillee:
If I've to bowl to Sachin, I'll bowl with my helmet on. He hits the ball so hard.
Glenn McGrath:
I still think Tendulkar is the best batsmen in the world ahead of Steve Waugh and Lara.
Sachin is a genius. I'm a mere mortal.
Sir Don Bradman:
I saw him (Sachin) playing on television and was struck by his technique, so I asked my wife to come look at him. Now I never saw myself play, but I feel that this player is playing much the same as I used to play, and she looked at him on Television and said yes, there is a similarity between the two.. compactness, technique, stroke production… it all seemed to gel.
Andy Flower:
There are 2 kind of batsmen in the world. One Sachin Tendulkar. Two all the others.
Allan Donald:
Sachin Tendulkar has often reminded me of a veteran army colonel who has many medals on his chest to show how he has conquered bowlers all over the world.
India's fortune will depend on how many runs the little champion scores. There is no doubt Tendulkar is the real thing.
Richie Benaud:
He has defined cricket in his fabulous, impeccable manner. He is to batting what Shane Warne is to bowling.
Geoffrey Boycott:
Technically, you can't fault Sachin. Seam or spin, fast or slow nothing is a problem.
Greg Chappell:
He is a perfectly balanced batsman and knows perfectly well when to attack and when to play defensive cricket. He has developed the ability to treat bowlers all over the world with contempt and can destroy any attack with utmost ease.
Shane Warne:
I'll be going to bed having nightmares of Sachin just running down the wicket and belting me back over the head for six. He was unstoppable. I don't think anyone, apart from Don Bradman, is in the same class as Sachin Tendulkar. He is just an amazing player.
Viv Richards:
I think he is marvellous. I think he will fit in whatever category of Cricket that has been played or will be played, from the first ball that has ever been bowled to the last ball that's going to be. He can play in any era and at any level. I would say he's 99.5% perfect.
BBC Sports, on Sachin Tendulkar:
Beneath the helmet, under that unruly curly hair, inside the cranium, there is something we don't know, something beyond scientific measure. Something that allows him to soar, to roam a territory of sport that, forget us, even those who are gifted enough to play alongside him cannot even fathom. When he goes out to bat, people switch on their television sets and switch off their lives.
Navjot Singh Sidhu:
'India me aap Prime Minister ko ek baar Katghare me khada kar sakte hain..Par Sachin
Tendulkar par Ungli nahi utha Sakte..' which means that you can doubt the Indian Prime Minister, but not Sachin Tendulkar.
Barry Richards:
Sachin is cricket's God!
I am fortunate that I've to bowl at him only in the nets!
Andrew Symonds:
'To Sachin, the man we all want to be' - What Symonds wrote on an Aussie t-shirt he autographed specially for Sachin.
Mark Taylor:
We did not lose to a team called India…we lost to a man called Sachin.
Andrew Flintoff:
When you bowl at him you are not just trying to get him out, you are trying to impress him. I want him to walk off thinking that Flintoff, he's all right isn't he? I feel privileged to have played against him.