Ravindra Jadeja: Doing it right
1.17K //
12 Dec 2012, 10:06 IST
Okay. Let me plead guilty first.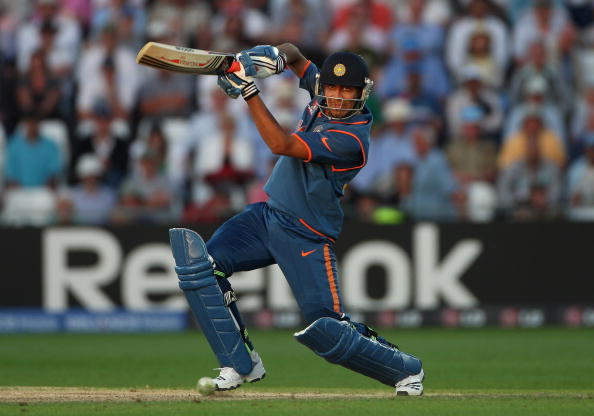 I have never been a Ravindra Jadeja fan. Forget being a fan, I have been a front runner in Ravindra Jadeja hate club. I have argued that he is so 90s, the most forgettable period for the cricket fans of my generation, and hence needs to be forgotten. I have even looked into how planetary motions have shaped his legend of ineptitude. When he was picked up in the test side, I ridiculed him.
Now let me accept. My opinion about him has changed. It has changed for good.
"Let's play Sir Jadeja at number six. He is a good fielder. He can bowl left arm spin. He even has a triple hundred to his name. Above all, he is sir. Let's play him" I used to joke with friends before England arrived at our shores. The English were expected to get butchered on square turners here. Alas, they didn't meet the expectations.
Jadeja's triple hundred in his opening match during this season of Ranji Trophy was laughed with the regular contempt "Ah, our substandard domestic cricket"
"Sir has reached his double ton" messaged a friend one day. Is he onto his third one? I wondered.
"Dude, 21st December is true. IT has happened" messaged the same friend. Jadeja had hit his third triple hundred, second for the season which was not more than 10 matches old. It got me thinking. It got me back to stats-guru. I did some research.
He played one good innings in England. He gave some crucial performances during the home series against England which we won 5-0. India's first win during their horrendous tour to Australia came in a T20 match where he was man of the match. Things turned to usual uselessness for him after that match.
Human mind is a strange creature. It sees things the way it wants to. Maybe it was his two triple hundreds this season which were making me think differently about him. But one thing is sure, he doesn't look as bad as an MSK Prasad or a Gagan Khoda did.
While our batsmen in the national team were finding it difficult to last more than 20 overs each, the mind kept thinking – they don't care anymore and are good for nothing. By nothing, the mind meant IPL. Is there anyone who can bat more than one session, barring Pujara?
In came the mind changer about Jadeja. The triple hundred in the first match was followed by a failure in the second match. But just before I could term his triple hundred as an aberration, my eyes saw his bowling figures. He had taken nine wickets. The next match was a failure with both bat and ball. But this was an aberration too. This was a lull before the storm. The storm came in the next match. He scored one more triple hundred. The next match was followed by two half centuries in a low scoring match and 8 wickets.
Ravindra Jadeja was setting the domestic season on fire. And I quite liked this. What I liked even more was – no foot in the mouth talk, just the performance.
Shine your IPL tag has become a fad among the players. The line of thought that all they care about is the IPL isn't entirely wrong. What would be wrong is to blame them for that, entirely. After just one hundred in IPL, Paul Valthaty became the talk of the town. How many of us even care to check Robin Bisht's performance in domestic cricket? IPL isn't yet the selection criteria to get into the national side but it does play a role, I believe.
Let me give an analogy. When we hear someone speak, our first impression is formed by how fluent his English is, how good his vocabulary is, how eloquent he is. It's not that we completely miss the content. But by the time content is noticed, the first impression is formed. So unless the content is really bogus, the first impression sails through. You may not understand this analogy if your command over this language is excellent. But ask someone like me. For all my life, English has been my biggest fear. Talking in English, writing in it, reading it out are the things which have given me, and still give me, jitters. I am semantically challenged. My mind is designed to get impressed by a glib talker. Content takes second precedence. It is important but it takes second precedence. It's natural.
Our domestic cricket is the content. IPL, at least for me, is English. Or rather, fluency in it.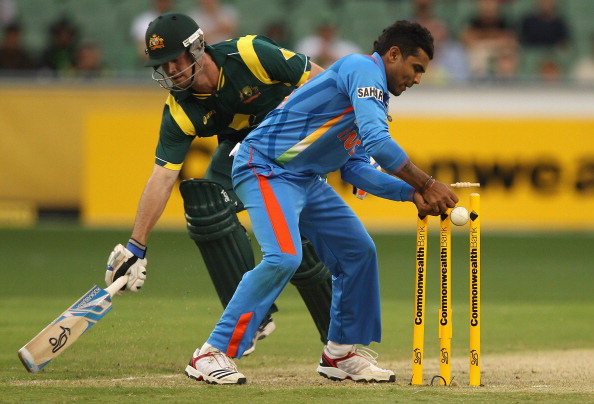 But here was a player trying to impress everyone with content. He has been, and still is, a very expensive English orator but he isn't seeking relief in it. He is willing to put the hard work to show us the content he is made of. And what a show off it has been – 794 runs at an average of 113, 24 wickets at 21 apiece.
The son of a business tycoon will always be a successful businessman. That's because he has all the support. All he needs is to build upon it. A talented cricketer will always do well, especially if he has support of those who can implicitly or explicitly impress the people who matter – not of course, if you are Rohit Sharma.
It's the progress of those who belong to the not-haves category that matters. I am yet to meet a true Ravindra Jadeja fan. I don't think he finds any good support in media or among men I have talked about in the previous sentence. Yet, he is in the side. Yet, people are silently smiling at him instead of laughing. Thank god it's not because of fluency of English but the content he has shown.
Success of people like Pujara or Jadeja is critical for the future of India's test cricket. Because it will send a message – if you perform in first class, prove you can last long, you will get a chance to succeed. It will also prove that out first class system is still the same which gave the Dravids and Laxmans and Kumbles. It will restore our faith back into the system. It will also send the message – you may give more importance to the fluency over content, but we are still going to pick people with content and they are taking your places. For India's test cricket to have a better future, people doing well in domestic cricket must succeed.
Being sincere in life and good at studies is no guarantee for success in life. But it increases the possibilities. Hence you want sincere and studious kids to do well in life so that you can tell your own kids – look at them.
With that note, I would like to end this eulogy. Last time a Frodo lookalike debuted for India, he turned out to be the Harry Potter of Indian cricket. I know there seems to be a shade of the Dark Lord which differentiates him from Frodo, but such is our state that even Cedric Diggory will fit the bill. Harry Potter was once in a life time wizard.
Go Ravindra – may the force be with you.