Ricky Ponting: Forever treading the thin line
1.07K //
01 Dec 2012, 01:11 IST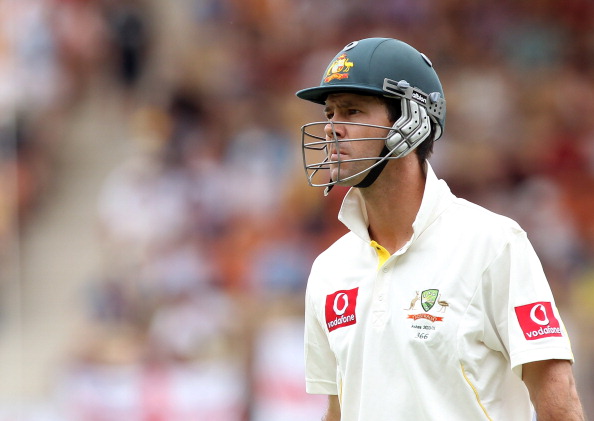 The greatest of victories are built on risk, triumphs on chance and success on pure instinct. But so too are defeats. A courageous shot that lands an inch outside the boundary line is praised and sung about, a courageous shot caught an inch inside, admonished, censured. The merit of a desperate player attempting a winner while down match point is determined by the static line of the tennis court; inside, a hero, outside, an idiot. In sport, like in life, the line between courage and foolishness is rather thin. There is no certainty in the outcome, no guarantee of a result, but an attempt has to be made to tread it, for the timid are never the heroes.
Ricky Ponting literally lived on this line. Grim-faced and square-jawed, he lived every moment on the field as if it was a matter of life and death. Never would he back away from a decision, back away from a challenge; it was almost as if he was incapable of doing it. Perhaps it was this outrageous will of his to win, no matter the cost, that earned him the tags of arrogant and cocky, both in the subcontinent and in England. He didn't mind it. As long as the victories were coming, nothing mattered. But his greatness perhaps lay in the times when the victories weren't coming as often any more. For a captain who has won two successive World Cups, he also is a captain who lost three Ashes. As an Australian, you do not want that record. He could, on numerous occasions, have blamed that he didn't have the same team any more, the team that comprised of legends like Mark Taylor, David Boon, Steve Waugh, Shane Warne and Glenn McGrath, that it was unfair to expect a spotless record from every team. Not once did I hear him complain. That wasn't who he was. Only a couple of months ago he said, "It's one of the biggest motivators I have right now. Every morning I get up and go to the gym and I'm pounding away on the bike or the treadmill, it's with some of the memories of The Oval still in my mind from the last couple of tours. These are things that don't go away very soon." He was, at 38, still willing to fight for the urn.
The sport at times creates moments when the athlete begins to doubt his ability. In a silent stadium of a million fans, when a defender, often before the opponent's goal, has to take the deciding penalty; when the tail-ender, in his awkward stance, has to face the ultimate ball of the innings – a hit you win, a miss you lose; the dying moments of a basketball game, when all but 2 measly points separate you from your opponents. Most athletes, in an overwhelming rush of anxiety and messed up nerves, falter and succumb to the enormity of the moment. But there are others who live for these moments, who cherish the goosebumps; they want the ball – it is, for them, an examination of their own self, of how good they are, a chance to show off.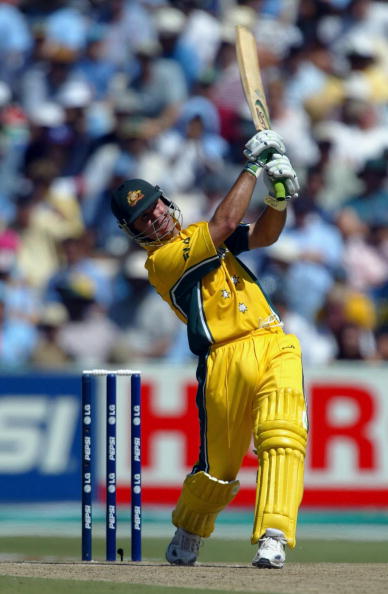 Ricky Ponting belonged among those few. On the biggest stages of cricket, in the most intense moments of the sport, he had an ability to perform, even better than than in ordinary circumstances, perhaps. No Indian cricket fan who's been around for a while will ever forget the 140* that he produced in the 2003 World Cup final against us. Coming in at No 3, on a damp, lively strip, he played one of the most dominating innings ever played in a World Cup final. You could see in his eyes how much he wanted to win. But for me, the most memorable picture of Ponting at a World Cup will not be the one holding a Cup. In fact, it comes from his least successful outing, in the 2011 World Cup. In the quarter-finals against India (which by many people was dubbed as a Roger Federer vs Rafael Nadal match), he constructed an innings of 104, this one not so dominating, but constructed with pure grit and determination. But now at home, and more used to winning, Yuvraj Singh was making short work of the Australian target. In the penultimate over, as the result became increasingly clear, you could see Ricky Ponting standing at point, still calling out to his team-mates, pushing them, barely able to hold back his own tears. You could see in his eyes how much he wanted to win. That will remain etched as the picture of a man who hadn't considered the chance of losing before coming on to the ground.
He was, of course, for all his courage and brilliance, never accepted in India. He was a man who spoke his mind, had scant respect for his opposition, sledged the best of our batsman and never missed an opportunity to point out that his team was better than ours. But then, that was what made Ricky Ponting unique. It was a package of an arrogant man and a brilliant cricketer and we couldn't have one without the other. To ask him to be humble was a bit like asking Dravid to attempt a flurry of sixes in a test match, or asking Sehwag to bat cautiously for a day to save a test match. You could only accept them for who they were, and find a way to deal with them. Maybe even find a way to appreciate them. When he ended up with a black eye and a 2-match suspension after a bar brawl, while we enjoyed our moment of 'I told you so', we couldn't completely ignore the manner in which he confronted a full press conference, admitting he had drinking problems. That was him – always front up, never the one to shrink away; an attribute that stuck till the end.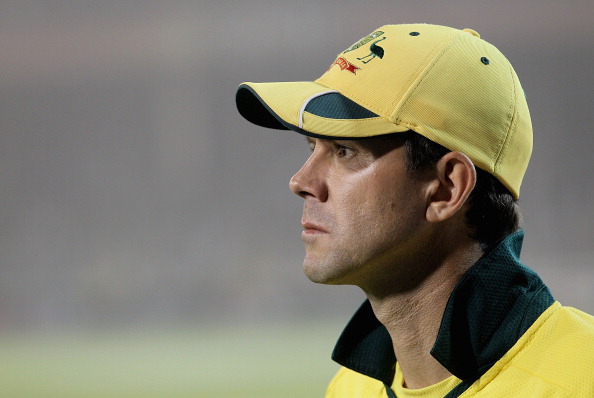 "If there's someone out there better than me that is breathing down my neck and pushing me out the side, that's international sport. If there's someone better than Michael Hussey or David Warner, that's the way it is. You have to be picking the best team to win every game you play. I honestly think if we play the way these guys can play and we just do things that little bit better, they'll find it hard to beat us – I don't care who we play." Brash, upfront, arrogant. Ricky Ponting.