Ricky Ponting's search for approval finally comes to an end
1.24K //
30 Nov 2012, 17:15 IST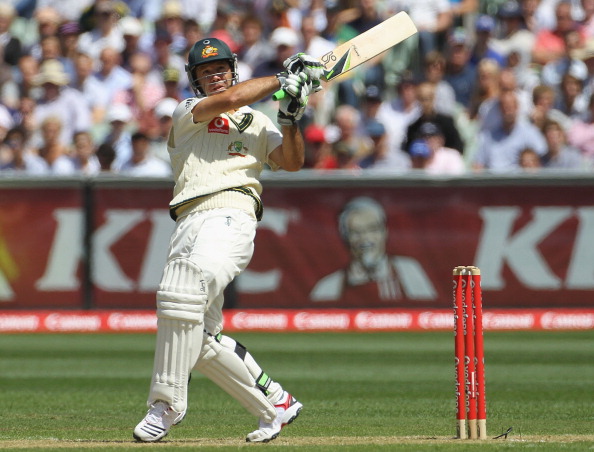 It shouldn't have come as a surprise, but it did. No, I'm not talking about Ricky Ponting announcing his retirement here; that was about as surprising as a Michael Bay movie being a pile of mindlessly entertaining garbage. What did surprise me was how every sports writer worth his salt, including yours truly, was tempted to write a heartfelt eulogy about the man almost immediately after he made his decision public. The years of hatred that had been thrust upon Ponting, the acrimonious words of scorn that had been heaped upon him, the sadistic pleasures that had been derived from his misfortunes – they were all wiped away in a second, replaced by honey-coated tributes bursting with varying amounts of sycophancy. The bucketloads of runs couldn't do it, nor could the countless victories; it took a retirement announcement for Ponting to earn the universal approval of cricket followers around the world.
But why exactly did Ponting have to wait till the end of his career to elicit the praise that his accomplishments so thoroughly deserved? By any standard, the man was a batting marvel; his exploits in the mid-2000′s were of such insanely high quality that at times he made the likes of Sachin Tendulkar and Brian Lara look like kids in nappies. In fact, in terms of pure cricketing efficiency (i.e., contribution to the team's victory), Ponting may well go down in history as the definitive Test batsman of his generation. What, then, made him the object of such enthusiastic mockery during his playing days, specially here in India?
Some may call it arrogance. Others may say he was a bad loser. And still others may even go as far as calling him a cheat. But if you scratch beneath the surface, you realize that the single most important thing that made people hate Ricky Ponting was the fact that he would do anything for a win. For him, finishing second-best was not an option; it was beneath his dignity. And that, more than anything else, prompted the hatred; a sentiment that intensified every time Ponting didn't finish second-best.
Ponting absolutely, fervently, violently hated losing, and he let that show on the few occasions that he did. The 'Pontingface' may have inspired legions of memes and jokes, but it was nothing more than a reflection of the man's true emotions. During the 2005 Ashes, when his most cussed efforts kept going in vain, he got so frustrated that he started looking for things to fight outside the playing field. What followed, naturally, was an ugly episode in which he went up in arms against the 'illegal' English tactic of using their best fielders as substitutes. Ponting's single-minded defiance also meant that he stuck to his guns no matter what the situation; in the 2008 Sydney Test, with the whole world ganging up against him, he resolutely stood by his decision to accept the word of the fielder in case of a disputed catch.
Ponting didn't have the most perfect technique as a batsman, and he certainly wasn't the most astute strategist as a captain. But with his work ethic and his determination, he always gave the impression that he'd be darned if he let imperfect technique or lack of astuteness come in his way. He faced problems against the swinging ball early in his career, so he learned to curb his attacking instincts and be more patient. He wasn't comfortable against spin, so he went on the offensive against spinners: he tried using his feet to upset their rhythm and hit them out of the attack. And when he ran out of ideas as a captain, he repeatedly went back to his formula of leading from the front and trusting that his teammates would follow his example.
No matter how badly the odds were stacked against him, Ponting never stopped looking for the tiniest window of opportunity – a loophole, if you will – to somehow turn the tide and end up on the winning side. And even when everything was done and dusted, when there was nothing left to fight for, he would keep fighting. He refused to admit defeat, in both the figurative and the literal sense. Yes, that is egoistic, perhaps even arrogant. But is it really a crime?
History has shown that the most accomplished performers around the world – the greatest champions – have had a streak of arrogance about them. They genuinely believed that they were the best, even when they lost, and some found it harder to mask that feeling than others. A few of them, like Serena Williams, for example, don't even bother to mask it. And I find it hard to call it mere coincidence that their superhuman achievements were almost always accompanied by expressions of their undying self-belief; self-belief that came dangerously close to arrogance.
It's probably inappropriate to make generalizations like these, but a strong case can be made that you have to be arrogant to become truly great at anything. If you don't believe with all your heart that you're the best, how are you going to convince the rest of the world that you are? Ponting, like several other greats before him, believed he was the best, even if he actually wasn't. That unwavering self-confidence helped him overcome all his limitations as a cricketer and craft a career that will forever be remembered as one of the most successful ever. But instead of being lauded for that, he was crucified.
It's tempting to describe Ponting's relationship with cricket followers as a love-hate relationship, except it is anything but that. Ponting was hated for his iron will and his arrogance, and loved for his contributions to the game; but without that arrogance, he probably wouldn't have been half the player that he eventually became. You can't praise his accomplishments without recognizing the role that his ego had to play in his success. You can't love him and hate him at the same time; it has to be either one of the two.
They say you only appreciate the true value of something when it is gone. The outpouring of admiration for Ponting in the last couple of days certainly seems to affirm that saying. But anything that is said, when there is no alternative to say anything else, rings hollow. Next time, let us give credit where it is due before that credit becomes worthless.