Sachin, please take your decision back
918 //
23 Dec 2012, 16:15 IST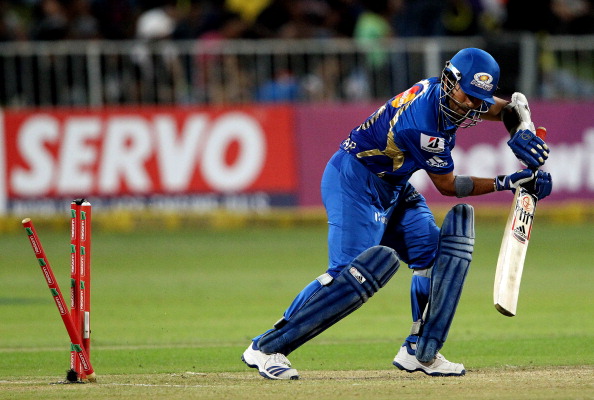 Tears started rolling from my eyes when I saw the news scrolling stating "Sachin Retires from ODIs". I am still not able to believe the news what I have read and I sincerely pray to god that the news I saw should not be true. How can I watch a cricket match without Sachin? I cannot believe that I cannot see the "God" of cricket in the Indian colors any more. I am still weeping like a small kid. I am blessed to see Sachin bat all my life. In my childhood, I started watching cricket because of Sachin's batting and all my childhood was consumed by it.
I still remember the day when India used to be very good at home and very bad away. Even when India were touring away, the only hope we use to have was Sachin. I remember the days that we used to turn off the TV when Sachin got out. Sachin is the one who carried the hope of Indian cricket for 20 years and he is the one responsible for building a great young Indian team. All the youngsters playing for India now had grown by seeing Sachin bat. He was the one who kept the hope alive in Indian cricket fans. I know a lot of people who started to cry after Sachin got out in the 2003 World Cup final against Australia.
For me Sachin is cricket, and as a result of his retirement, Cricket almost lost half its charm. He has achieved everything that can be achieved and he made his mark in Cricket. People have even started saying "Cricket before Sachin" and "Cricket after Sachin – that's the impact he made. 100 international Test centuries, 18426 runs in ODIs and more than 13000 runs in test matches, a double hundred in Odi cricket – even a book won't be enough for all the things he has acheived. Sachin might not have been in best of his forms but he always gave his 100% to the team. By his preparation for a match, it is understood the amount of eagerness he has to give everything for his team.
If I think of my childhood and Sachin the first thing I remember is India vs Australia in Sharjah, where India were chasing Australia's 284, but importantly they needed 254 to score  to  make their way to the final. Tendulkar had tormented the Australians at home prior to this triangular tournament, and once again they were made to suffer. India were in trouble at 138 for 4 in 29 overs and from then Sachin almost single handedly helped India qualify for finals. He continued his form in the Final and won the match for India with a match winning 134 in the final.
Sachin played an import role in India winning the World Cup in 2011, especially in the semifinals against Pakistan where he scored a match winning 80 runs. He was the first one to score a double hundred in ODI, that too against South Africa.
"When you bowl at him you are not just trying to get him out, you are trying to impress him. I want him to walk off thinking that Flintoff, he's all right isn't he ? I feel privileged to have played against him" - Andrew Flintoff
"When you play against Tendulkar, you almost want to see him get a few runs just to see him bat" - Mark Waugh
"We did not lose to a team called India…we lost to a man called Sachin" - Mark Taylor
"I would go to bed having nightmares of Sachin dancing down the ground and hitting me for sixes" - Shane Warne
"What we [Zimbabwe] need is 10 Tendulkars" - Paul Strang
The best part of Sachin is that he is down to earth after achieving everything. People may criticize that Sachin is not in form and he needs to give a chance to the youngsters. For me, there is no cricket without Sachin. I want to enjoy watching Sachin bat in Test matches until he wants to play. I sincerely request everyone to show respect to what he has achieved as a player and the way he helped the team to grow strong and let him play until he wants to play for India. I am blessed by God to see Sachin bat and I am lucky to be born in Sachin's era. I hope Indian youngsters take this opportunity and perform well.