Sachin Tendulkar - On his way to a graceful or disgraceful retirement?
1.19K //
21 Dec 2012, 01:05 IST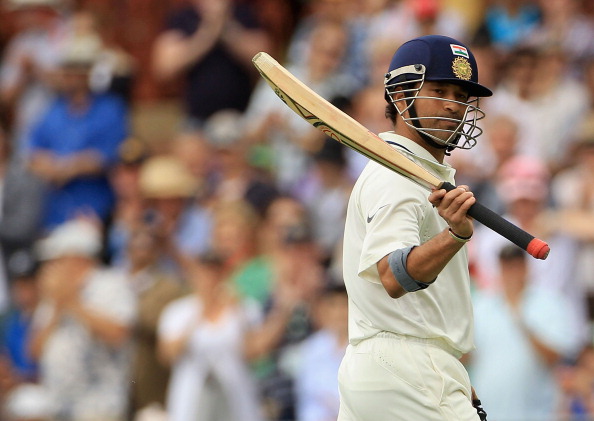 We have no doubt that Sachin Tendulkar is one of greatest Indian batsman in world cricket. Though I rate Sunil Gavaskar and Rahul Dravid ahead of him. They have far better record than him in Test cricket in tougher conditions and difficult match situations. Old fashioned fans like me enjoy Test cricket more than shorter forms of game. For me, Sachin Tendulkar's batting has greater entertainment value. He is the greatest ODI batsman in world cricket of all times, but just one of the many great batsmen in Test cricket. The recent performances of this great batsman have touched the lowest ebb. We, his fans, who are used to seeing him play like a King, are getting very much disappointed with his sorry figure in the field these days. His days as a cricketer seem to be over but he doesn't think the same.
Indian team winning the World Cup last year was the greatest joy for all the cricket fans in India. Sachin Tendulkar was one of our heroes in the tournament. It was the right moment for a graceful retirement for him because he had achieved every award and honour in his career. He was one short of a hundred international centuries. We know it is very big achievement. But this achievement took a lot of time and some of the shine was also lost. But indeed, it is one of the mammoth cricketing achievement and this record will stay forever in the history of cricket. After this record, he should have gracefully exited. But he still continued. In between, Rahul Dravid and V.V.S. Laxman also retired. We do need his experience in Test cricket with younger generation coming in but there is a feeling, that lot of youngsters deserve chance in this Indian team ahead of him. Ajinkya Rahane, Ambati Rayadu and Rohit Sharma are knocking the doors.
Sachin Tendulkar has achieved everything, so he should play more freely. He has been curbing his attacking instincts, which has been affecting his game. He doesn't have to bat like Sehwag but he can be more attacking, having all the shots in the book. He can also come down the order and give Virat Kohli to have chance at no. 4 position in Test cricket. Sachin is no longer the best batman of the Indian team. He is just a pale shadow of himself. Now Sachin Tendulkar is disgracing himself on his way to retirement. Lot of great South Asian cricketers have not timed their retirement well. In last stages, they have been forcibly pushed out from the team. The player should understand his time is over and his best days are history. He is not working in corporate office but is are a sportsperson. With age increasing, his reflexes go down and becomes slow. In competitive sports, we need younger and fitter players.
The final call of retirement lies with Sachin Tendulkar but the selectors need to take a call, to build a new team which can take India back to no. 1 spot in test cricket. We need to plan for the future of Indian cricket and also bring Test cricket to the fore. The shorter formats are spoiling the next generation of cricketers.