When you have a man with a colossal 51 Test hundreds to his name, the task of picking the top 5 hundreds from that vast list becomes an unenviable one. You all know that Sachin Tendulkar is the man Im talking about, and Im going to pick, what in my opinion are, his top 5 hundreds in Test cricket.
#5 114 vs Australia in Perth, February 1-5, 1992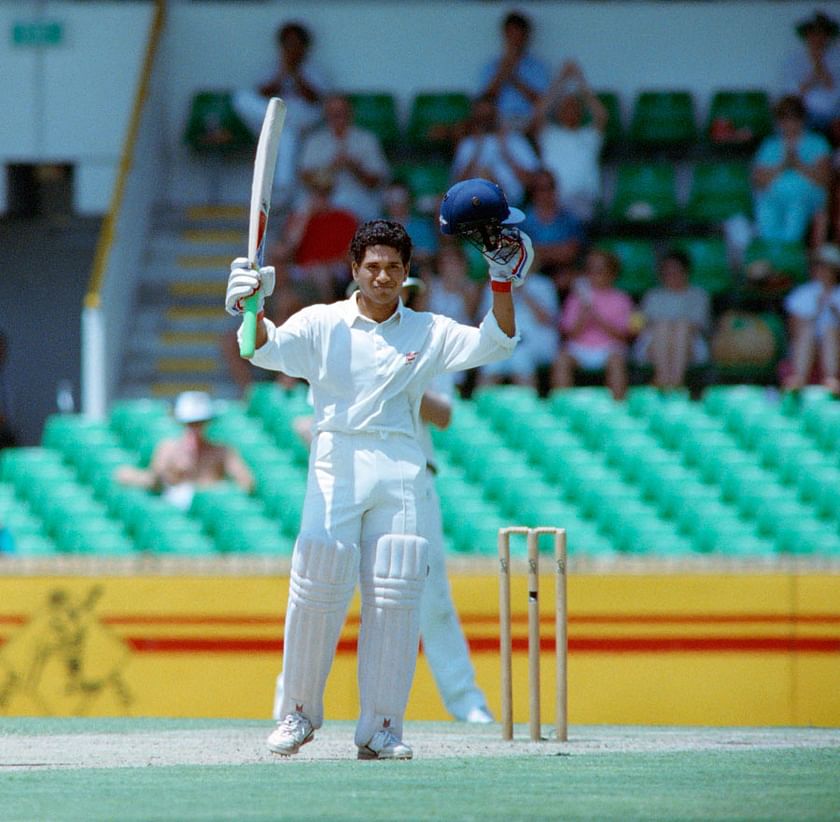 The pitch at the WACA in Perth has always been the fastest and bounciest pitch in the world. Overseas batsmen find it incredibly difficult to cope with the pace and bounce with the conditions in Perth being so unique to anywhere else in the world. With that being the case, for Tendulkar, who was still in his teens, to display a vast range of strokes with consummate ease against an imposing Australian attack was extraordinary.
Tendulkar's breathtaking 114 was head and shoulders above the other Indian batsmen who didn't even manage a half-century in the match. The feature of his innings was the back-foot punch down the ground which yielded him a lot of runs throughout his innings. Tendulkar's pyrotechnics weren't enough to prevent India from being hammered by a whopping margin of 300 runs, but his innings indelibly established his greatness as a batsman.
#4 119* vs England in Old Trafford, August 9-14, 1990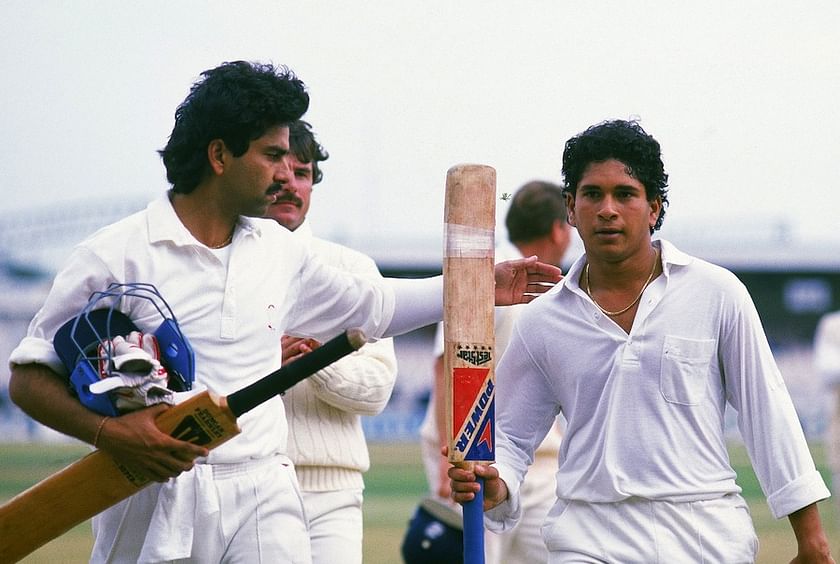 The first Test hundred is always special, and the circumstances under which Tendulkar made his made it extra special.
England had posted a total of 519 in the 1st innings with centuries from Graham Gooch, Michael Atherton and Robin Smith. India in reply made 432 with Mohammad Azharuddin, captain, leading from the front by making 179. England declared at 320/4 in their 2nd innings, thereby setting India an improbable target of 408 for victory.
India were in deep trouble at 109/4 when Tendulkar strode to the crease. Tendulkar despite being confronted by a tough situation seemed unfazed and showed tremendous maturity for a 17-year-old. England found Tendulkar difficult to dislodge but it looked like he would run out of partners until Manoj Prabhakar joined him at the crease at 183/6. Prabhakar offered Tendulkar able support and they ended up putting together an unbroken partnership of 160 runs which enabled India to escape with a draw.
Tendulkar was already being spoken about as a precocious talent in cricket circles all over the world but this innings against England confirmed that he was a batsman to reckon with for many years to come.
#3 136 vs Pakistan in Chennai, January 28-31, 1999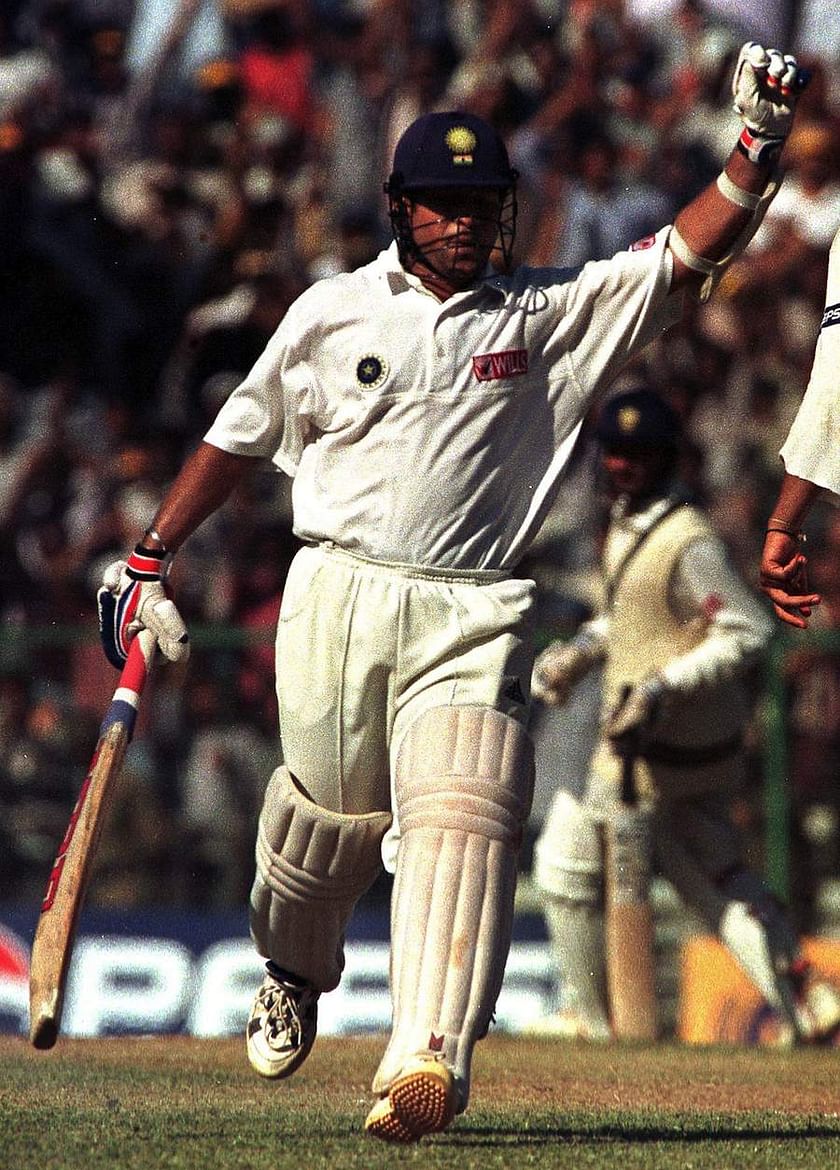 Pakistan were visiting India for a Test match series for the 1st time in 12 years with their last visit prior to 1999 being way back in 1987. The venue for the 1st Test was Chennai, and the opening Test succeeded in living up to the hype surrounding the much awaited series. India lost the 1st Test by an agonizingly slender margin of 12 runs, but not before witnessing a gem of an innings albeit in a losing cause by Sachin Tendulkar.
India found themselves 82/5 in the 4th innings in pursuit of 271 for victory when Nayan Mongia walked out to bat, joining a well-set Tendulkar at the crease. Pakistan looked well on course for victory with India still needing 189 runs for victory with only 5 wickets in hand, but Tendulkar had other ideas.
Knowing that he couldn't allow the famed trio of Wasim Akram, Waqar Younis and Saqlain Mushtaq to dictate terms to India, Tendulkar started a counter-attack. All of a sudden, the pressure was back on Pakistan and they didn't know how to react. Tendulkar flayed the Pakistan bowlers to all parts of the Chepauk in a partnership of 136 with Nayan Mongia.
The Pakistan bowlers got a new lease of life when Mongia was dismissed for a well played 52, and the burden of taking India to victory fell entirely on Tendulkar's shoulders. Battling a bad back for the latter part of his innings, he succumbed to the off-spin of Mushtaq, with India still needing 17 for victory and 3 wickets in hand. India collapsed in a heap post Tendulkar's dismissal, losing the next 3 wickets for just 4 runs.
It was a masterful innings by Tendulkar against an excellent attack in trying circumstances which unfortunately ended in vain and he perhaps, to this day, rues not taking his team past the finish line.
#2 155* vs Australia in Chennai, March 6-10, 1998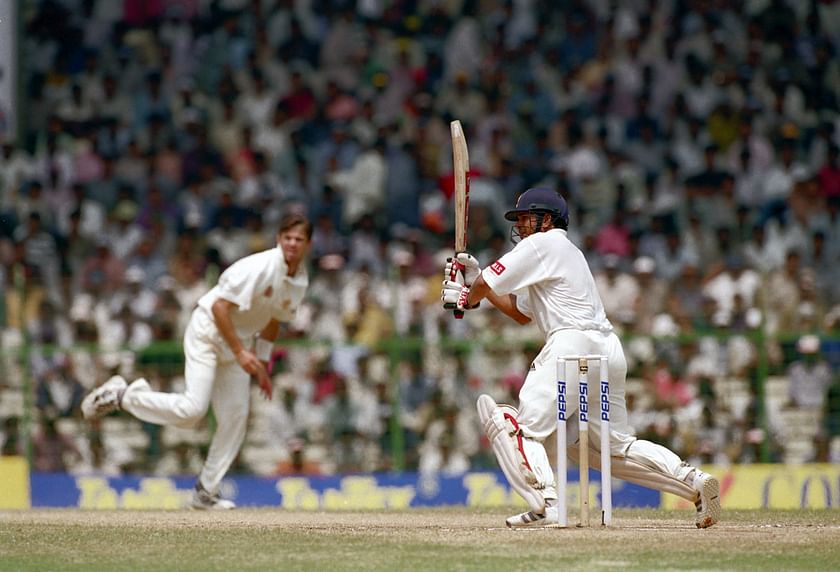 When the Australian team visited India in 1998 for a 3-match Test series, the contest was billed as the greatest batsman in the world vs the greatest spin bowler in the world. This was the 1st time Tendulkar and Warne were locking horns in a Test series in India. There was a lot of excitement surrounding the battle, with Indians eager to see Tendulkar, their favourite son, conquering Warne.
The 1st Test took place in Chennai. India in their 1st innings posted a competitive total of 257 but the Indian fans were left disappointed as Warne got the better of Tendulkar, with Tendulkar edging to Mark Taylor at 1st slip for just 4 runs. Australia came up with a strong riposte as they posted 328 in their 1st innings, getting a healthy lead of 71 runs in the process.
India needed their batsmen to come to the party and Tendulkar duly did. He joined Rahul Dravid at 115/2, and attacked Warne right from the very outset, giving Warne no chance of settling into a nice line and length. Tendulkar ended up making 155* off just 191 balls with 14 boundaries and 4 sixes, with India declaring at 418/4. Australia required 348 runs to go 1-0 up and ended up falling way short of the target as they were bundled out for just 168 runs.
#1 241* vs Australia in Sydney, January 2-6, 2004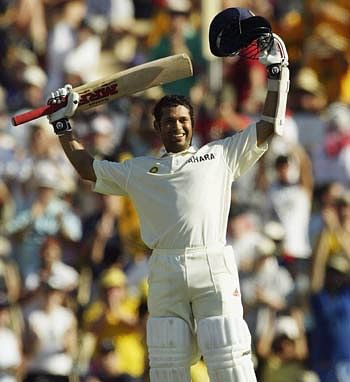 Sachin Tendulkar's performances in the 2003-04 Test series against Australia leading up to the 4th and final Test match in Sydney were well below par. Tendulkar's scores in the series prior to the Sydney Test read o, 1, 37, 0 and 44.
The Australians had the game plan of bowling a foot outside off-stump to Tendulkar, in the hope that he fishes at deliveries that are better left alone. The well-executed strategy of the Australians seemed to work wonders as they succeeded in keeping Tendulkar unusually quiet until Sydney.
Going into Sydney, he would've been eager to contribute to the team and did so in magnificent fashion. He made 241* off 436 balls, with VVS Laxman who accompanied Tendulkar for a majority of the innings making 178 himself. The highlight of Tendulkar's innings was the meticulous restraint he showed in not playing any shots between the arc of mid-off and point.
While it was not one of Tendulkar's most fluent innings, the patience he exhibited by playing against his natural attacking instincts for such a long duration was exemplary and gave tremendous pleasure to all watching.