Sachin's retirement from ODIs a tad late
1.21K //
24 Dec 2012, 19:18 IST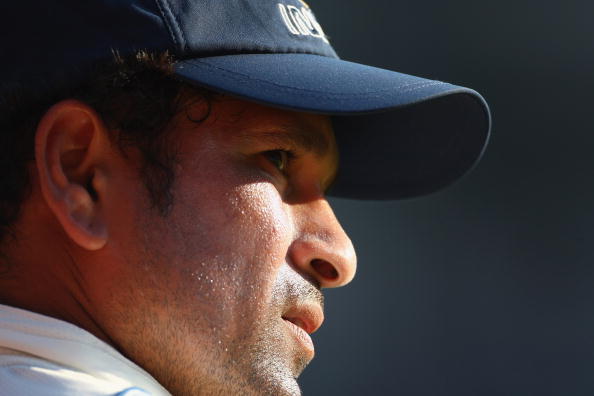 So… Sachin has FINALLY retired from One Day Internationals! Since the 2nd of April, 2011, he has been credited for preventing youngsters like Manoj Tiwary and Ajinkya Rahane from winning a place in the 11. I respect him as much as everyone else, but being selected just because of performances in the past is simply ridiculous! It simply goes on to show that some people ARE bigger than the team itself.
Moreover, look at how Rahul Dravid and Ricky Ponting retired. They made a decision that after a point, they were going to play their last match. They retired like real legends, getting a standing ovation, and congratulated by the opposition team. Sachin however has just retired after under-performing for over a year. He should have retired after scoring his 100th hundred (which led to India losing the match)! He has been the greatest cricketer for the last 20 years or so, and I do agree with that fact! It's just that as much as I respect him, I am an Indian cricket fan first, and then a Sachin or a Virat Kohli fan. If you can drop Zaheer Khan after seeing him under-perform, then why can't the selectors do the same for Sachin? If they are afraid of a public backlash, then it must be said that it is a very sorry state of affairs for India. The selectors have to prove a point, that if you don't perform well, there is no place for you in the playing eleven.
Had he retired earlier, Manoj Tiwary would have got a better chance! And we need youngsters for the 2015 World Cup! In his retirement speech, he said: "The preparatory process to defend the World Cup in 2015 should begin early and in right earnest."  If that is the case, then why didn't he retire earlier and let Manoj Tiwary and Rahane play for the last two years and win some much-needed experience?
Mr. Sachin Ramesh Tendulkar, I am really happy that you retired, and I respect you a lot. You have been a star for the last 2 decades, or so. But I feel that you should not have been this selfish, and should have let our country's talented prospects be a part of the playing XI.