Samuels laments missing triple century
683 //
24 Nov 2012, 14:33 IST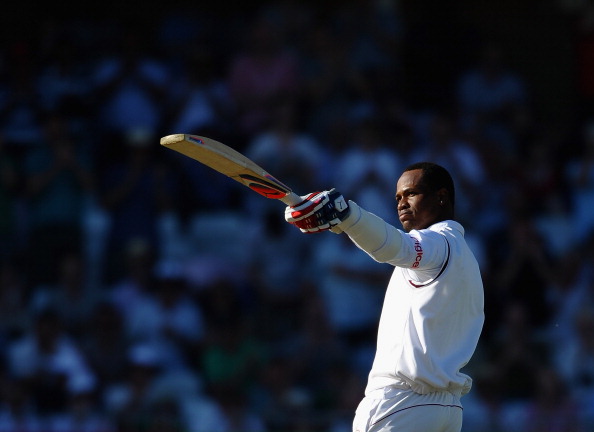 Khulna (Bangladesh), Nov 24 (IANS/CMC): Despite stroking his first ever Test double century, West Indies batsman Marlon Samuels is still a disappointed man.
The right?hander struck 260 as West Indies piled up 564 for four on the third day of the second Test against Bangladesh at the Sheikh Abu Naser Stadium, CMC reported Friday.
However, Samuels lamented his failure to become only the fifth West Indies batsman to eclipse the 300?run mark.
"I'm definitely very disappointed that I did not pass 300, but a double?century is a double?century, and it's a big milestone, so I guess I will have to allow it to sink in and enjoy the achievement," he told reporters.
"To be honest, if I did not get out, I would have been waiting for the spinners to come back on to bowl. The ball was still new and it's still a slow surface, and I would have been hitting sixes for the rest of the evening."
He continued: "I said before the series I wanted to score a few more international hundreds this year and so this would count as two in my mind, but I am looking forward to the One?day Internationals to follow, and I'm sure everyone will enjoy watching."
Starting the day unbeaten on 109, Samuels carried on from where he left Thursday, plundering the bowling to strike 31 fours and three sixes in an innings that lasted 10 hours and 18 minutes, and consumed 455 balls.
He batted quickly in the morning but slowed his tempo in the afternoon session, and noted that it was an important that he played a controlled innings.
"The way Bangladesh have played the game, it's a slow pitch and they have placed a number of fielders on the boundary and they were tempting me to score over the top consistently," he said.
"When I slowed down, I was just playing smart cricket because there were a number of singles that were there to be taken and I didn't mind doing this until the fielders came closer and gave me the chance to score over the top."
The Jamaican has scored heavily since returning to international cricket last year following a two?year ban for inappropriate ties to a bookie. He has now amassed 866 runs at an average of 86.60 in his last seven Tests, all this year.
??IANS/CMC
bs/rah