Satire: Beginner's guide to India-Pakistan matches
2.98K //
13 Feb 2015, 03:40 IST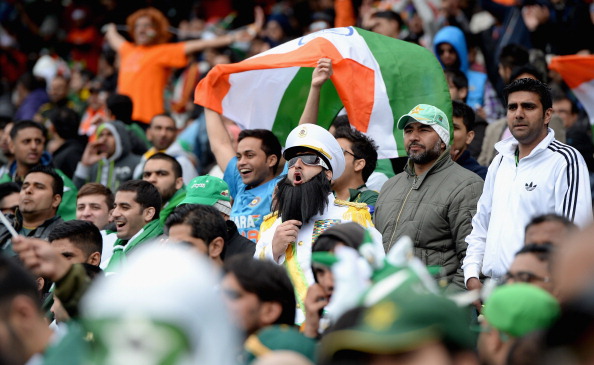 No. February 14 is not about your fiancé or your girlfriend. No, it's not about some dopamine-induced sensation that reeks of foolhardiness and cheese. You, sir, do not have your priorities right.
Nice job searching Google for February 14, 2015 in the mean time. Yes, the ICC Cricket World Cup is finally here. So you are asking what's with all the hype surrounding India vs Pakistan on Feb 15? I see. You are not from this planet, are you? Alright, alright. I'll tell you. I'll provide you a complete beginner's guide to watching India-Pakistan matches, because unless you are doing that, your existence here is nothing but a big, fat lie.
First things first. Do you have a female friend/something-more-than-a-friend/relative whose hobby is spending time with you – an act that involves a lot of conversing about issues remotely related to sports? If yes, you need to let her know that your server will be busy on Sunday and she may try again later (the next day).
Secondly, you must prepare yourself thoroughly for the battle. You must spend the entire day indulging yourself in productive tasks like replaying YouTube videos of India-Pakistan World Cup matches and studying about newbies such as Stuart Binny and Ehsan Adil. Sufficiently update yourself, for you don't want to be thrown off-guard in case the commentator throws in a mocking word or two about Shahid Afridi's retirement.
Superstitions are an inseparable part of India-Pakistan matches regardless of whom you are supporting. And oh, you have to support either of the teams – staying neutral is akin to making reservations in hell. Do not move from your chair; never touch the remote even during annoying commercials. Not even if your kid happens to stroll by just as a contraceptive advertisement comes on air.
Reports from Arvind Kejriwal's oath taking ceremony can wait. Articles on Reeva Steenkamp can wait. Earth's revolution around the Sun can wait. But Ashwin vs Misbah won't.
The doorbell may ring a few hundred times, your urinary bladder may burst, a mosquito may be feasting on your nose – moving any part of your body will effect horrific consequences for your team. You shall then remain guilty for the rest of your life.
Once you've committed the blasphemy of taking a toilet-break during Md Hafeez's over, rest assured that the kids in your apartment will be hurling the choicest of phrases at you once they come to know about it. And if you are in North India, even My Pocket Handbook of Indian Abuses may not suffice.
Nothing's more relevant than betting in an Indo-Pak match. Err, friendly betting, I mean. Place the stakes on the number of times Rohit will smash it out of the park. Settle your long-standing debate on how many times Afridi spits on the ball during an over. Further, keep at least three legitimate excuses up your sleeve in case you lose.
Moving on from betting, how about some soothsaying? For every Paul the Octopus in FIFA World Cup, there are two tarot card readers, a score of fortune-tellers and astrologers here who's more than willing to predict the outcome beforehand. Apparently, the stars always end up aligning in a way that predicts victory for the nation that particular astrologer is residing in.
Coming back to you, voice your opinion on social media. Everybody simply adores an arm-chair critic, especially when things get heated up and the rivalry gets personal. It takes barely 10 exchanges to escalate from "the toss may turn out to be a deciding factor tonight" to "You think Virat is better than Shehzad? You *#%&@*%!"
Smooth, isn't it?
Internet banter never ends. The best thing is that you get to get back to the holier-than-thou pretentious guy and jeer at him once the match ends in your favor. Not only do you get to rhapsodize about your team but also ridicule at the noticeable shortcomings of his.
Essentially, Indo-Pak matches are not for the faint-hearted. MS Dhoni's helicopter-shot resulting in cardiac arrests is not uncommon, and therefore, it is imperative for the hypertensive to arrange for the worst before they sit down to watch. Because once you do sit down, you cannot move, remember?
Grab some popcorn. Forget about the rest of the world. You are now ready for what is expected to be the most-watched cricket match ever.