Satire: Kumble returns to save the Test series
5.84K //
06 Dec 2012, 19:34 IST
There was a time when opponents used to tumble on Indian pitches. There was a time when Indian batsmen used to treat foreign spinners like net bowlers. Much has changed since then. India need a revival of sorts to assert their dominance in the longer format of the game. Tired of all this, Anil Kumble today announced that he will come out of retirement and play the 4th Test, hoping to help India save the series.
"It was termed as the revenge series. But the only revenge I'm seeing is from the English batsmen against the Indian spinners", said Anil Kumble in an interview with TV 99 in Bangalore. Anil Kumble was India's best medium pacer spinner for over a decade and scripted many wonderful victories on Indian soil.
Looking at the way the Indian bowlers were performing, Kumble said out of frustration, "I used to extract more bounce from the wicket than Zaheer and Ishant. And certainly field better than both of them, perhaps better than Yuvraj too, now."
India's fielding standards have gone from bad to worse since Kumble left. The look on his eyes when someone fumbled on the field off his bowling had created such fear in the camp that the fielders were at least committed to give their 100 percent every time, if not do a Jonty.
"I would also want umpire AV Jayaprakash to come out of retirement, so that we can script another 10 wicket haul together", added Kumble with a rare grin on his face. Without Jayaprakash, it would have not been possible for Kumble to pick 10 wickets against Pakistan in a single innings.
Kumble's return might create more selection dilemmas for Dhoni and the selectors. Will they pick Harbhajan? Or will they persist with Ojha? What about Ashwin? "Well, after looking at the way Zaheer is bowling, it is better to go with three spinners and a medium pacer – Ojha, Ashwin, Bhajji and me", added Kumble.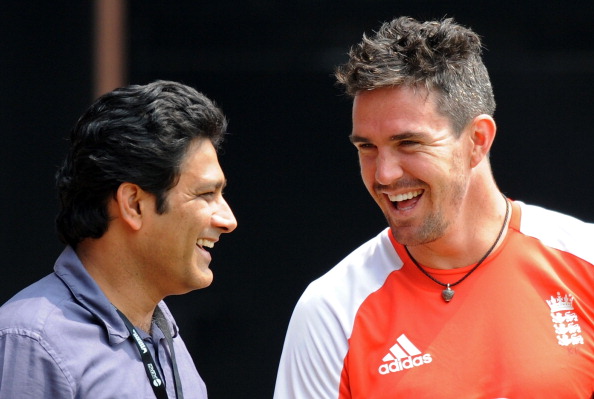 When asked what kind of pitch he would prefer at Nagpur, Kumble said, "I agree they don't provide batting tracks or ones that assist turn when we tour England. But, there's only one team that plays in the spirit of the game, always. So, I would request the curator to provide a true wicket". Well, one should check with Rameez Raja or Sidhu when deciding what the definition of a true wicket is.
Kumble's interview was cut short because of his net sessions at the NCA. Seen batting at the nets was Ravindra Jadeja. Only time will tell if the selectors will pick RJ to strengthen the batting line-up. Kumble, however, put an end to the interview saying, "Main vapas aauonga. Kyunki, jo baat Jumbo mein hai, woh kisi aur mein nahi."
DISCLAIMER – This is a work of satire, and should be taken in jest.