Sehwag's attitude is costing India
1.38K //
17 Dec 2012, 00:01 IST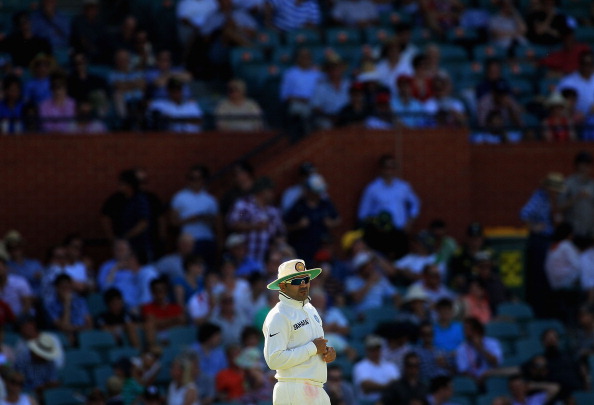 India is in deep trouble  as I write this article, needing to bowl England out early and chase whatever total they put up, as quickly as possible. India needs to fire all guns blazing tomorrow, go to the mattresses if they have to pull off this near impossible miracle. Virender Sehwag's services are needed more than ever if we are to win tomorrow.
Virender Sehwag has received many praises and compliments throughout his playing days. His aggressive nature has attracted many fans. Sehwag has never given enough importance to technique, relying more on his "hand-eye" coordination. But after tremendous successes, with age, his failures have accumulated over the years. His technique is questionable and he has only tasted moderate success outside the sub-continent.
Sehwag's way of playing stems from the fact that he has practised his batting on a cement track. But one can't deny the fact that he is probably one of the better timers of the ball. The amount of success he has had on flat and placid conditions in sub-continent is attributed to his stand and hit technique. But he has always struggled in alien conditions, conditions which support the bowlers. He has never been the person to grind it out and fight to score each run. It has always been "hit or perish!" kind of a player. His failures, though huge in number, have been swept under the rug, because of his enormous success at home conditions. People who have seen him at his peak would always love to see more of him and he has been elevated to a throne where he sits peacefully during rough times.
Greg Chappell once mentioned that Sehwag is a laid back character, who will choose to ignore practice routines when he is in peak form, the kind of attitude which has been the reason for his downfall. He further adds that Sehwag used to return to the usual practice only when he was going through a bad patch. Sehwag's work ethic is a testimony to the kind of lackadaisical attitude that he shows towards his game. Chappell went on to suggest that he is a selfish player, stating – "The surprising thing was that when Viru got runs in 50-over cricket, India often lost," Chappell wrote. "For one thing, he seemed more concerned with his strike rate than the bigger picture. He would play shots from the first ball and not stop until he got out, which was often just when the team needed him to go on to a big score."
The manner in which he got out in the first innings is a testimony to the fact that Sehwag is susceptible to genuine swing bowling. India needed to win the match, and Sehwag got out trying to attack the bowler who was known for his swinging deliveries. India needed to score some quick runs and here was Sehwag again, not moving his feet on a docile Indian track and getting fooled by the movement of the ball. It has always been like this for him, as he has never bothered to acknowledge the fact that he is quite shaky when it comes to playing quality bowling. Apart from a few knocks in Australia, West Indies, England and New Zealand, his record is pretty mediocre when it comes to scoring outside subcontinent conditions.
Sehwag's failures have affected India in the past, and the same story is being repeated again. Had he played out the new ball in the first innings, he could have gone on to make a century because the pitch wasn't offering anything to the bowlers, but Sehwag being himself, squandered that chance to perish cheaply.
An opener is important to any batting order, because it is he who can give the team the desired start. Sehwag's failures have been hurting our chances very badly and he needs to look into his technique. He is growing old with every series and needs to be more circumspect while batting. He cannot be aggressive forever. He has to mould his game to suit his ageing body and his team's requirements. Like how Sachin and Dhoni have mellowed down for the team's betterment, Sehwag should take a leaf out of their books to prolong his career and help Indian batting. He is irreplaceable for the kind of threat he is always for the opposition with his hitting skills. If he can get going, then it is game on for the opponents and they will be on the back foot within no time. He is a kind of player who can get runs in a flash. But that appetite must be curbed for the better interests of his team and he should look to bat with solidity in the future.