Staying ahead of the game: MS Dhoni
1.45K //
16 Jul 2013, 00:22 IST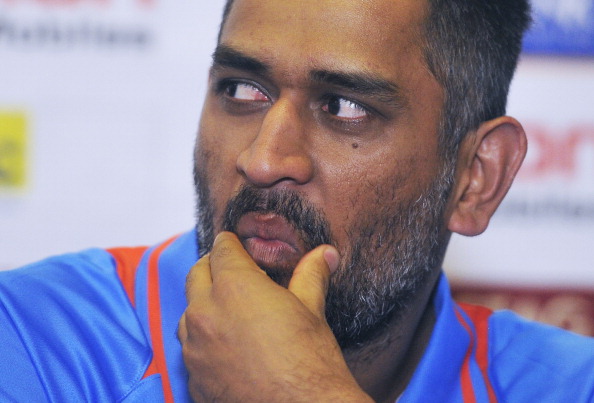 Sample this – you are coming in at a difficult situation in a World Cup final carrying the hopes of the nation on your shoulders. This is a match you simply can't lose. This is the moment you had dreamt of while playing at the backyard with your brother. Teammates, spectators – everyone is looking at you expecting for a performance that would bring joy to their eyes. How'd you feel? That's pressure.
Pressure can make you do silly things. It can make you look stupid. But it can also make you a star. A hero. It's about how you handle it. You commit mistakes that you normally wouldn't. Many crumble under pressure, only few thrive on it. For those who enjoy it, they earn a well deserved reward.
Performing under pressure is what distinguishes greatness from mediocrity. Great cricketers emerge successful under pressure. Those are the defying moments of their careers. When their names don't feature in the scorecards, people remember and savour those moments. Like Sachin Tendulkar taking apart Warne at Sharjah, or Brian Lara's 153 at Bridgetown, or Ricky Ponting's century at Jo'burg.
Mahendra Singh Dhoni has shown remarkable composure under enormous pressure. He simply loves it. It elevates his performances to the highest level. More often than not, he comes out on top defeating both the opposition and pressure. He stays calm letting the situation not affect him.
Dhoni doesn't play his game on the cricketing field against eleven others. He plays it in the minds of the opposition. Like a chess master, his every move is an attempt to outwit and outsmart the opponent. Stay in the present, play the ball as it comes, tell the pundits. But he stays in the future. For Dhoni, present is past. It has already happened in his mind. He has visualised his helicopter crashing into the stands. If that doesn't happen, he has thought what to do with the next ball.
That's the power of this man. That's what makes him win chases easily. He stays ahead of the game, ahead of everyone else. He keeps the opposition guessing. He pushes his counterpart to take risks. He throws down the gauntlet. Only few accept it and make him do things differently. Others follow the normal path, which is playing into the hands of Dhoni.
In the tri series final, Dhoni challenged Mathews to think differently. Three overs left, and Malinga can bowl only one of those. Mathews could have brought himself on or Eranga. But he went with the plan, bowling Malinga. By bowling himself or Eranga, Dhoni would have had to think differently. He might have tried to finish the game off in that over or he might have tried to save Ishant from facing Malinga – a risk not take. Instead, Malinga bowled, and the rest is history.
He is like a lion waiting for the prey to make the move. He waits for it and waits more for that moment to come. When it comes, he seizes victory from the jaws of defeat. He might have pushed the game to 50th over one too many times. But he has won it more often than not. He does all of it with a lot of style,  without losing any substance. The flair and flamboyance is still there. He builds up the match to his own climax and writes his own script. He has found a new way to finish off games. The Dhoni way – making the impossible probable!