Studies a priority for budding cricketers - Anil Kumble Interview
1.61K //
31 Dec 2012, 18:06 IST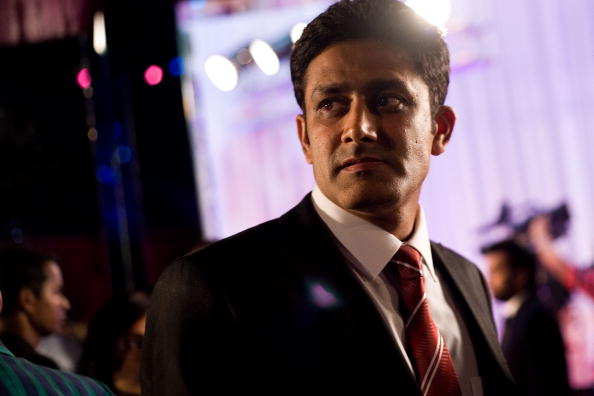 Anil Kumble is a simple and modest man. Despite being chased by media and fans for his contribution to the game, the legendary leggie remains grounded and has never been carried away by the glories, glitz and moolah in the game.
He is one such sportsman who has emphasised on education and has set an example of being among the very few who have a professional course degree. He is an engineer and passed out of well-known institute called Rashtreeya Vidyalaya College of Engineering (RVCE) in Bangalore and as the president of Karnataka State Cricket Association (KSCA), he expects his young cricketers to focus on studies in the next few months which kicks off the exams fever.
"There has always been competition over the years. For the youth today, it has definitely become more intense, especially in terms of what must be achieved in education," Kumble, who was in a preachy mood, told Sportskeeda when we caught up with the legend for a quick chat during his evening rounds at KSCA.
"During my days, 85-90 percent was termed as really good. But today, even if you get 90 percent, you are ranked in the 100s. In that sense, the competition in life is more complex and intense," he adds.
Aware of the increasing pressure faced by young cricketers who are pursuing their studies and are appearing for board exams, KSCA has made a calendar of events, keeping in view the exam season.
"Kumble and Srinath are very particular about studies and expect all young cricketers to do well in their exams. That was the reason why we didn't go by the request of KPL (Karnataka Premier League) team owners to have the tournament in Feb-Mar," explained Vijay Bharadwaj, former India cricketer and committee member of KSCA.
"If you see the calendar of events, you will find fewer tournaments in the month of Feb and March. Even if there are any it, would be for U-25 and not for junior cricketers, Bharadwaj added.
So, what's been Kumble's mantra to find success in cricket as well as pursue his studies?
"Personally, what held me in good stead was unwavering focus, commitment and work ethic. This was what helped me play for the country for as long as I did and has given me the kind of career I have had," added the task master.
Who according to Kumble is an ideal role model?
Not himself, not Sachin Tendulkar or even the most hardworking Rahul Dravid. It is actually badminton legend Prakash Padukone. Kumble believes that the living legend is a perfect example of simplicity and being down-to-earth. "It is difficult to be relentless in your quest for greater things when you are playing an individual sport, more so when your achievements don't get the kind of appreciation they deserve. Padukone didn't quite get the recognition he deserved but continued to excel at the highest level. He is a great role model for the youth," he concluded and hoped that the new year would bring glory to Indian cricket and refused to comment on the recent debacle in Test and ODI.