Superstars of the Border-Gavaskar Tournament
2.38K //
25 Mar 2013, 12:58 IST
At the beginning of this series, I had written that Border-Gavaskar tournaments almost always produce new superstars apart from gritty fights. Although there were sparkling moments in each of the Test matches, none of them, barring the first, really went close to what we would call a real tussle. Nevertheless, the series definitely held its end of the bargain by giving us superstars like it always does.
R Ashwin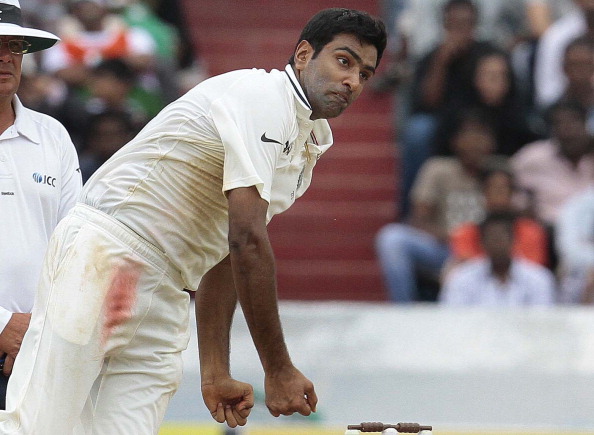 Ashwin is different from every other player who debuted for India in Tests. He walked into the Test team with a huge reputation as a skilful and intelligent bowler and a decent lower order bat at international level. Ashwin, who until very recently boasted of the second highest batting average in the team since his debut, didn't click with the bat. But we wouldn't complain, for he did what was expected of him – taking truckloads of wickets, 29 in 4 to be specific. We didn't miss the Bhajji of 2001 at all. An improved action, and an even more improved temperament, translated into lovely figures innings after innings. That he has actually taken more wickets than Vernon Philander in the same number of matches proves how sensational he has been. That he could go back to his old coach after a bad series, pick his errors, correct them and come back so strongly means he is nothing short of a 'Bowling Tendulkar'. He gets a full 10.
C A Pujara
He said his wife was worried about his first series after marriage. He had a dodgy knee to deal with, too. But he put all doubts to rest, smashing daddy hundreds and racing away to 1000 runs. He has more centuries than half centuries, and with an average of 65, he certainly has proved his mettle on the international arena. That we didn't miss Dravid during this series is a testimony of how well Pujara has played. What is even more incredible is the amazing calm and confidence that he exudes, whether it is a tricky first innings or a precariously poised chase. With a breath-taking tempo while on crease, he has the aggression of Laxman and the solidity of Dravid and isn't far from getting an ODI cap. Anyone would be tempted to give him a straight 10, but for his self-confessed lapse of concentration in the first innings of the first Test at a critical juncture, he gets a 9.75.
The subject of plenty of jokes and satires, Jadeja certainly made the ball talk for him. In the last Test, he made his bat do a little bit of the talking too, rightfully earning his MoM. More importantly, he has finally nailed the No.7 all-rounder spot in the team. After Ashwin, he was the second best bowler on either side, getting the best batsman of last year – Michael Clarke – out on a very regular basis and thus creating a huge impact on the series. He has a 5-for to show for his efforts too. A little more patience would have allowed him to show a 50 for his batting efforts as well, but the Indian fans wouldn't complain. Jadeja, thanks to this effort, can walk into the team as a pure bowler and isn't a bad bat at No.8, with Ashwin pushing for No.7. The 'rockstar' from Saurashtra definitely deserves an 8.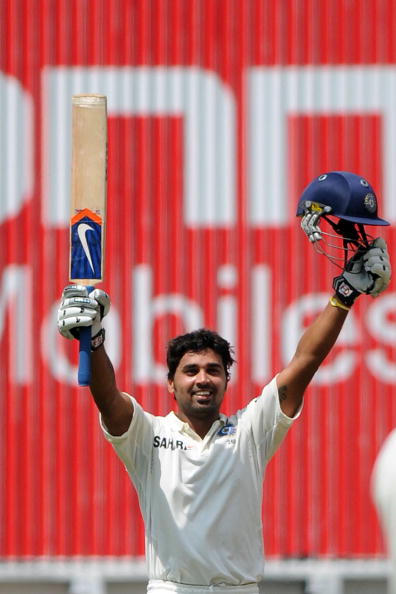 Two back-to-back hundreds, opening for a team that hasn't seen many centuries from its past openers in the last couple of years was a huge relief. He isn't, like some claim, the full package yet. His footwork gets erratic when the ball is nippy or bouncing. Nevertheless, he made his chances count and has the time now to work on his weaknesses. That he will board the flight to SA later this year, unless he picks an injury, is a certainty. Whether he exhibits professionalism and hunger by working on his weaknesses during the break might decide how we will remember him. For one, India can do with an elegant and aggressive stroke-maker like him at the top. He gets a 7.5, doing wonderfully well to recover from the first Test failures.
In a 4 match series, it is rare that a player who has played just one innings makes a name for himself. That is exactly what Dhawan did. After waiting on the fringes of the international team for almost a decade since winning the Man of the Series award for the U-19 World Cup, the Jatt from Delhi certainly showed his class. The fastest debut century is now part of Indian cricket folklore. What makes this meaningless statistic a gem, though, is that it allowed India to win a series 4-0 for the first time in its history. His blitzkrieg meant India won the third Test despite losing the first day's play to rain and conceding 400 in the first innings. Now that is some impact. I hope this wonderful stroke-maker makes a lovely right and left combination with Vijay, just like his predecessor in Gambhir did with Sehwag for a long time.
Steve Smith
He got a chance to play in the third Test thanks largely to a bizarre punishment meted out to Usman Khawaja, who was all set to make his debut. And boy, did he make the opportunity count! He narrowly missed a century but played couple of crucial innings and even got Sachin out with his leg spin. An electric fielder, he seems to be the complete package and needs to be mentored. The U-19 winner has shown poise on the crease when most Aussies struggled, and has the confidence that a very young Clarke exhibited on his debut. Whether he gets a chance to make a name for himself in the Ashes remains to be seen, but he is one to watch out for in the future. He gets a 7.
Nathan Lyon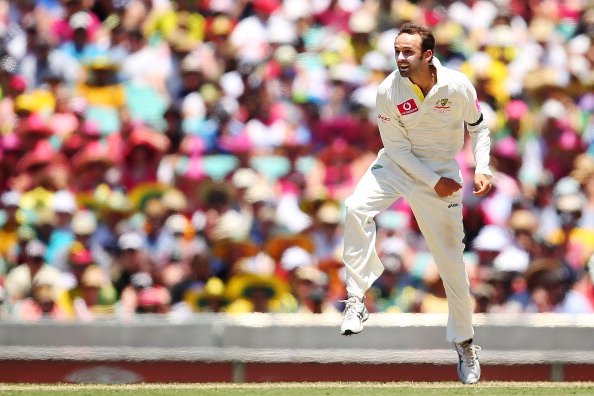 He troubled the Indian batsmen in every match. It was unfortunate that he was dropped for the second Test, a clear sign that the Australian think tank was short of patience. He proved his detractors wrong with a 7-for in the final Test and that would mean he will get a longer rope. He is easily Australia's best spinner at the moment. He is dogged with the bat too, as he has shown with his lower order partnerships. Australians need to compare him with previous Aussie spinners to tour India, and not with the Indian spinners. Even Warne was smashed all over the park. Dhoni certainly threatened to knock the daylight out of Lyon in the first Test, but the fact that he could come back so well shows this is a spinner that can learn and improve. He gets a 7.
Peter Siddle wasn't really effective in the first two Tests of the series, but he came into his own in the second half of the series. A 5-for and two half centuries from No.9 make him one of the best Australian performers in a series where Australia were found scrambling for genuine match winners. The Aussie workhorse will continue to be a support act for out and out pacers like Pattinson and Cummins. But undoubtedly, he is the team man that fits the bill perfectly. Siddle and Clarke were the only ones who made their experience count. Starc's burst in the third Test and Pattinson's in the first were two of the brighter points in a series that has seen them collapse to their lowest point in more than three decades in terms of the final scoreline. For India, Bhuvanesh's 3-for in the third Test, that helped them scuttle the Aussies was another noteworthy performance. Sachin, Kohli and, most importantly, Dhoni ensured India won the first Test from a tight spot, setting the tone for the series. But they are already superstars in their own right.