Team showed a lot of character: Dhoni
1.04K //
24 Mar 2013, 19:00 IST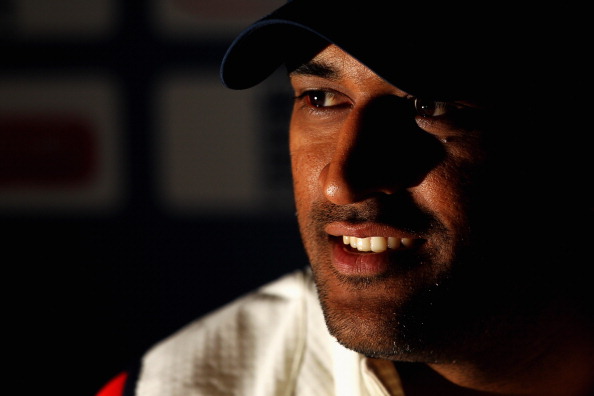 New Delhi - India captain Mahendra Singh Dhoni lauded his team for showing character that helped them clinch a historic 4-0 Test series win against Australia here Sunday.
The 4-0 win was the first for India and was also sweet revenge for the loss by a similar margin that they suffered Down Under in 2011-12.
But Dhoni avoided words like "revenge" and preferred to call it "a good series win".
"I would like to keep away words like revenge because the next question could be about the sprit of the game. These two words can be confusing and contradictory. I will just say we had a very good series win. I am very happy with the individual performances of the team," said Dhoni after India won the fourth Test here by six wickets with two days to spare.
Dhoni said it was an important series win especially after the team went through some tough times in the last two years since winning the 2011 World Cup. India were thrashed badly in England and Australia and last year also lost the home Test series against England.
"Fortunately or unfortunately I lost all four tosses. But the individuals came forward to perform. They delivered what was asked from them. We had a tough time in the past but we learned a lot more from tough times than from victories," he said.
"Credit goes to everyone, the last one and a half years has not been great for us in Tests, but they showed a lot of character. You need to battle it out. That was the case in this series," he added.
Dhoni said it were the big partnerships that proved key for India in the series-win.
"I think the key factor in the series were partnerships. We never tried to go for the centuries but emphasise on partnerships, which worked well in crucial junctures," he said.
The Indian captain said the series was also important since some youngsters were trying to cement their place in the side.
"I think it was an important series for us, there were a few changes in the side. It was up to the individuals to rise up and do well. I think they all did it, everybody performed," he said.
Dhoni was also happy for coach Duncan Fletcher, who had to endure some tough times as the team fared poorly overseas since his appointment.
"I am very happy for him (Fletcher) because he had a very tough time since he took over. I always believed that he has immense technical batting knowledge, which has proved very useful for our batsmen," said Dhoni.
Asked how difficult it was to bat on the third day on the Kotla track, when 16 wickets fell for 328 runs, Dhoni said: "Almost all the pitches were turning, and all the wickets we batted second, we had to face the bowlers in the fourth innings, we all know how difficult that is. This wicket I thought it got slightly better I may be wrong, I thought yesterday was harder to bat on."
Dhoni said his captaincy hasn't changed much but now the emphasis was on guiding youngsters.
"I didn't change much except that I had to keep in mind the young batting lineup this time. In the past when we had experienced guys who were aware of their roles or what needed to be done in different situations. But this time I had to guide the youngsters so that they get into the system because I won't be around in next two to four years. But by that time they will cement their place in this team," he said.
Dhoni was all praise for India's latest opening pair Murali Vijay and Cheteshwar Pujara.
"Both openers, Pujara and Vijay performed really well. Pujara played responsibly today. Also the No.6 position has been taken up well by Ravindra Jadeja. He has been very good with the ball and he is slowly picking up with the bat," he said.
Dhoni also brushed aside the verbal spats between the two teams saying it was a school boy act.
"I think it was school boy graduating spat and the umpires and the match referees managed the situation well. I believe if one team starts with the spat then the other team has every right to finish it. And that should be the end," he said.