Test Cricket needs Virender Sehwag
1.04K //
10 Mar 2013, 12:02 IST
India have taken a 2-0 lead over the Aussies and the thumping victory at Hyderabad was more an indication of Australia's weakness against spin than India's dominance at home. The Australian camp has not been in a happy mood since then and the long vacation will not do the Aussies any good. Even the coach has accepted that he had feared the tour of India before it happened and Pattinson is issuing warning bells to England accepting that the tour here is almost over and done with but Australia will bounce back in friendlier conditions. The only negative I feel that has come out for India of the 2 matches was Virender Sehwag's form.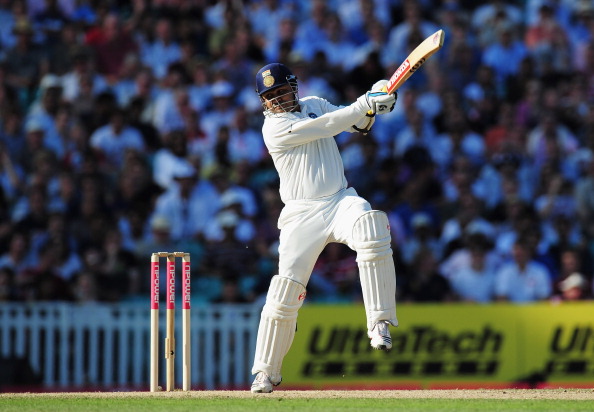 As he pounced on the catches in the second innings of the second Test match, he knew that he was about to be dropped from the rest of the series. The depression or fear of an end was nowhere to be seen on his face and he enjoyed every scalp with equal enthusiasm. This has been the mode and method that Sehwag has brought to the Indian dressing room. We credit Dhoni with bringing in the winning attitude, Ganguly with bringing in the fighting attitude and we also credit Sachin Tendulkar's presence in the dressing room as an inspiration, but we have always overlooked the fact that Sehwag brings into the team an attitude that says – be happy and be fearless. He fears no one and never will. Even after he was dropped, he did not sulk over the issue. All he said was he will be back and I am sure he will make his return.
The attitude that Virender Sehwag brought to the team rubbed off on to the whole Test cricket set up and people who were worried about the future of the format heaved a sigh of relief. It is players like Virender Sehwag, Adam Gilchrist, Kevin Peitersen, Mahendra Singh Dhoni and A.B. De Villiers, among a few others, who add that zing to Test cricket which, if missing, may put question marks over the future of the format. Virender Sehwag has given momentum to India in many Test matches and his 8500-plus runs with an average of over 50 clearly indicate his effectiveness. We may credit Sachin Tendulkar with having changed the way ODI cricket was played, but if India has won more Test matches in the last decade, a major contributor has been Virender Sehwag. While the age-old rule was to fend and take the shine off the new ball, this man from Najafgarh made sure that by the time the shine went away, 100-plus runs had also been registered with the scorekeeper. No one had any objections to that.
The lovers of Test cricket may say that the game has to be played the way legends have played it. But if it were true, a certain Viv Richards wouldn't have been knighted and players like Gilchrist and Sehwag would not be known as modern day geniuses. Sports are about entertainment; and in this era where T-20 is at the peak of its success, I am sure Test cricket needs that spice to stay afloat.
February 18, 2011. The Indian cricket team was at a press conference and everyone asked them about the match against Bangladesh. The entire team said it was not about revenge and they would treat it like just another game. Virender Sehwag just couldn't stop himself, he never has. He quickly stated that he was looking for revenge and that revenge would be served. He did not just speak about it; he went out there and smashed the bowlers just to make sure that Bangladesh knew that every day was not Sunday and they would have to wait for ages to register a victory again. He hit every bowler in every direction and made sure India got to a total that was unattainable. Virender Sehwag set the tone of the World Cup and his innings against Pakistan in the semi-finals was an important reason that Dhoni and Sachin were able to click pictures against the Gateway of India.
Virender Sehwag has forever been a team man. He has never opened for his Ranji side and still doesn't. He sacrificed the position and decided to stick with the opening slot for the team and his records show his success is unprecedented. This is a complete team player who puts every personal interest and all he does is give his best for the team.
No one did well in the 8 Test matches that we lost in England and Australia. Sehwag did not feature in many of those Test matches. These Test matches took away two of India's finest cricket stars – Rahul Dravid and V.V.S. Laxman. New Zealand were never a challenge and when England came here, Sehwag scored a hundred and he, along with Pujara, was instrumental in winning the first Test. No other batsman even offered a fight in the remaining matches. This Aussie side is the weakest to have toured India in ages to judge him on the basis of 2 innings and sack him is unfair. India need him for South Africa and this series should have been for him to warm up.
This IPL, we will see a Sehwag on a mission. If there is a player ready for a Test spot, it is only Ajinkya Rahane. I do not see Vijay and Dhawan playing in South Africa as they are not cut out for it. Sehwag will bounce back and if he is picked on the basis of his form in the IPL, he will be eager to tear the South African bowling apart.
Test cricket needs Virender Sehwag more than the Indian cricket team.