Tests/ODI/T20: Which one will reign supreme?
1.20K //
07 Mar 2013, 22:18 IST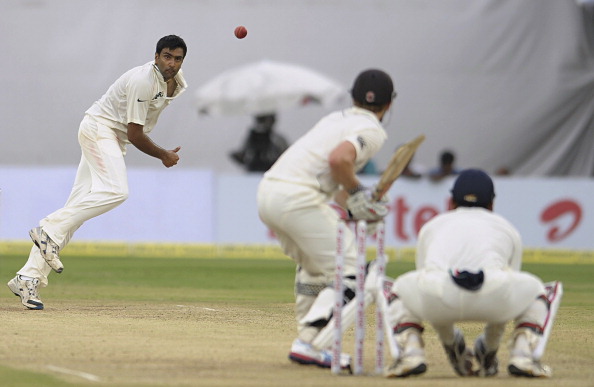 The recently concluded Test match between India and Australia at Hyderabad made the nation go into a frenzy of celebrations. At long last, India had registered two thumping Test wins against a formidable opposition and the Indian fans, who had been forced to swallow a bitter and gloomy period of their country's constant poor performances, had reasons to rejoice. However, the match also made one aware of the fact that Test matches are here to stay. The number of people who followed it, be it at the stadium or on Television sets, was just immense. In the same vein the recent Test series between Australia-South Africa, England – South Africa have drawn a considerable amount of interest in their respective nations. So are we seeing a revival of the Test matches which was supposedly dying out of the public mind? What about the ODIs? Where does it stand in today's T20 mania? Let's try and have a look at the future of each of these formats a little more closely.
Firstly, Test matches – undoubtedly considered everywhere as the 'real' form of cricket. As mentioned above, the recent Test series in different parts of the globe have conjured a considerable amount of interest in the game. People who have been saying Test cricket is waning have been proved wrong. But will it survive and live to tell the tale? I think yes. But the ICC has to play a major here to generate public interest. We have to have Test matches between the top teams of the world at regular intervals. It has to be said that the ICC has managed this format quite poorly. The ICC Test Championship, where all the major Test playing nations will compete, has been in the pipeline for a really long time and has again been pushed back. That series has to be well-managed and publicized to invoke public interest. It can play a pivotal part in having a resurgence of the Test matches big time. Also, having simple bi-lateral series between two nations will not be enough.  I suggest having a tri or quadrangular kind of series with the top 4 nations having a go at each other. And this should be done once every two years, a well-publicized one at that. Talks of day – night Test matches are also on and it should be considered to see how the public reacts to it.  If the ICC takes care and lets the public know in a proper manner of the Test events taking place, with some wise innovations, Test cricket will be here to stay.
Secondly the ODIs. As we see it know, the ODIs stand sandwiched between the Tests and the T20s, with respective audiences for both. But somehow the ODIs are losing its sheen. Reason? There are many. However, the one that stands out in my memory is the 2007 fifty-over World Cup which took place in the West Indies. The format of this edition was such that it seemed never ending and too boring for audiences. It did not help that the same year the inaugural T20 World Cup took the cricketing world by storm. But the 2011 fifty-over World Cup in India was like a boon for the ODIs and gave fresh life to it. But more work still needs to be done and that relates more to the way the ODI tournaments are structured. Useless long drawn bilateral series which sometimes run into seven matches is just absurd. What would be more prudent is to have five-nation annual tournaments, like the Benson and Hedges Cup in 1985, involving the best teams of the World. These tournaments should not be too long drawn either. And given the right kind of push by the apex body, it will arouse interest. Other innovations like the 25-over ODI matches split into two innings can be tried out. It is open for debate, but there is no harm in trying it out for a few tournaments. One also has to look to give more leverage to the bowlers and not make it entirely batsmen-heavy as is the present scenario. Giving more power to the bowlers, like going easy on the leg side wide rule, or curbing the restrictions on the number of overs a bowler bowls, will go a long way in instilling some confidence in them, ensuring greater equality in the game and in the process greater chances of some exciting matches. Bowlers shouldn't be there just to finish their quota of overs, but they have to be convinced that their participation is as crucial as the batsmen. Pitches too shouldn't be completely flat, as they make for one-sided contests. Memorable games which still linger in our memories are the ones in which bowlers played a huge part as the World Cup 1983 final or the World Cup 1999 semi-final showcased.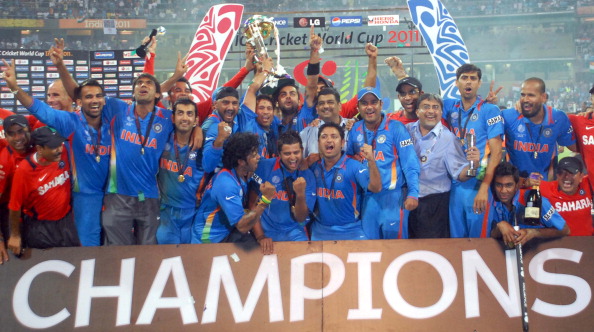 One thing that the ICC needs to understand is that the 'threat' from T20 is real; there is no running away from it. People like the small, crisp yet entertaining format. But for ODIs, simply putting in more number of matches won't solve the problem, the number of games certainly has to come down and an itinerary has to be scheduled in a way that all the top eight teams come off playing each in other four years time. That way quality is assured and so is the interest.
Lastly the T20S. As I mentioned, they are the current flavour of cricket. Everyone relishes the short format with aplomb. The IPL and the T20 World Cup has garnered massive interest in the game. Domestic T20 tournaments are on the rise in every country at an alarming speed. But is T20 just the 'slam bang thank you ma'm' kind of a game as many purists claim? I disagree. This format too requires players to showcase their skill and it is not easy to do well in it either. Many good players from the world over have been discovered from this format. However, one has to say there is undoubtedly an overkill of T20 these days. Having too many of these games will eventually hurt its cause, as is being seen with the ODIs. Again it depends on the structuring. More tri-nation tournaments with the top teams, along with some 'minnows', should be played.  Plus the pitches too should not be too flat. Having run-fests everywhere can be too boring sometimes; people like to see competitive matches. T20 is however alive and kicking and there is no point looking down upon it. People like it, and the sooner we accept the fact, the better it is.
So the question still remains; which of the three shall reign supreme in the coming years? Can that be judged? I for one believe today we can have an audience for all three formats if the apex body of cricket manages them with a mature head. I have been an avid cricket follower from more than a decade and I can proudly claim that I enjoy all the formats. All have their own ingredients and flavour and I am sure people will love to take a taste of each one. I remember interviewing ex-cricketer Arun Lal for a story once and I had asked him the same question as to which format will survive. A little irritated, he replied, "Look, we are no one to decide which format should or should survive. Let time and the audience decide for themselves. If you don't like to watch Tests, fine don't watch it. There are others who will. And if it has to come to it, then one or all of the formats will die one day. But I don't see that happening. People who love cricket will always watch it, no matter what format it is." I couldn't have possibly agreed more. To claim that Test matches are the 'pure' form of cricket and to look down upon on T20s is pure ridiculous. The same applies to people who say it the other way round. Every cricket match requires a certain set of skill and endurance to do well. Some more, some less. It is stupid to disregard one format over the other. I remember watching full Test matches throughout the day, sometimes even matches not involving India; the 2005 Ashes being a case in point. I still do watch it, given the phase the match is in. However, nobody likes to watch a dull and droning match, even if it's a T20, a Test match or an ODI.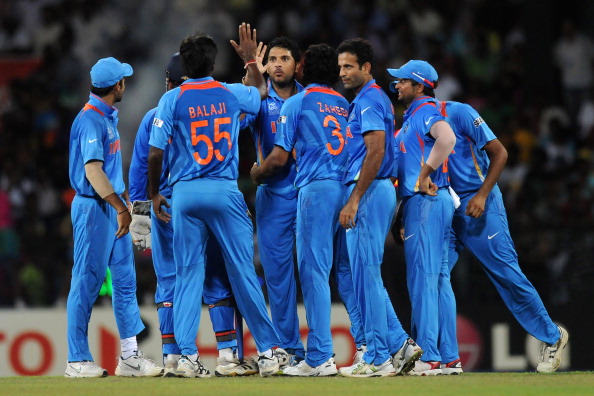 Cricket has come to a situation where it's two formats; Tests and T20 have garnered their respective audiences. Purists will keep sticking to the age old Tests with all its charm, while the T20 with its adrenaline rush would get in new audiences to the game. But we have reasons to believe that there is room for the third form too, to coexist with the other two, as it still has many takers like Indian captain M.S.Dhoni who believes it has the ingredients of both Tests and T20s and is therefore exciting enough. One day cricket has to insure that it doesn't get sandwiched between the two and somehow carve a new lease of life for itself. It would be interesting to see whether it lives to tell the tale.
Lastly, to borrow Ravi Shastri's clichéd yet ideal commentary lines: "At the end of the day, it is cricket that has won." And that is how I look at the larger picture. No matter what format we see, the game of cricket should win in the end. Amen to that.