The Ashes 2013: What Clarke and Lehmann must do now
1.03K //
23 Jul 2013, 13:07 IST
Back-to-back defeats in the first two games of a five-match series are enough to affect anyone's focus. The fact that Australia look far from the world-beating side of a few years ago is extremely alarming.
They are, no doubt, in a rebuilding phase – new faces in the side, a new coach, etc. But the off-field drama that has pervaded the dressing room seems to have played havoc with team spirit and unity. As a result, Australia look a pale shadow of their former self when they take the field.
Michael Clarke and Darren Lehmann are already burdened with a lot of responsibilities, and the Mickey Arthur saga has just compounded the misery. There are quite a few things that need to be sorted out, and it's going to take all of their combined experience to pull the struggling side out of the depths of despair.
1. Bring focus and intensity back to training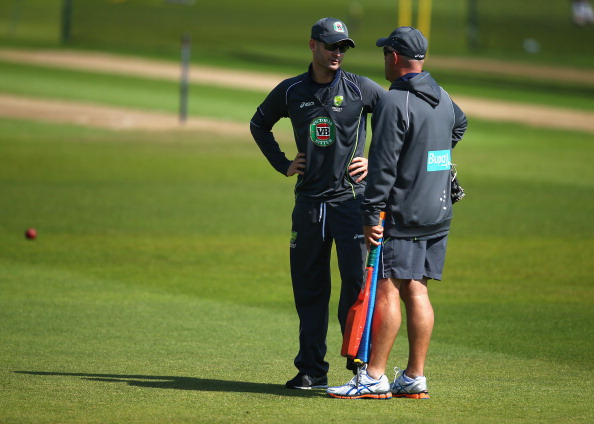 During his playing days, Lehmann wasn't fond of modern dietary regimes and spending long hours in the fitness centre. But with the entire squad struggling to even stay out in the middle for longer periods, he might have to re-think that.
He was part of two World Cup-winning squads, and he knows the kind of focus and intensity that characterized the Men in Yellow then.
For starters, he and Clarke will have to re-build and instill confidence in the physically and emotionally drained batsmen. That will go a long way in restoring their focus and ability to bat for longer periods.
Secondly, both men will need to make the boys step out of their comfort zone and challenge themselves. Confidence brings focus, focus leads to intensity – that should take care of the mental make-up part.