The Ashes Legends: David Boon - A 'Boon' to the Ashes
6.50K //
12 Jul 2013, 02:47 IST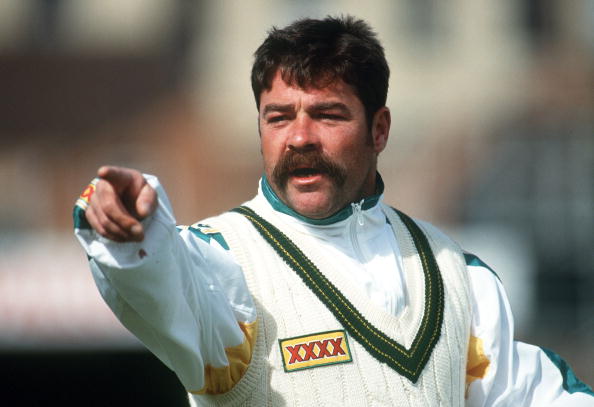 Australians and sports go back a long way. They are seldom bad at sports; they play cricket, football, rugby, tennis and golf to name a few. The thing about the Aussies is that they are a very dominating nation; they have reached the pinnacle in most sports. The focus of this article will be on one man from this magnificent nation, who conquered everything in one of cricket's oldest and fiercest rivalries – the Ashes.
On 29th December, 1960, a child was born to a Tasmanian couple, Clarrie and Lesley. The child was called David Clarence Boon, and little did his parents know that he was destined for great things. David's mother Lesley was herself a hockey player, which made it easier for David to choose a sport to be his profession, and he chose cricket over hockey.
David Boon started his cricket career at the age of 17, where he debuted for Tasmania in the Sheffield Shield competition, a domestic competition in Australia.
Boon, recognised by his famous mustache and portly figure, was one of Australia's most distinguished batsmen for a very long period. A very versatile player, Boonie, as he was fondly called,  played both Tests and limited overs cricket for Australia and his state team Tasmania. He played at various positions in the batting order: No.3, lower middle order, and even as an opener. Apart from being a menacing and dominating figure at the crease with the bat, Boon was an occasional finger spinner as well.
He made his international debut in the '83-84 World Series Cup against West Indies and made his Test debut against the same team in the '84-85 series. Boon's batting was always his strong point. Though he wasn't the most fluid or attractive batsman to watch, he more than made up for that with his fantastic ability to stay at the crease and accumulate runs whenever required by his team.
Though Boon wasn't the most consistent, he did contribute an astonishing amount to Australia's surge as a super power in world cricket during the 80s and 90s. The focus of this article will be  on his triumphant efforts for Australia in the Ashes.
Boon's greatest Ashes triumph came during the 1993 series. His contributions in that series will forever be remembered, as he played a pivotal role in the winning back of the Ashes that year and the retaining of it in the coming years. He featured in six Ashes series altogether – three at home and three in England. He played a major part in four winning campaigns.
Boon played 31 Ashes Tests overall, scoring a staggering 2237 runs at an average of 45, with seven centuries, making him one of Australia's best batsmen against England.
Great players are often remembered fondly for some fantastic performances over the years or maybe even just one match or an instant of brilliance, but David Boon has nothing to do with that assumption – he was just so good for so long.
It was the year 1989; Australia were travelling to England to reclaim the Ashes. That year's Ashes was an important series, and everyone taking part understood its meaning. This was one of cricket's greatest rivalries and winning it would help the victor secure bragging rights over an arch nemesis. In such a scenario, most teams would do everything they could to rest their bodies and ready themselves for the matches. The Aussies had other ideas, particularly Boon.
The flight on the way to London from Sydney may have been more entertaining than the series itself. Boonie had consumed a record 52 cans of beer and got off the plane without any assistance. On the first day, the 52 beers finally started taking their toll on him, and he vomited on live television – a quick revival indeed. The best part was yet to come though: Boon went on to make a brilliant 122 and win the man-of-the-match award. After that battering he gave the English, one would have thought it was over, considering his fluctuating form. But he went on to make a brilliant 442 runs at an average of 55.25 and brought the Ashes home after humiliating the English 4-0 on home soil.
Though he almost always performed magnificently against the English, his performances in the 1989 and 1990-1991 series will forever be remembered. In the 1990-91 series, when England toured Australia in their bid to reclaim the Ashes, little did they know that Boon was going to be the thorn in their side again. He massacred the English bowling to retain the Ashes, smashing a series best of 530 runs at an average of 75.71.
The 'Keg on Legs', as he was often called, was in a purple patch that didn't seem to run out; his form hit the roof following his imperious run in the '89 series. Allan Border provided some much-needed support and encouragement after his disappointing dismissal when he was batting on 98. Boon went on to score three consecutive centuries including one at Lords, one which he cherishes even till today.