The Ashes Rewind: Redemption goes full circle at Adelaide 2006
6.92K //
10 Jul 2013, 23:33 IST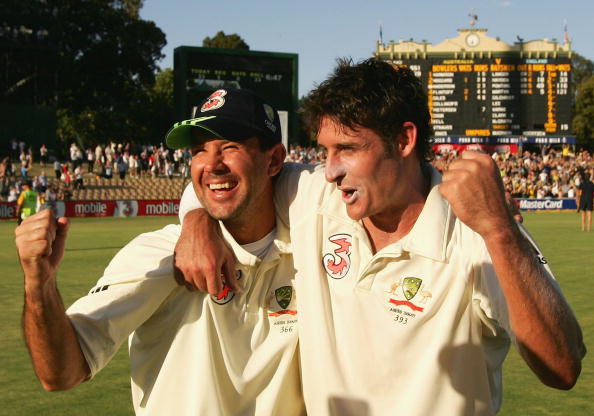 "Turning a Test around like this, well, it just doesn't happen."
And it really doesn't happen that often, but the fact is it did. And in that one line, Ricky Ponting summed up an array of emotions that defined the most baffling bit of Test cricket of his career.
Just as England looked to have found a way to defeat the colossal ruins suffered in Melbourne, they succumbed to probably the most astonishing Ashes defeat of all time. After all, until Adelaide 2006, a team had never lost in the Ashes after having put up 500-plus on the board. Yet complacency and a relentless bunch of Aussies always have had their part to play in dooming English hopes in the Ashes – and this particular Test match was no different.
Prologue
The first of December, when the bells of St. Peter's Cathedral outside the Adelaide Oval rang out loud and clear, ushered nothing but a unnerving sense of challenges that England faced as they stepped on to the battlefield. The visitors, of whom a lot was expected ahead of one of the most awaited Ashes series Down Under, were left wanting for more precision and bite in the first Test in Brisbane. Having already lost the early momentum with what turned out to be an absolute mauling at the hands of an Aussie side that was well prepared to regain the fabled urn, England had a daunting task on their hands.
Both sides chose to name an unchanged side for this particular game and questions were thrown in plenty about why Monty Panesar wasn't included to spin a few on a track that promised to wear out as the game progressed. How much would England miss Monty? Well, the answers were evident on Day 5 that ended up defining this turbulent test of composure, skill and dogged determination.
Act 1: Of a gladiatorial Collingwood and a rather cautious Bell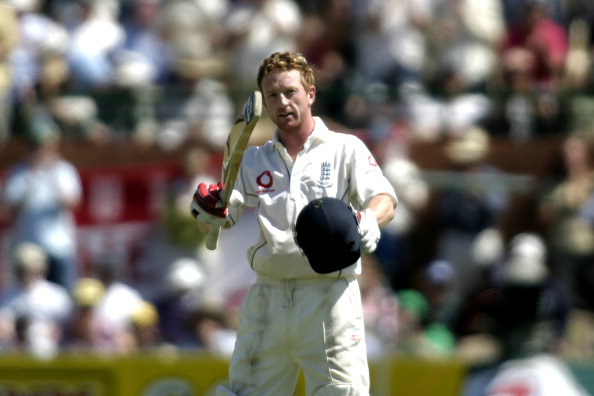 After losing the two openers in the first hour of play, the onus was on Colingwood and Bell to steady the ship on what looked like a slow and uneventful pitch to bat on. It did require enormous perseverance to get adjusted to what Ian Chappell refers to as a 'true pitch' that requires tremendous poise and craft to make your outing count.
As Bell trudged on cautiously, Colingwood was punishing every loose ball to the short square boundaries. They also never came down the track to Shane Warne and negotiated his first spell with a level of expertise we've hardly seen from a English batting pair on the tour.
All and all, they did what was required of them – laying a solid foundation on the back of a steady 100-run partnership. Bell eventually failed to keep up with his partner as he lost his way in search for crucial runs in the 2nd session.
Yet, Colingwood stayed there for what seemed an eternity for the Aussies. His crafty methods perfectly suited the conditions as Paul outmuscled the Aussie attack with a valiant double hundred.
Act 2: Dodgy times? Time for a trademark Pietersen onslaught!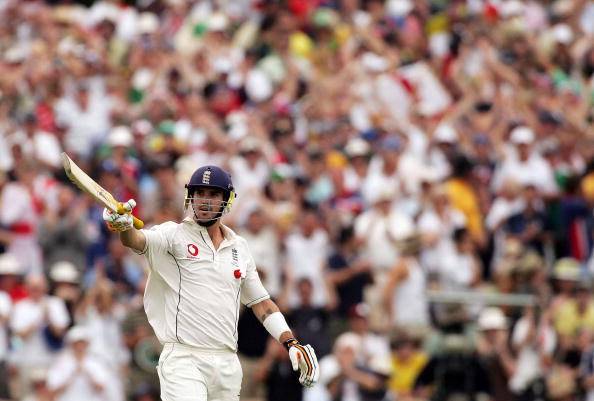 What England lacked over the Ashes encounters they lost in the 90s and early 2000s was a batsman willing to push the limits against the Aussies. Well, they did find one of that mould in 2005 in Pietersen, and the Barmy Army were banking on his counter-attacking abilities to retain the urn on this particular summer.
With Bell gone and the run-rate hovering around 2 runs per over, you just knew that you were up for a typical Pietersen innings. No matter how many varied hassles the pitch presented in the first two sessions, they didn't do much to rattle KP's instincts to have a go against the most experience bowling lineup in the world. He stepped out and hit Warne for massive sixes over extra cover. And if that wasn't enough, he went on to smack the likes of McGrath and Lee off the back-foot.
KP was riding fast, dragging the visitors along with him. What had hitherto looked almost impossible to achieve was attained by the will power of one Kevin Pietersen. England had grabbed the early momentum in this showdown as the side went on to rack up a first innings total of 551.