The case of the Missing man: S.Sreesanth
2.35K //
03 Dec 2012, 21:07 IST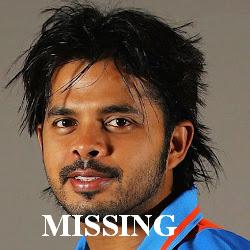 "Friends, Indians, gentlemen, lend me your ears;
I come to find Sreesanth, not to praise him.
The evil that cricketers do lives after them;
The good is oft interred with their retirements.
So let it be with Sreesanth.
The noble Media Hath told you Sreesanth was rash:
If it were so, it was a grievous fault,
And grievously hath Sreesanth answer'd it.
Here, under leave of the media and the rest
For the Media is an honourable gang;
So are the selectors, all honourable men
Come I to speak in Sreesanth 's absence.
He was Bhajji's best friend, faithful and just to him;
But the Media says he was rash;
And yes, the Media is an honourable gang.
He hath brought many victories and cups back home,
Whose ransoms did the BCCI's coffers fill;
Did this in Sreesanth seem rash?
When that Bhajji has slapped, Sreesanth hath wept:
Rashness should be made of sterner stuff:
Yet the Media says he was rash;
And the Media is an honourable gang.
You all see that on all match days,
The match referee presented him a kingly fine,
Which he always humbly accepted.
Was this rashness? Yet the Media says he was rash;
And, sure, the Media is an honourable gang.
I speak not to disprove what the Media spoke,
But here I am to speak what I do know.
You all did love him once, not without cause:
What cause withholds you then, to search for him?
O selectors! thou art fled to the pace of Umeshs and Aarons,
And Team India have lost all their swing. Bear with me;
My heart is still with the missing Sreesanth,
And it shall remain lost, till he comes back to the field."
Mark Antony's speech awakened an entire Roman population, by glorifying their beloved leader Julius Caesar, whom they had just started to hate after hearing the misleading speech of Brutus. Well, I hope my flattering version (even though a pretty stupid version) atleast brings back to everyone the memories of a talented cricketer (read dancer). The man in question, Shanthakumaran Sreesanth (aka Gopu aka Sree), has been missing ever since India lifted the 2011 ICC World Cup, even though witnesses did spot him during couple of tests in the forgettable England tour back in August 2011.
So where exactly is Sreesanth? Speculations are rife, and different stories are doing the buzz. The ardent fans of the guy and his bowling believe and say he's quickly recovering from a toe injury, which it seems has been affecting him even way before his birth! And it's already been 15 months or so since he was seen last in action, so it's hard to understand how the word 'quick' got associated with his recovery. Whereas fans of his on-field antics say that he is no more interested in cricket with his dearest mates Symonds and Hayden having bid goodbye to cricket and his so called 'elder brother' Bhajji having been forced to bid goodbye to Team India. Life without your buddies is hard, they say.
And then there is another rumor doing the rounds with his critics, which says that he is somewhere near the Kailasa, doing severe 'Tapas' to make the Gods happy and get back his long lost rhythm! (It is also heard that giving him company there are Ashish Nehra and RP Singh!) And looks like more stories are around the corner. But wait! Amidst all this, the guy, out of nowhere, writes on Twitter that he will come back with Yuvi's comeback as his inspiration soon! Did he say 'soon'? Maybe before the next World Cup I guess.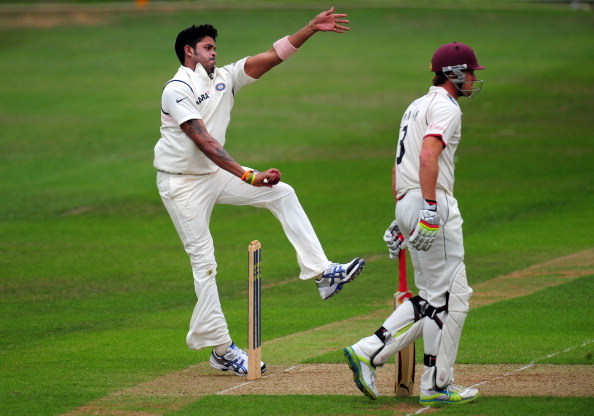 I know I am being way too sarcastic about the poor guy. After all, he is one of India's best swing bowlers at the moment. At crucial junctures in several matches, the guy has struck, ripping apart batsmen of class with deliveries of charisma. Remember the dismissal of Jacques Kallis during the South African tour or that magical spell against the Aussies in the inaugural T20 World Cup Semifinals? Yes, the guy has potential and we all have seen it before. With a bit of consistency and temperament, Sreesanth could scale greater heights. But what amazes me is his reluctance to return back to action. Injuries are a part of a sportsman's life and it happens, but to be gone for so long just cannot be justified. Even in the last IPL, he was said to be fit after the first 4 matches of Rajasthan Royals and after those matches were over, he said he would be back in the team after the next 4 matches! Unfortunately, by the time he bothered to come back, the IPL had concluded!
Even when the Media and critics slammed him for his antics and lack of temperament, like a major bunch of cricket fans, I too had always stood by Sreesanth's side. Yet, now I am forced to write rubbish of him, not out of dislike but out of love. With this article, all I wish and try is to remind the world of this talented young man, and by words of mouth or by whatever way possible, force the man to come back to cricket as quick as possible, with the same zest and zeal, with the same vigor and aggression. With Team India struggling with the lack of form of its bowling department in the last few months, Sree definitely has the stage wide open and has every opportunity to be India's best again. Way to go, Sree!
[NB: And by chance if Sreesanth actually does get to read this article, then Sree, I come from the same state as yours, the very adjacent district and we even have mutual friends on Facebook. I realize that there is every possibility of you finding me and punching me in the face, but I wouldn't mind that if that would inspire your long awaited comeback! Come back soon Sree!]